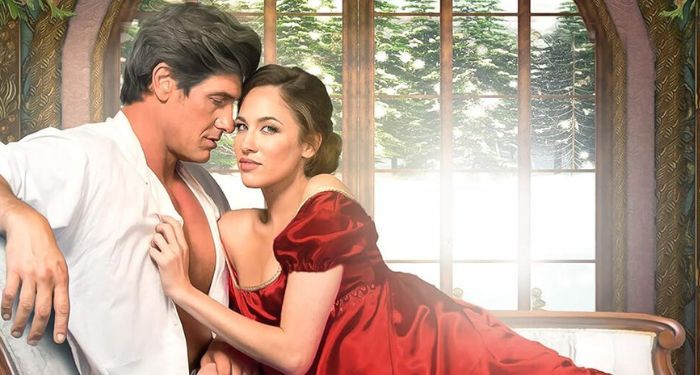 Romance/Erotica
Trouble in Paradise: 10 Heart-Wrenching Relationship-in-Crisis Romance Novels
This content contains affiliate links. When you buy through these links, we may earn an affiliate commission.
Trouble in paradise? When it comes to love, there are bound to be bumps along the way. And it's normal, you know! A smooth-sailing relationship is unheard of — each and every day, you have to work to make a relationship keep going strong. And sometimes it's a lot of work. But it's worth it in the end. In these romance novels, these relationships are suffering a detour of sorts, a crisis, and you'll get to experience alongside the characters how they resolve it and get back to their happily ever after. Read on for 10 heart-wrenching relationship-in-crisis romance novels!
Personally, relationship-in-crisis romance novels are heart-wrenching. Because somehow, in some way, this perfect relationship showcased in the story got to a point where the two characters might not want to be in it any longer. Sometimes misunderstandings or the good old miscommunication trope are at play, but one thing is for sure: the relationship they currently have is broken.
Why is it heart-wrenching, though? It becomes heart-wrenching when you are witness to the perfection the two of them are when they are together. When how much they love one another is easy to see on the pages of the book. But along the way, they faced issues that put a roadblock in their way to the happily ever after, and now they have the task of finding out if it's possible to get back to what they once were.
The good thing is that these are all romance novels. And romance novels will always have happily ever afters. Even though these relationships are currently broken, you know that by the end of the book, these characters will find their way back to each other, and the love will be greater than before.
---
Now, if you want happy, romantic books, we got you, my friend. Sometimes, the angst and the pain are too much for your heart, I get it! So, worry not; I can assure you there is something out there for you. From opposites attract to action-packed romance novels, the list is wide and long, filled with all types of romance books. Get reading and find that perfect book for you!