Audiobooks
I Regret Reading These 5 Books (Because I Should Have Listened to Them Instead)
Through Book Riot's relationship with Audible, the leading provider of audiobooks, Book Riot readers who are new to Audible can click here to download a free audiobook and get a 30-day free trial of the service. Audible offers more than 150,000 titles that can be played on iPhone, Kindle, Android, and 500 other devices.
Sometimes I look back at naive little me from a few years ago, the poor creature who tsked softly to herself at other readers who thought they were "reading" good books… on audio. That me would shake her head (discreetly, I swear!) and feel so SORRY for those chumps who were missing out on some mysterious truer reading experience.
Past self, those were not proud moments. But it's OK, because we've evolved from being such a judgy reader. The more I listen to books, the more I realize that audio can bring just as much to the table as print, if not more. And sometimes it really is more.
Take these five books. I read and loved them all in print. Then I found out just how good they are on audio, and was consumed with readerly regret for all those hours spent with my nose buried between the pages. If nothing else, I hope my mistakes can be to your benefit.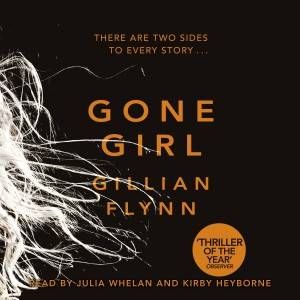 Title: Gone Girl

Who wrote it:
Gillian Flynn
Who reads it:
Kirby Heyborne and Julia Whelan
What it's about:
When Nick's wife Amy disappears, passages from her diary cast their perfect marriage in a new light. But is Nick really a killer? And if not, what happened to his beautiful wife?
Why I wish I listened to the audio:
When David Fincher was casting the movie version of
Gone Girl
, everyone wondered if he could find just the right actors to play Nick and Amy — characters you could go from loving to hating and back again on a dime. Enter Ben Affleck and Rosamund Pike. The audio version of
Gone Girl
is wonderful for exactly the same reason. Kirby Heyborne and Julia Whelan are great casting picks for this ambiguous perfect-not-perfect duo, and I've heard
they tear up the scenery
in their performance. Kirby Heyborne is one of my favorite audiobook narrators ever, and totally has the range to nail Nick's "lovable doofus or evil killer?" vibe.
Title: Ready Player One
Who wrote it: Ernest Cline
Who reads it: Wil Wheaton
What it's about: It's 2044, and Wade Watts is on a Willy Wonka-esque adventure to find a millionaire's ultimate lottery ticket concealed in a virtual world… served up with a heaping dose of retro pop culture and gaming references.
Why I wish I listened to the audio: My husband has gotten me into Star Trek: The Next Generation over the past couple years, and I've fallen in love with the whole cast, including scrappy little Wesley Crusher a.k.a. Wil Wheaton. Wil has stayed so involved with the sci-fi community over the years, making him the perfect narrator for this sci-fi video game adventure story. I can see his bubbly, boyish enthusiasm translating perfectly to the giddy video game playground of Ready Player One, and I've heard nothing but great things about his audio performance.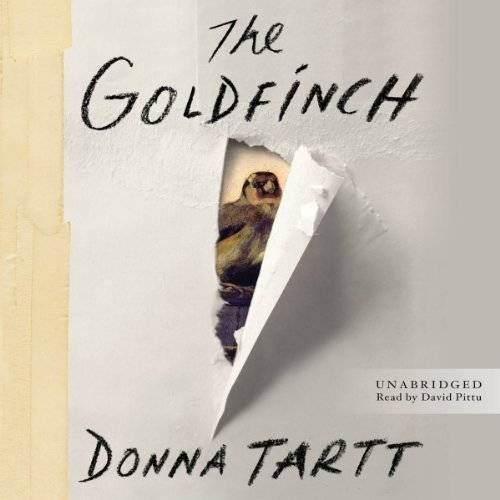 Title: The Goldfinch
Who wrote it: Donna Tartt
Who reads it: David Pittu
What it's about: After 12-year-old Theo Decker loses his mother in an accident, he becomes obsessed with a small Dutch painting that she loved and is soon drawn into the art underworld.
Why I wish I listened to the audio: Books that star a lot of bizarre and quirky characters are often awesome candidates for audiobooks, especially if the narrator is someone like David Pittu who has great range as a character actor. Donna Tartt's epic art heist adventure features a sprawling cast of Dickensian oddballs, and David Pittu nails them all, from the kindly antiquarian Hobie to the aging Vegas sexpot Xandra and especially the lovable Russian scoundrel Boris. I'm cheating a little with this one because I did listen to big chunks of it on audio, and those parts were SO GOOD that they made me super sorry I hadn't listened to the whole thing that way.
Title: The End of the Affair
Who wrote it: Graham Greene
Who reads it: Colin Firth
What it's about: Maurice Bendrix and Sarah Miles are involved in a passionate love affair in post-war London, when Sarah suddenly breaks things off and Maurice's love transforms into a painful obsession.
Why I wish I listened to the audio: I'm all for the trend of beloved classics getting rebooted by celebrity narrations: Ethan Hawke reading Slaughterhouse-Five, Anne Hathaway reading The Wizard of Oz, Kate Winslet reading Matilda, etc. And, no question about it, Colin Firth's performance of The End of the Affair is the ultimate celebrity reboot. Graham Greene's story is one of the greatest character pieces from last century, and — in the words of Firth himself when he accepted the 2013 Audie Award for Audiobook of the Year — "a great novel told in the first person makes for the best script an actor could imagine." It's such an epic pairing that it will definitely be getting a reread from me on audio.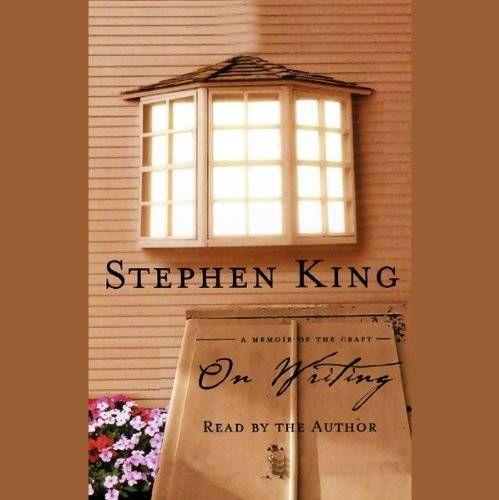 Title: On Writing
Who wrote it: Stephen King
Who reads it: Stephen King
What it's about: The worldwide bestselling author of a bajillion books offers up nuts-and-bolts writing advice, encouragement, and his own rags-to-riches story of becoming one of the most successful writers of all time.
Why I wish I listened to the audio: I initially passed this up on audio because I thought it would be confusing to listen to a book of writing advice on audio. What I didn't realize is just how much memoir is woven into On Writing, or how much experience Stephen King already has as a narrator. (He's narrated several of his own short story collections, as well as Bag of Bones and even a cameo on Sarah Vowell's Assassination Vacation!) I'm a huge sucker for audiobook memoirs that are read by the author, and King's own story is so moving that, dammit, I REALLY wish I'd listened to On Writing instead of reading it in print.
What books do you regret reading because you wish you'd listened to them instead? Have you listened to any great books that would be a shame to miss on audio? Lay your wisdom on us in the comments.
_________________________
Sign up for our newsletter to have the best of Book Riot delivered straight to your inbox every week. No spam. We promise.
To keep up with Book Riot on a daily basis, follow us on Twitter, like us on Facebook, , and subscribe to the Book Riot podcast in iTunes or via RSS. So much bookish goodness–all day, every day.