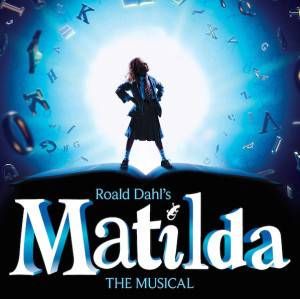 Book Riot Live
Register for Book Riot Live, Get 2 Tickets to See Matilda on Broadway
… if you're one of the first 25 registrants to use code MATILDA, that is. We've partnered with MATILDA THE MUSICAL, the show celebrating our favorite magical girl who loves books as much as we do, and they've provided ticket vouchers for new registrants!
Full details are here (or below*), and you should probably go RIGHT NOW. And when you come back from registering, please enjoy my five favorite photos from the cast and crew.
1. They really like pizza.

2. They know how to play Cat's Cradle.
3. They have access to the most amazing wigs.

4. They are so good at selfies.

5. And they are SO GOSHDARN CUTE.

*The fine print: This is not a contest. The first 25 Book Riot Live General Attendee registrants using code MATILDA will receive a voucher for 2 seats for a Tuesday, Wednesday or Thursday performance of Matilda The Musical through November 22, 2015. Limit, one voucher per household. Vouchers will be issued approximately 5 business days from registration. Registrations using this code are non-refundable and non-transferable. Offer not valid for previous registrations to Book Riot Live.