Lists
Read Harder: Books Written By Or About Refugees
This content contains affiliate links. When you buy through these links, we may earn an affiliate commission.
This list of books written by or about refugees for the 2020 Read Harder Challenge is sponsored by TBR: Tailored Book Recommendations.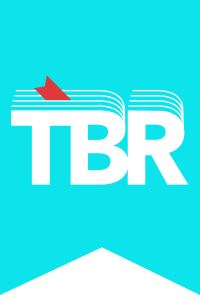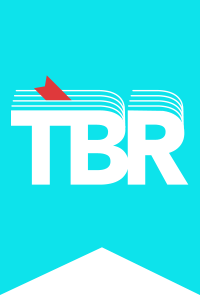 TBR is Book Riot's subscription service offering Tailored Book Recommendations for readers of all stripes. Been dreaming of a "Stitch Fix for books?" Now it's here! Tell TBR about your reading preferences and what you're looking for, and sit back while your Bibliologist handpicks recommendations just for you. TBR offers plans to receive hardcover books in the mail or recommendations by email, so there's an option for every budget. Visit mytbr.co to sign up today.
---
I'm a firm believer in fiction books teaching us more about real-world conflicts than the news or educational system ever will, and that certainly rings true for books written by or about refugees.
Although the news is often riddled with articles about refugees "swarming into our countries" or tragically losing their lives while crossing the Mediterranean, we don't usually get the perspective of the refugees themselves who are fleeing their homes, not out of choice but because they have no choice.
It's also really easy to forget that it's not just the Middle East that has the highest proportion of refugees. People all over the world, and throughout our history, have had their lives torn apart due to war and senseless violence, forcing them to flee their homes in search of safety. Here are just a handful of books written by or about refugees that tell their stories.
Middle Grade Fiction
Inspired by current events, this middle grade novel sheds light on the current conflict in Syria that has resulted in one of the world's worst humanitarian crises. It follows 12-year old Nadia, whose world is turned upside down on her birthday—the beginning of the Arab Spring. As bombs begin to fall on the only place she's ever called home, Nadia must make the treacherous journey out of Aleppo with her family in search of safety.
This award-winning novel is told from the perspective of a young boy who befriends the new kid in his class—Ahmet, a refugee from Syria. With the help of his friends, Michael, Josie and Tom, they come up with an ambitious plan to reunite Ahmet with his family in this heartwarming story of kindness, empathy and standing up for what you believe in.
Eleven-year old Aya is a Syrian refugee who arrives in the UK with her mum and baby brother, having been separated from her father during their harrowing journey. As her family fight for their right to remain in the country, a teacher at a local dance class spots Aya's exceptional talent for ballet, taking her on a separate journey that she must pursue all on her own.
Young Adult Fiction
Tareq is a refugee who flees Syria with his family in the wake of a country torn apart by war. As they travel from one country to the next, facing danger and discrimination at every turn, Tareq must find the strength and resilience to keep going and complete the harrowing journey to safety—a journey that mirrors the plight of many refugees across the world and across human history.
Born in an Australian detention centre, Subhi has lived his entire life in containment, with a vivid imagination of the outside world bursting beyond the seams. One night, he meets a young girl called Jimmie who appears on the other side of the fence with a notebook, relying on Subhi to unravel her family's tragic history as their own story also unfolds.
This young adult novel, set in Australia, is dually narrated from opposite sides of the picket fence. Michael has never questioned attending anti-immigrant rallies with his parents and protesting against the number of refugees flooding into the country. Until he meets Mina, a refugee from Afghanistan. As their friendship develops, tensions rise between the two sides and Michael is forced to decide where he stands and what he believes in.
On a holiday with his father in London, Alem wakes up alone to find that his father has returned to Ethiopia without him so he can have a better life away from the political conflict. In the hands of the social services and the Refugee Council, Alem builds a life of his own in a new country, holding on to the letters from his father and digging desperately for news about his mother, who has disappeared without a trace.
In the wake of the partition of India, thousands are killed crossing the borders as the tensions between Hindus and Muslims reach its peak. Twelve-year old Nisha doesn't know which side she belongs, but she knows it's too dangerous to stay. After losing her mother as a baby, Nisha isn't ready to lose her homeland, too, but she must embark on the long, difficult and dangerous journey with her father to find safety and piece her life back together again.
Set during the last legs of WWII, 10,000 refugees on board the Wilhelm Gustloff must fight for their survival when tragedy strikes and the ship sinks at the hands of a Soviet submarine. Among the refugees on board are Joana, Emilia, and Florian, three strangers united by circumstance who must find their strength, courage and trust in each other to get to safety.
Adult Fiction
This dually narrated novel weaves together two stories that occur 800 years apart. In the present day, Nour and her family escape Syria to embark on a journey across seven countries in the Middle East and North Africa in search of safety. Nour's story is intertwined with that of Rawiya, an apprentice to a mapmaker who leaves her home by choice to journey across the same route and seek her fortune.
This novel charts the journey of Nadia and Saeed escaping a country threatened by war. As tensions rise, they follow whispers of magical doors appearing in the city that can transport people far away from the conflict. This is an unforgettable story of love and the courage it takes to hold on to each other when everything you ever knew is left behind.
This heartbreaking novel follows Fereiba as she navigates the journey from war-torn Kabul to London with her three children and becomes separated from her eldest, Saleem, in the process. As refugees, they each befriend kind strangers along the way as well as people they cannot trust, and cling on to the hope that, one day, they'll find a place where they'll be safe and, more importantly, reunited.
Inspired by the haunting image of 3-year old Alan Kurdi washed upon a beach in Turkey, this illustrated epistolary book is a response to the current refugee crisis. Acclaimed author Khaled Hosseini tells this short but powerful story in the form of a father's letter to his son prior to embarking on the perilous journey that lies ahead.
---
For more books written by or about refugees, check out our 100 must-read books about refugees or challenge yourself even further with these non-fiction books about Syria to help you understand the ongoing conflict.