Lists
Reference Resources Librarians Don't Want You to Know About (*Wink*)
This content contains affiliate links. When you buy through these links, we may earn an affiliate commission.
Ok, I'm lyin'—librarians really do want everyone to know and love all the best reference resources, and to consult them regularly, with fearless abandon. And we don't all hate the Google! We just want you to use it wisely, young Jedi.
That being said, until I started actually taking a graduate level library course in reference services, I was pretty intimidated of the whole Reference Desk thing myself. So I've compiled a list of my favorite resources to help you research everything from authors & their books, graduate schools, American presidents, and manners. Yes, manners.
They're all free reference resources, mostly online and available for your perusal at anytime from the comfort of your own smart device. And when not available online, I've provided the complete citation, so ask a librarian to point you to them.
The American Presidency Project
Which president had the longest State of the Union speech? Well, that depends on if you're counting written or spoken speeches. The American Presidency Project is a completely searchable database boasting over 109,263 documents related to the study of the Presidency. EACH presidency, from Washington to Obama. Including: Executive Orders, Proclamations, Press conferences, Fireside Chats, Veto Messages, State of the Union, Inaugural addresses, Presidential debates, oh, and so much more. It also includes data about the different presidents, presidencies, elections, as well as links to each of the presidential libraries or archives. Recent Presidents also have relevant audio and video available.
Bartleby.com: Great Books Online
Quotes to populate your blog or Twitter feeds! Oxford Shakespeare! Gray's Anatomy! The World Factbook! Bartleby, the "preeminent Internet publisher of literature, reference, and verse", provides UNLIMITED, FREE access to all sorts of interesting and helpful books and other info resources. Ever wonder what those Thousand and One Nights are really all about? Here are, ok, not quite 1001, but lots of the stories. Feel like some Henry James (Rachel??) Peruse The Portrait of a Lady during the "agreeable…hour dedicated to the ceremony known as afternoon tea." It doesn't have everything, but it's a great start.
three
letters of recommendation from publishers active on our database with whom they have worked." Only the best!
The Facts On File Encyclopedia of World Mythology and Legend, Anthony S. Mercatante, New York: Facts on File, 1988.
Ok, this is not an online source, but it is SO COOL I had to share it. This illustrated encyclopedia is the Muggle-world version of Harry Potter's Fantastic Beasts and Where to Find Them. It's an easy to read, comprehensive index of over 3,000 entries providing detailed descriptions of mythological figures, creatures, folktales, fairytales, and fables. From Robin Hood to Ragnarok to Rig-Veda, from Oshun to Aesop – if you've ever wondered about that mythical person, creature, or story, this is the book for you. The encyclopedia covers cultures from Ancient Greek and Roman to current voodoo and American folklore, includes figures, events and stories from Christian, Muslim, Jewish, Hindu and Buddhist religions, and its introduction describes the reference work as "what one needs to understand 'Humanities.'" Each entry contains a translation of the term (if known); a concise definition; a longer, detailed encyclopedic discussion of the entry; and, when applicable, ties to corresponding, art, music, film and literature references. So I browsed through it and found an entry on the mandrake, the goldfinch, and other interesting references like unicorns, dragons, and even the origin of Remus Lupin's name.
Digital Public Library of America
This is not a replacement for your beautiful, local library branch or university library, but it's a great option if you can't make it to a library in person to check out reference resources. The Digital Public Library of America (DPLA) is a non-profit organization whose goal is to increase access to the digital record by offering over 5.7 million searchable items from from over 1,100 digital U.S. libraries, archives, and museums that anybody with a computer and internet access can access, again—say it with me!—for free. From the written word, to works of art and culture, to records of America's heritage, to the efforts and data of science, maps, letters, photographs, sound bytes, and government records. DPLA is also a platform for research and development via an open application programming interface (API), with new apps and tools created often.
Exhibitions include History of Survivance: Upper Midwest 19th-Century Native American Narratives, Indomitable Spirits: Prohibition in the United States, and The Golden Age of Radio in the US. The Timeline page allows you to browse through American history by year, or drill down to find specifics. And OMG: the Historical Cats app is "A Twitter bot that grabs an item at random via the Digital Public Library of America's API platform and tweets it out." (@HistoricalCats)
Oh, and there are books on the Bookshelf.
Emily Post.com &
Emily Post's Etiquette: Manners for a New World, 18th ed. New York: Harper Collins, 2011.
You might think this one is a joke. IT IS NOT. While not a standard definition reference resource, I absolutely love that this concept still exists. Browsing through the book version online, and checking out the website, I'm just mouth-agape at the situations covered, the advice given, and the updates edited by "a new generation of Posts", the great-great grandchildren of dear old Emily. TNG team steps into current, twenty-first century manners and covers trends such as Facebook unfriending, airplane seat etiquette, live Tweeting from intimate events like weddings, tattoos in the workplace, dating in a virtual world, and more. It also includes lovely illustrations throughout the text, showing things like the wedding party receiving line line-up, and how to hold your chopsticks.
Special Features in the print book include Real-life Q&As peppered throughout the chapters as sidebars, and a new section on Resources, including suggested scripts for handling difficult situations. There are sample invitations and announcements; an alphabetical how-to-eat guide from Artichoke (leaves are always eaten with the fingers, hearts with a fork) to Spaghetti ("for those who haven't mastered the art of twirling pasta strands, there is the simple cutting method"); and wedding budgets and planners. It answers such pressing questions as: is it ok to change my contacts at the dinner table? Answer: no! all personal care should be taken care of in the bathroom.
The website has a Q&A blog, an etipedia, a whole section on business manners including an e-learning program, and a section on Kids & Parenting, anchored by The Golden Rule of Parenting: Always be the person you want your child to be. Perfect light reading for a snowed-in Sunday afternoon.
That's all I've got. But for more excellent online resources—Dino Directory! Great Websites for Kids! What Should I Read Next?—see the ALA's Annual List of Best Free Websites.
Actual working librarians—please add your expertise to the list!
____________________
Want more bookish goodness, news, posts about special book deals, and the occasional puppy reading pic? Follow us on Facebook: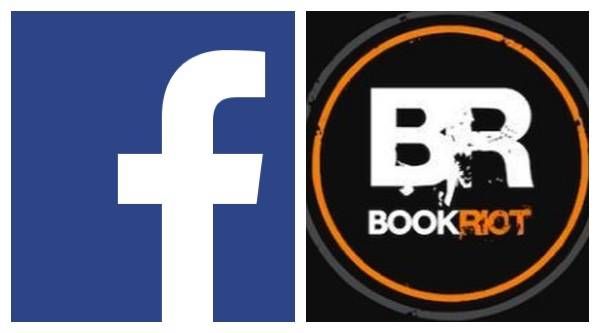 Save