News
Reese Witherspoon to Adapt LITTLE FIRES EVERYWHERE for TV with Kerry Washington
This content contains affiliate links. When you buy through these links, we may earn an affiliate commission.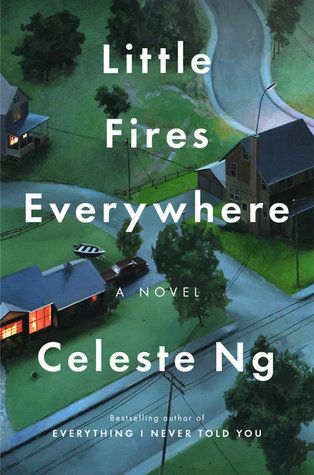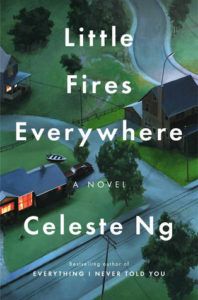 Reese Witherspoon and Kerry Washington will star in and produce a TV series based on Celeste Ng's 2017 bestseller Little Fires Everywhere, the Hollywood Reporter announced.
Witherspoon's company, Hello Sunshine, bought the rights to produce the book quickly after its release. She's partnering with Washington and ABC Signature Studios' Tracy Underwood to executive produce the limited series. Several cable and network streaming companies are reportedly bidding for the rights to the show. Interest in the series is so high that these executives have gone to Witherspoon's Hello Sunshine offices for meetings this past week; this goes against the typical practice of executive producers going to network offices to pitch a show.
Witherspoon (Big Little Lies) and Washington (Scandal) are sure to be on fire (pardon the pun) in this Little Fires Everywhere TV adaptation. The book is set in the wealthy neighborhood of Shaker Heights, Ohio, and centers on Mia, an enigmatic artist; her landlord, the order-loving Elena; and their children. The homeostasis of the neighborhood is threatened when a custody battle breaks out over a Chinese-American baby. Mia and Elena's loyalties are at odds, and the simmering controversy ignites a full-out division within families. Little Fires Everywhere was a New York Times bestseller, winner of the Goodreads Choice Awards for Best Fiction, and one of Book Riot's Best Books of 2017.
The script will be adapted by Liz Tigelaar, whose credits include Casual and Life Unexpected. For those worried about the accuracy of the adaption, never fear–Ng will be involved in the adaptation as producer.
Little Fires Everywhere was Witherspoon's book club pick for September 2017, the month of its release by Penguin Press. On her Facebook page, she wrote, "To say I love this book is an understatement. This deep psychological mystery about two families in Ohio moved me to tears. Celeste Ng writes with stunning accuracy about the power of motherhood, the intensity of teenage love, and the danger of perfection. And a fire that destroys it all."
Witherspoon has already been involved in the adaptation of other popular books, including Big Little Lies, Gone Girl, Wild, and the forthcoming A Wrinkle in Time film. All of us at Book Riot HQ are buzzing over the news of this latest installment in the Witherspoon-book-adaptation saga. Earlier this week a Rioter shared a list of five more books she wants Witherspoon to adapt ASAP, which included a Little Fires Everywhere. Wouldn't it be great if the rest of that list turned out to be prophetic as well?