Fiction
Recently Translated Fiction from Asia and Africa
This content contains affiliate links. When you buy through these links, we may earn an affiliate commission.
American readers' burgeoning interest in foreign literature and the proliferation of small presses that publish poetry and prose in translation has allowed us English-language readers to discover some fantastic authors. And while much contemporary translated fiction comes from Western Europe (especially France, Germany, and Spain), more and more authors writing in (for instance) Korean, Zulu, Burmese, and Arabic are being translated into English.
Thanks in part to a wonderful resource entitled Contemporary World Fiction: A Guide to Literature in Translation, I've learned a lot about the rich and diverse literary cultures of Africa and Asia (the subject of this post). Also, be sure to check out Three Percent's Best Translated Book Award 2015 site for more must-read books from around the world. I therefore pass on my knowledge to you, and encourage you to seek out these works that range from historical fiction to science fiction. I've listed only works that have been translated since 2000, which leaves out some more recognizable names, but this is only a partial list anyway. So check out these titles and let us know what else you would recommend!
Africa
Gold Dust (The American University in Cairo Press, 2008) by Ibrahim al-Koni, translated from Arabic by Elliott Colla (mainstream fiction)
In the United States of Africa (Bison Books, 2009) by Abdourahman A. Waberi, translated from French by David Ball and Nicole Ball (mainstream fiction)
The Lovers of Algeria (Graywolf Press, 2004) by Anouar Benmalek, translated from French by Joanna Kilmartin (mainstream fiction)
Our Lady of the Nile (Archipelago Books, 2014) by Scholastique Mukasonga, translated from French by Melanie Mauthner, nominated for BTBA 2015 (coming-of-age story, political fiction)
The Rich Man of Pietermaritzburg (Aflame Books, 2008) by Sibusiso Nyembezi, translated from Zulu by Sandile Ngidi (mainstream fiction)
So Long a Letter (Waveland Press, 2012) by Mariama Ba, translated from French by Modupe Bode-Thomas (epistolary novel)
Wizard of the Crow (Pantheon Books, 2006) by Ngugi wa Thiong'o, translated from Kikuyu by the author (postcolonial fiction)
(also see Swapna's post on African lit)
Asia
EAST ASIA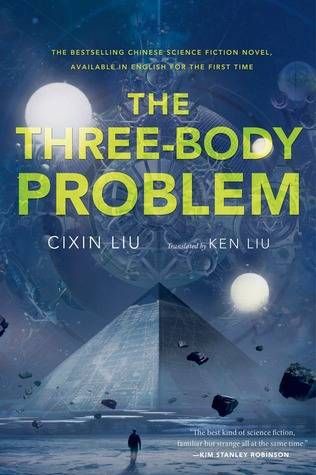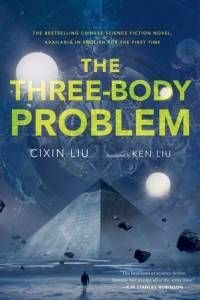 The Last Lover (Yale University Press, 2014) by Can Xue, translated from Chinese by Annelise Finegan Wasmoen, longlisted for the BTBA 2015 and for the Independent Foreign Fiction Prize 2015 given by Booktrust (mainstream fiction/surrealism?)
The Three-Body Problem (the first in the Three Body Trilogy) (Tor Books, 2014 – 2016?) by Cixin Liu, translated from Chinese by Ken Liu and Joel Martinsen (science fiction)
Kafka on the Shore (Knopf, 2005) by Haruki Murakami, translated from Japanese by Philip Gabriel (mainstream fiction)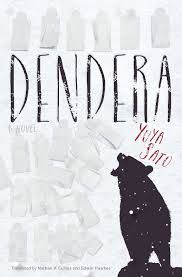 Dendera (Haikasoru, 2015) by Yuya Sato, translated from Japanese by Edwin Hawkes and Nathan A. Collins (speculative fiction)
Our Happy Time (Marble Arch Press, 2014) by Gong Ji-young, translated from Korean by Sora Kim-Russell (mainstream fiction)
A Floating City on the Water (Homa & Sekey Books, 2005) by Chang-sun Son (Jang-Soon Sohn), translated from Korean by Jin-Young Choi (mainstream fiction)
SOUTH ASIA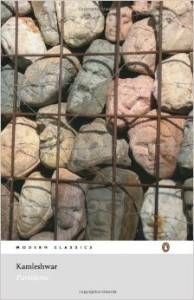 Partitions (Penguin Books, 2006) by Kamleshwar, translated from Hindi-Hindustani by Ameena Kazi Ansari (historical fiction)
Smile as They Bow (Hyperion, 2008) by Nu Nu Yi, translated from Burmese by Aldred Birnbaum and Nu Nu Yi (mainstream fiction)
Durga/Umayi (University of Washington Press, 2004) by Y. B. Mangunwijaya, translated from Indonesian by Ward Keeler (historical fiction)
____________________
Book Riot Live is coming! Join us for a two-day event full of books, authors, and an all around good time. It's the convention for book lovers that we've always wanted to attend. So we are doing it ourselves.