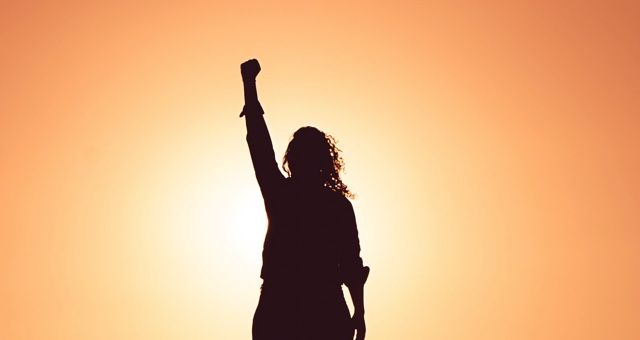 Feminism
10 Recent Nonfiction Books About Feminism
This list of nonfiction books about feminism is sponsored by Houghton Mifflin Harcourt, publishers of Reckoning: The Epic Battle Against Sexual Abuse and Harassment by Linda Hirshman.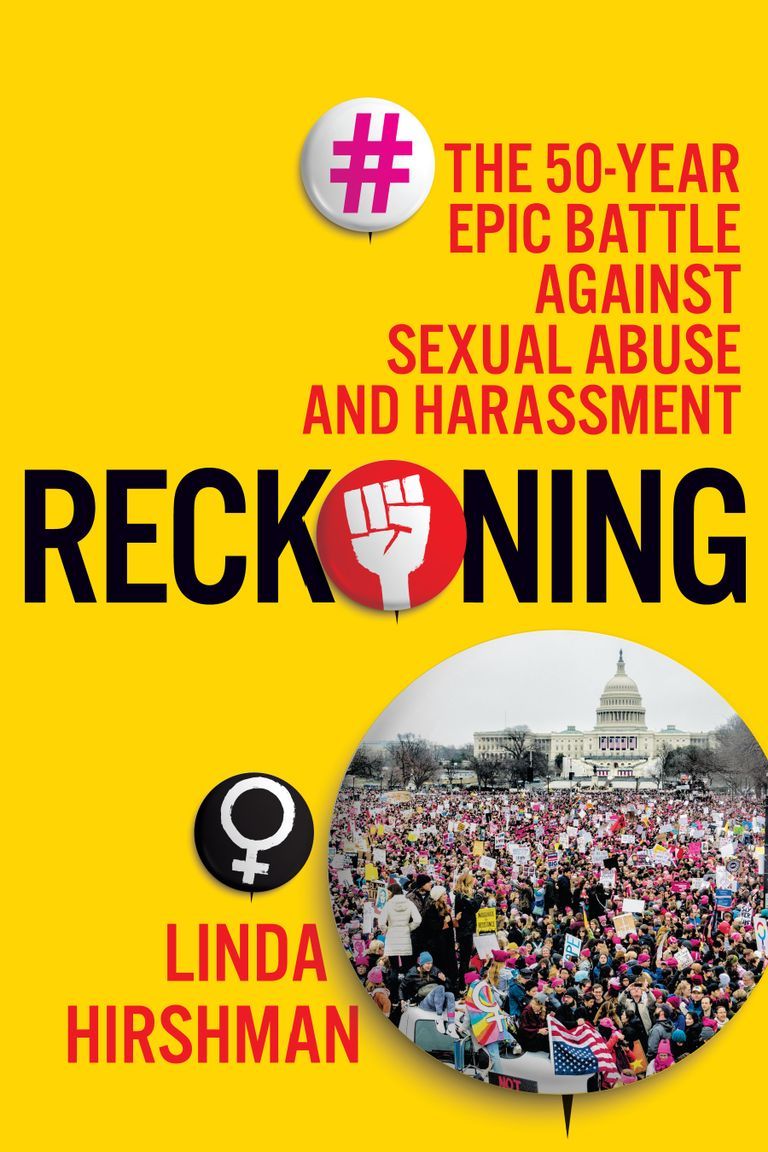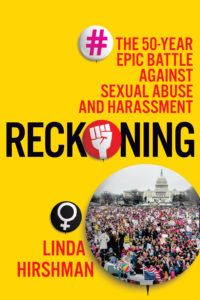 Linda Hirshman, acclaimed historian of social movements, delivers the sweeping story of the struggle leading up to #MeToo and beyond: from the first tales of workplace harassment percolating in the 1970s, to the Clinton/Lewinsky scandal—when liberal women largely forgave Clinton, giving men a free pass for two decades. And yet, legal, political, and cultural efforts were quietly paving the way for the takedown of abusers and harassers. Reckoning delivers the stirring tale of a movement catching fire as pioneering women in the media exposed the Harvey Weinsteins of the world, women flooded the political landscape, and the walls of male privilege finally began to crack. This is revelatory, essential social history
---
If you're trying to deepen your feminism, make it more intersectional, get more involved in feminist activism, or simply learn more about it, books are here for you. Books are always here for you! Below are ten recent nonfiction books about feminism, including memoirs, essay anthologies, guidebooks, and works of sociology and history. They will educate you, inspire you, and give you practical advice on how to make your feminism more nuanced, inclusive, and effective.
Can We All Be Feminists?: New Writing from Brit Bennett, Nicole Dennis-Benn, and 15 Others on Intersectionality, Identity, and the Way Forward for Feminism edited by June Eric-Udorie
Feminism absolutely must be intersectional, and this essay anthology looks deeply into why it matters so much. It contains 17 pieces that examine the ways race, religion, sexuality, and other factors influence people's commitment to feminism. The book offers voices and tools that will help us move toward a truly inclusive movement.
Eloquent Rage: A Black Feminist Discovers Her Superpower by Brittney Cooper
A number of books about women and anger have been published recently—a fact which should surprise no one! Eloquent Rage is one of the best of these. Here, Brittney Cooper looks at the power of anger to motivate and inspire women, particularly Black women, to keep fighting oppression. The book contains personal essays on a range of subjects, each one looking at the ways Black women's anger is both justified and powerful.
Fed Up: Emotional Labor, Women, and the Way Forward by Gemma Hartley
In this book, Gemma Hartley tackles the inequalities caused by emotional labor, the invisible work women do to take care of the emotional and psychological needs of others. Women are expected to do this work at home and at the office, and it's exhausting. Hartley examines this dynamic and looks at ways, not to end this emotional work, but to share it more equally.
Good and Mad: The Revolutionary Power of Women's Anger by Rebecca Traister
Women's anger is such a fraught thing—women aren't encouraged to express it, people don't know how to respond to it—and Rebecca Traister is here to discuss why that is and why women's anger can be immensely powerful. The book is a historical look at what women's anger has accomplished in the past and what it can do for us right now.
Handbook for a Post-Roe America by Robin Marty
This book is very practical, and, unfortunately, absolutely necessary. It's a comprehensive manual for how to get the care you need, including how to find financial support, create and use networks, plan for emergencies, find care outside legal systems, and more. It has information on resources and opportunities for involvement in each state. It's an essential resource.
Invisible Women: Data Bias in a World Designed for Men by Caroline Criado Pérez
Invisible Women shows how the world is built for men—literally. Caroline Criado Pérez looks at a wide range of examples to show how women are forgotten when people design products, conduct medical research, write governmental policies, plan cities, and basically do anything. In order to change this, we need to understand the ways women are forgotten, and this book is an invaluable beginning.
Not That Bad: Dispatches from Rape Culture edited by Roxane Gay
In this anthology, Roxane Gay has put together a powerful collection of personal essays about rape, assault, and harassment. Her contributors include established and new writers, performers, and critics, and each piece looks at what it means to live in a patriarchal culture that demeans and abuses women. The book argues that "not that bad" is, indeed, more than any woman should have to deal with.
Thick: And Other Essays by Tressie McMillan Cottom
Lovers of essays that are both personal and intellectually rigorous need to read this collection. Tressie McMillan Cottom writes about personal experience, race, class, medicine, academia, popular culture, and so much more. She is a sociologist by training and brings insights from her field into her work in a way that is enlightening, accessible, and thought-provoking.
Unapologetic: A Black, Queer, and Feminist Mandate for Radical Movements by Charlene Carruthers
This book is part memoir, part part guidebook for how to create change. Charlene Carruthers has worked as an activist for over a decade, and here she draws on her experience and vision to look at various grassroots organizing movements and to show how we can build movements today that are inclusive, radical, and effective.
We Have Always Been Here: A Queer Muslim Memoir by Samra Habib
For those of you who love memoirs, We Have Always Been Here is an important read. Samra Habib writes about the struggle to be herself, wherever she is. She grew up in Pakistan where she faced threats because of her religious affiliation. Later, in Canada, she faced bullying, racism, and poverty. The book is a powerful exploration of religion, sexuality, and the search for freedom and acceptance.
Want to read more books on feminism? Check out this list of books about abortion rights and 7 new nonfiction books about women's history.