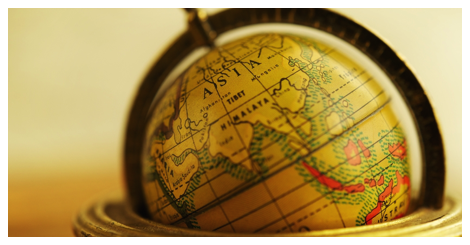 This content contains affiliate links. When you buy through these links, we may earn an affiliate commission.
If you're looking to get more books in translation into your reading life, I have some recommendations. Below you will find books by authors from South Korea, France, Mexico, and Poland. You will find realistic stories, YA fantasy, and experimental fiction. I loved every one of these books and I suspect you might too. Check them out and tell me what you think!
I'll Go On by Hwang Jungeun, Translated by Emily Yae Won
This short novel is set in South Korea and tells the story of two sisters dealing with their complicated family past. Their father died violently when they were children, and their mother went into a deep depression, which meant she wasn't always able to care for them. The story moves back and forth between present day when the sisters are adults—and one of them is newly pregnant—and their past as children. It's a novel of family and especially of sisterhood, and also a story about friendship: another central character, Naghi, grew up with the sisters and remains vital to their lives. The subject matter is difficult, but the writing is beautiful and moving, and the characters remain in your mind long after you finish.
A Winter's Promise by Christelle Dabos, Translated by Hildegarde Serle
This is the first book in the young adult fantasy series The Mirror Visitor. It's the story of Ophelia, a studious girl whose life is disrupted when she finds out she has been promised in marriage to Thorn, a man from a land far away. In this world, a cataclysm has shattered what was once a unified whole into many different "arks," each with its own culture. Ophelia is facing the prospect of moving to the ark of the pole, a land colder than what Ophelia is used to in every possible respect. And she has no interest in marrying anyone. Ophelia is a wonderful character, and her ability to read objects—meaning see into their history—and travel through mirrors is fascinating. The plot is satisfying and fun, and I'm eagerly awaiting Book 2 of the series, to be published later this year.
Wanderer by Sarah Léon, Translated by John Cullen
This is a short, intense novel of friendship and music. Hermin is a composer living in isolation, devoting his life to his art. Lenny is a younger man whom Hermin once knew: he's a piano prodigy and Hermin was his instructor, mentor, and friend, although their relationship was complicated. One day, Lenny appears at Hermin's door, bringing back memories of their earlier relationship and the possibility that it could begin again anew. But Lenny declares that he has given up music, and soon their friendship is as fraught as ever. Léon's writing is gorgeous. She moves quickly back and forth—sometimes multiple times on one page—between the present and the past, weaving the narrative of the two time periods together in a beautiful account of friendship, love, and artistic devotion.
Flights by Olga Tokarczuk, Translated by Jennifer Croft
I found this unconventional novel mesmerizing. It doesn't have one main story line and instead is a series of vignettes connected by the narrator's meditations on travel, time, the body, and a lot more. The narrator is a thoughtful, companionable guide with fascinating insights about the world, and the interspersed stories are enjoyable reads that reflect back on the novel's main themes in interesting ways. Most memorable is a story about a man who loses track of his wife and son while on vacation and searches for them with increasing desperation. There is a wonderful story about Chopin as well. There is so much to ponder and enjoy in this strange, lovely novel.
After the Winter by Guadalupe Nettel, Translated by Rosalind Harvey
Both the settings and characterization in this novel are wonderful: it will make you want to travel to Paris and spend time in cemeteries. It's also set in New York City and Havana. It tells the story of two main characters and how their lives intertwine. There's Cecilia, who has recently moved to Paris and is struggling to settle in. There's also Claudio, living an isolated life in New York City. He's a difficult, very unlikable character and being in his mind is challenging, but Nettel makes it worth while with the strength of her writing. The story of how these two meet, what happens to them, and what happens to the other relationships they develop along the way makes for a wonderful reading experience.
Want more books in translation? Check out this list of 50 must-read books by women in translation and many more posts with recommendations for translated books.