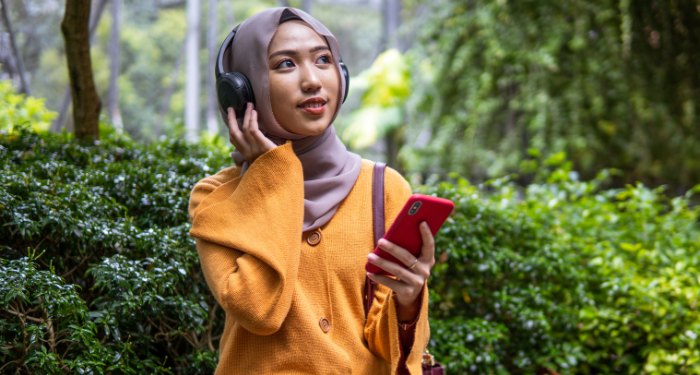 Audiobooks
9 Recent Audiobooks Narrated By the Author That Your Ears Will Want To Hear
This content contains affiliate links. When you buy through these links, we may earn an affiliate commission.
Even if I'm exhausted, in a reading slump, and/or don't feel like picking up a print or ebook, I can always listen to an audiobook. The format has saved me countless times, and the boom in excellent productions recently is a perfect example of how everyone benefits from accessibility. There are a bunch of reasons that I will pick up the audiobook format of a book — including a full cast narration — but my top reason for must-listen is when an author narrates their audiobook.
You get to read/listen to the book in the literal voice it was written in, and that just can't be beat. It's also really helpful when a book is from a culture different from mine, so I get to hear the intended pronunciations. And, while it used to be that author-narrated work was mostly just for memoirs, with all the growth the format has seen in recent years, we now get great author narrations in fiction too.
So, if like me, you are a huge fan of author-narrated audiobooks — or just want to give one a try — I put together a great list of recent releases to dive into that spans genres and categories.
Looking for more recent audiobooks? Here are the 10 most preordered audiobooks of 2023.