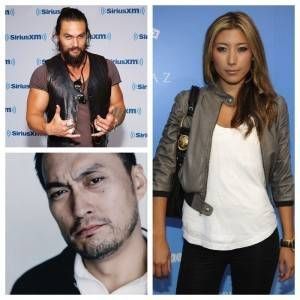 In The Rec Room, we take a request for a recommendation and turn it over to the Panels community to help with ideas.
This week's Rec Room is sponsored by On the Origin of Superheroes by Chris Gavaler
On the Origin of Superheroes is a quirky, personal tour of the mythology, literature, philosophy, history, and grand swirl of ideas that have permeated western culture in the centuries leading up to the first appearance of superheroes as we know them today.
On the Origin of Superheroes takes readers through the creation of the universe, to mythological heroes and gods, to folklore, ancient philosophy, revolutionary manifestos, discarded scientific theories, and even gothic monsters. You'll meet mad scientists, Napoleonic dictators, costumed murderers, diabolical madmen, blackmailers, pirates, Wild West outlaws, eugenicists, the KKK, Victorian do-gooders, detectives, aliens, vampires, and pulp vigilantes (just to name a few). On the Origin of Superheroes is a fascinating, often funny, and always surprising prehistory of the most popular figure in pop culture today. It is available now wherever books are sold.
It's a hard question. An impossible question some would say. But we asked you to share your favorite superheroes—not your favorite run or story, but just the single superhero that is, unequivocally, your favorite. And you answered (some of you with multiples—but that's okay). Here is a list of what you gave us:
Batman
Supergirl
Oracle
Ms. Marvel
Vision
Hawkeye
Songbird
Wolverine
Storm
Hulk
Wonder Woman
Superman
Batgirl
Daredevil
Spider-Gwen
Green Arrow
Aquaman
Spider-Man
Squirrel Girl
Captain Marvel
The Flash
Lockjaw
The Thing
Firestorm
Tim Drake
Starfire
She-Hulk
Ms. Marvel's Winged Sloth
Nightcrawler
Iron Man
Doctor Strange
Black Widow
Captain America
Doctor Manhattan
---