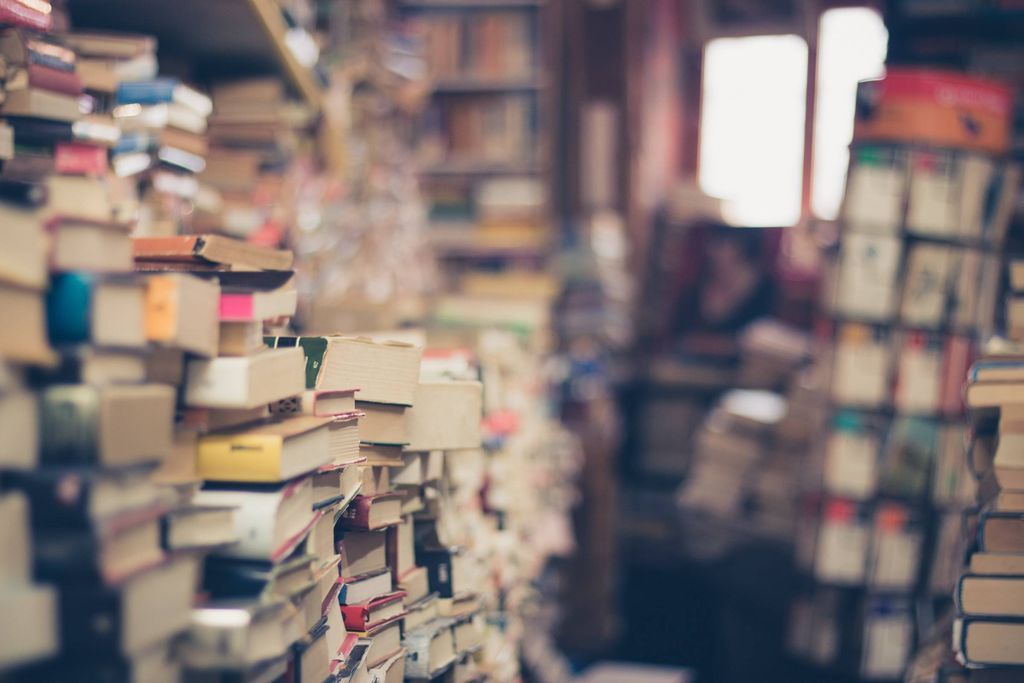 We're giving away $500 to spend at the bookstore of your choice! Click here, or on the image below to enter:
---
Any city that has even the smallest tourism industry has an info booth somewhere. Sometimes it's in a dark corner of city hall and sometimes it gets its own building, but it'll always be somewhere for lost and confused tourists to wander in and ask for recommendations or directions. When it comes to information that you can easily find online, but in pamphlet form, or a spot for friendly conversation with a local, there is no place better than an info booth. However, in my recent travels I've discovered that the thing info booths are best for is to point you to the nearest local bookstore where you can really learn about the city. Here are five reasons why I seek out the local bookstore when I'm exploring a new city.
There's Always a Local Authors Section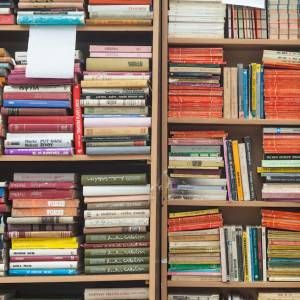 Bookstore organization fascinates me. From what I can tell, independent local bookstores make a point of catering to their community which is a huge part of why I love them so much. Bookstores tend to be the hub of literary events, so any and all writers in the area will probably have had readings and/or signings in the store—so of course the bookstore is going to display them prominently. Communities are proud of their artists and are far more likely to support someone by buying their book if they are their next-door neighbor. What better way for a person to get to know a city than to see what type of literature the community produces?
There's Always An "About This City" Section
There is also nothing better than reading a story and recognizing a place that you have been or are planning to go. Sometimes the About This City section is combined with the Local Authors section but the truth is not everybody writes about the place they live. The About This City section will have the pamphlets you'll find at the info booth, but it'll also have history books and biographies about people in the city and sometimes even fiction set in the city that isn't by an author that lives there. The bookstore has no real agenda to sell you on the tourist spots, so you can find a history and story of the city that isn't glossed over. It will be gloriously and possibly embarrassingly complete.
Local Bookstore Employees Know About All the Cool Literary Events
This is probably because they had a hand in making them happen. Whether it's a conference that is featuring book industry people or a reading in the back of a café, the local bookstore will be promoting it. They know about every literary happening in or near their city. So, you want to get the book you just bought written by a local author signed? Ask the employee if they know when the next reading is or if they have an events sheet hanging up. Even if you don't get to see that specific author, you'll get to be surrounded by (and possibly meet) a super excellent cross section of that city's literary community.
Speaking of the Literary Community
Cool people hang out at bookstores. I say this as a completely unbiased hanger-outer at bookstores person, of course. Look, not everybody wants to get chatty at bookstores, but the employees are almost always willing to help you out with recommendations or even just chat about books. More often than not, when I walk into a small, quiet bookstore in a new city and start chatting with the employee, a local book browser will jump in on the conversation. I've gotten several awesome recommendations from people that heard me say to the employee of the bookstore, "I'm just visiting, where should I go?" and they jump in with their own suggestions. I've even seen a few well-intentioned debates about which is actually the best brewery in town (looking at you Missoula, Montana). In those situations, the only thing to do is try them both!
You Know You Want a Book Anyway
Often my memories of places are forgotten for years until one day I decide reread a book I haven't picked up in a long time. As soon as I open it to the first page I'm taken back to the time and place I bought it. I love that when I travel my memories attach themselves to the stories and books I find, which is why I am always willing to stop in at a local bookstore and buy something. I want to support the community that I'm learning about and spending time in and I want to take something home with me that will always remind me of the time spent making new friends.