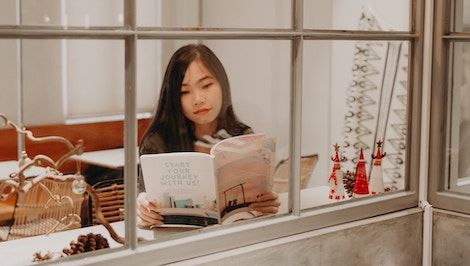 Lists
5 Books To Help You Escape to Real-World Worlds
This content contains affiliate links. When you buy through these links, we may earn an affiliate commission.
When you want to escape to another world through reading, Hogwarts, Panem, and Narnia aren't your only options. Straight-up realistic fiction—no magic, no Sci-Fi—can sweep you away into experiences so different from your own life that when you finish, you'll feel like you've just gotten back from another universe.
Here is just a handful of books that feel so real—and yet so different.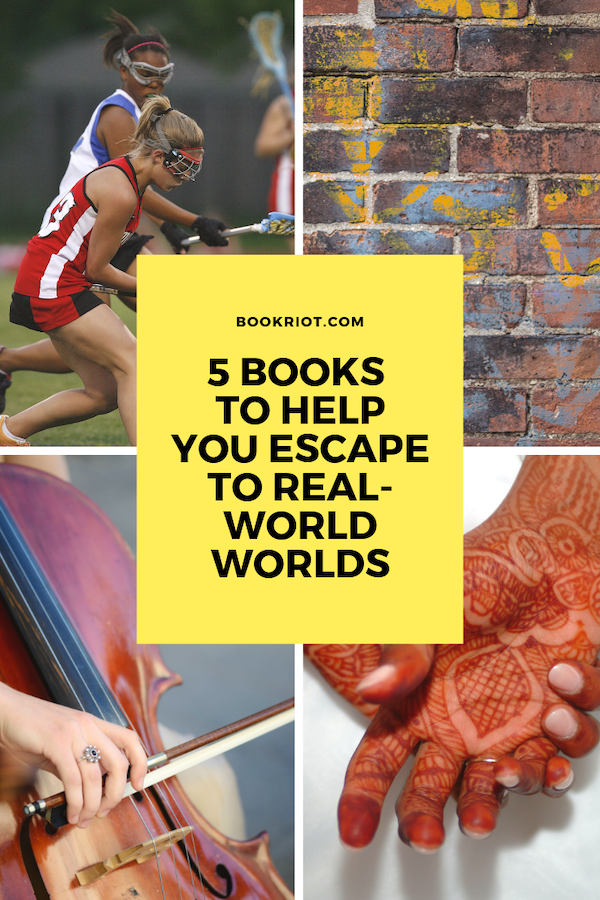 This story explores the highly competitive world of classical musicians at the top of their field, where the air simmers with the perpetual pressure to be better. Told from the alternating perspectives of the four members in a string quartet, its insights on the sacrifices the artists make to keep their place in that world are searing:
They talked and worked through the minibar in the way Brit had imagined real college students did it, the kind of college kids who weren't practicing four to five hours a day, who weren't protecting their hands and fingers from minor injuries or cuts, who weren't banking on a clear head to get them through the next day's rehearsal, who weren't choosing friends based on their ability to play, and losing them for similar reasons.
Prep by Curtis Sittenfeld
Most of us picture preparatory boarding schools the same way the protagonist, Lee Fiora, does before she arrives at Ault, a school in the northeast:
Their glossy pages showed photographs of teenagers in wool sweaters singing hymns in the chapel, gripping lacrosse sticks, intently regarding a math equation written across the chalkboard.
We experience the reality of Ault—the rules, expectations, and complicated unspoken understandings—through the eyes of Lee, the daughter of a middle-class family from the Midwest: an outsider. Near the end of the story, Lee tells another outsider the way Ault students discern between those who are on scholarship and those who aren't:
You can tell by people's rooms—whether or not they have stereos, or if the girls have flowered bedspreads, or if they have silver picture frames. Just the quality of their stuff. And their clothes—everyone orders clothes from the same catalogs, so you'll see lots of people in an identical sweater, and you know exactly how much it cost. And things like, you can send your laundry to service or you can do it yourself in the dorm machines. Or even some of the sports, how much the equipment costs. Ice hockey is a really expensive sport, but something like basketball isn't that much.
Merritt Tierce takes us behind water refills and entrée presentations and brings the gritty world of upscale restaurant servers to life in striking prose:
But late Saturday night I met my dealer in the parking lot of the Kroger on Cedar Springs and bought four twenties. At ten a.m. I hadn't come down even after smoking a joint and taking five sleeping pills. In the mirror I had no iris, I was all hole, falling in. I didn't answer when he called.
He'd asked me out the week before. It felt like a job interview but I went along. Would I be like Jordan? She was a young blond waitress liberated by one of her customers. Hedge fund. After they married they dined at The Restaurant often, before Stars or Mavs games. I'd never want to go back if I'd been her, I'd have felt afraid I might have dreamed it.
Every sentence in this book draws you further into the English classroom of a fictional high school in The Bronx. Each chapter features a different character's narrative, followed by original poem about what they see and experience in their neighborhood. Sometimes it's optimistic:
Where else do cabbies and garbagemen, bankers and businessmen all walk with a beat?
Sometimes it's bleak:
I be lucky if I make it to twenty-one with all these fools running round with AK-47s.
They write about their pain:
You laugh,
rap my woody shell
with wicked whispers shaped
like knuckles,
then toss me aside.
And they write about their hopes:
Come tomorrow, we will be the ones who write the news.
Starting now, we can create ourselves a whole new crew
When you're a second-generation American teenager, no matter your ethnicity, you're stuck between the perspectives, beliefs, and people of two cultures. Our protagonist, Dimple, calls herself an ABCD (American Born Confused Desi):
So not quite Indian, and not quite American. Usually I felt more along the lines of Alien (however legal, as my Jersey birth certificate attests to). The only times I retreated to one or the other description were when my peers didn't understand me (then I figured it was because I was too Indian) or when my family didn't get it (clearly because I was too American). And in India. Sometimes I was too Indian in America, yes, but in India, I was definitely not Indian enough.
If you're in the mood for books to help you escape to other-worldly worlds instead, check out these fantastic Book Riot posts:
20 Awesome Post-Apocalyptic Books From 2018
Sit for a Spell: 8 Magical Fantasy Books to Curl Up with