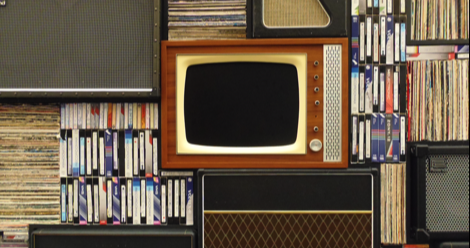 Pop Culture
4 Very Real Novels by 4 Very Fictional Characters
This content contains affiliate links. When you buy through these links, we may earn an affiliate commission.
I love when movies and television cross over into books. It's like taking a beloved show and moving it to a place where you don't rely on a whole crew of actors and producers to put it together. Also, it could go on forever (hello Buffy…).
But what if a character from that show were to write a novel? What if that novel were to somehow become a very real book you can read?
It's one thing to see a book being published on a TV show or in a movie, but it's another when all of a sudden it could be yours to own as well. When I received my first book written by a fictional character, I was stunned. I couldn't believe someone took the time to create this ephemera and delight the thousands of fans who adore this fandom. It's a little bookish surprise for all those people who dream of fantasy coming to life.
So, I did a little bit of digging on the Internet and I found four very real novels written by four very fictional characters. Let's explore this shall we?
If you weren't aware, Fantastic Beasts is actually a textbook from the Harry Potter series. It's considered a required reading for the Care of Magical Creatures class Harry and his friends end up taking. It will also make its debut into the wizarding world in the upcoming movie The Crimes of Grindelwald. Of course textbooks can always get a little boring with its facts, but I do think that you'll want to own this one. The book not only covers the fantastical creatures from Fantastic Beasts, but also the creatures you know and love from the Harry Potter series.
I was pleasantly surprised to find that the writers at Parks and Recreation actually made a book about the town they all lived in; Pawnee, Indiana. Of course, Pawnee is a fictional town, but the facts in this book are hilarious. From a detailed itinerary to follow on your first day in Pawnee to fake historical facts to acclimate you to their town, this book will make you giggle and reminisce on this hilarious show. If anything, you should get this for your bestie who is obsessed with Parks and Rec because they'll get a good laugh from it.
Snow Falling
by Jane Gloriana Villanueva
You may not have heard this name in full, but you might know if it I called her Jane the Virgin. In the show, Jane not only has a child before losing her virginity, but she is an aspiring author writing romance novels about her own love life. If you follow the show, you know that she has written her book and even thrown a little launch party! The storyline was so cute that I wished I could have the book. It's funny how sometimes wishes come true.
If you're a fan of the major hit series Doctor Who, then you may have heard of Amelia, otherwise known as "Amy." Amy was one of the main companions on the show helping the doctor retain a small amount of humanity in his beating dual hearts. At the end of her final episode, she wrote a book called Summer Falls, which was supposed to wrap up the entire series with her in it. Of course, it's always fun to read a book by someone who doesn't exist, let alone a fictional character who traveled with The Doctor.