Fiction
Are You Ready For Some Football?: 10 Titles for the Upcoming Season
The wait is finally over: Football season is here. To mark the occasion, fellow Book Riot contributor Emily Gatlin and I have chosen 10 football related books perfect for if you:
Can't get enough of the sport;
Want to learn more about football and need a place to start;
Couldn't care less but would like something topical to read while the rest of your house watches the game; or
Have a woefully inept fantasy football team and are in search of a much needed distraction.
Wherever you fall on the fan spectrum, the season has started, so grab a book and enjoy!
EMILY'S PICKS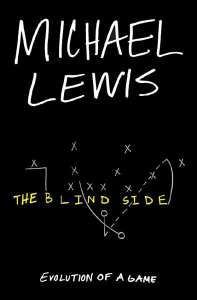 The Blind Side: Evolution of a Game by Michael Lewis (W.W. Norton)
Unless you were hiding under a rock in 2009, the story of Baltimore Raven's offensive lineman Michael Oher should be vaguely familiar. Sandra Bullock earned a Best Actress Academy Award for her almost frighteningly accurate portrayal of Leigh Anne Tuohy, Oher's adoptive mother. I was a student at Ole Miss when Oher was being recruited, and even in 2005 it was a big deal. (Fun fact: "Coach Cotton" is actually Hugh Freeze, current head football coach at Ole Miss) While the book tells Oher's story, it dives deep into the evolution of modern offensive football and the position of left tackle, which is one of the most important and highest paid positions in professional football. If you're looking for Oher's side of the story, read his book I Beat the Odds (Gotham). If you're looking for an indepth look of how the game is played, read The Blind Side.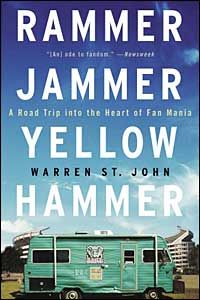 Rammer Jammer Yellow Hammer: A Road Trip into the Heart of Fan Mania by Warren St. John (Broadway Books)
I'll preface this by saying, if you have never been to Tuscaloosa, Alabama for a football weekend put it on your bucket list. To give credit where credit is due, those folks do football right. Warren St. John, a lifelong Alabama fan, begins Rammer Jammer with HIS Bear Bryant story. If you know an Alabama fan, I'm willing to bet they have one, too. This is more of a travel story/study in culture book about football fandom than a book about the sport itself, but it's too good not to read. St. John spent an entire season RVing in style with the hardest of the hardcore Alabama fans and offers up some of the greatest "stranger than fiction" stories. One couple missed their own daughter's wedding because it coincided with an Alabama football game. If there was one football related book that I would recommend to anyone, regardless of whether or not they are a fan of the game, it's Rammer Jammer.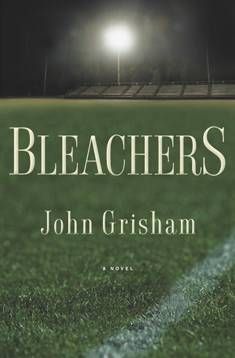 Bleachers by John Grisham (Doubleday)
John Grisham's most underrated books are the ones that don't fit in his well defined legal thriller genre. The man can flat ass tell a story. Grisham's novel Bleachers is about high school All-American quarterback, Neely Crenshaw, the greatest player to ever play for the Messina Spartans. Fifteen years after graduating, he returns to Messina to bury Coach Eddie Rake, the man who established the Spartans as an unbeatable dynasty. Former players relive their glory days of high school football (cough cough every guy I know does this cough cough), and Neely must decide whether or not to finally forgive his high school coach and himself for what happened in Messina all those years ago. If you're an audiophile, check out the audiobook, which is read by John Grisham and Jack Cristil, the longtime voice of Mississippi State University athletics.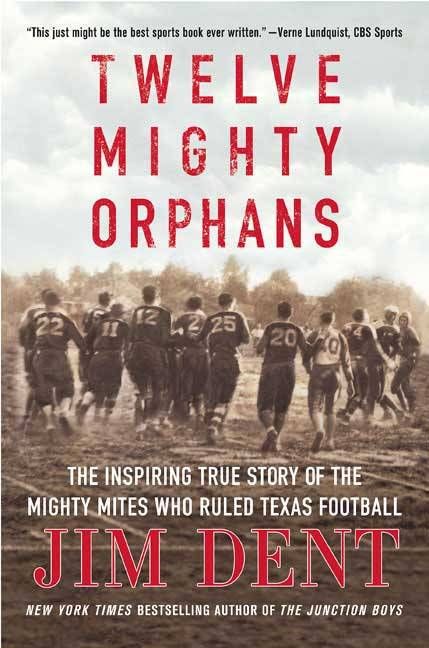 Twelve Mighty Orphans: The Inspiring True Story of the Mighty Mites Who Ruled Texas Football by Jim Dent (Thomas Dunne Books)
The title kind of speaks for itself. In the 1930s, the Masonic Home for Orphans was a quiet place on a hillside east of Fort Worth, Texas. Enter Rusty Russell, a lean mean football coaching machine. The orphans, in spite of being outweighed by at least thirty pounds per man, were the toughest football team around. They began with nothing–not even a football–yet in a few years were playing for the state championship of Texas football. This is a winning tribute to a courageous band of underdogs from a time when America desperately needed fresh hope and big dreams. Jim Dent is one of the country's most gifted sportswriters, and I don't know how you could not want to read Twelve Mighty Orphans.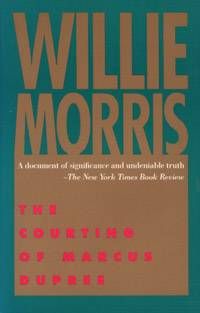 The Courting of Marcus Dupree by Willie Morris (University of Mississippi Press)
Willie Morris is one of the all-time greatest Southern writers. So a nonfiction book by Willie Morris about football is heaven on the page for me. Dupree's story was featured most recently in the ESPN 30 for 30 documentary, "The Best That Never Was." Morris's book follows Dupree's senior year, when he was being heavily recruited by the best college football programs in the country. The best part of Morris immersing himself in the story and moving to Dupree's hometown of Philadelphia, Mississippi is that you get some serious perspective on the 80s South as well as a real and candid picture of what Dupree's life was like during that time. The Courting of Marcus Dupree shows the power of sports and how it can unite an entire community.
MINH'S PICKS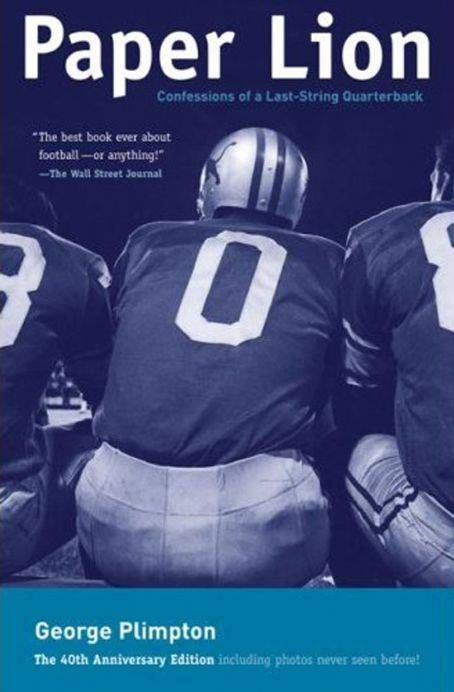 Paper Lion: Confessions of a Last-String Quarterback by George Plimpton
It's all too easy to criticize NFL players from the comfort of the couch, but most of us have absolutely no idea what it takes to make it on the football field. In this hilarious behind-the-scenes account, George Plimpton (former editor of the Paris Review) took on the challenge of attending a Detroit Lions training camp as a backup-backup quarterback. Through his eyes you see how even the simplest task (strapping on the helmet or snapping the football) would result in a comedy of errors for most of us mere mortals. This gives some much needed perspective when you're yelling at the TV next someone dares to drop a pass.
Perfect for those of you who like their football with a healthy dose of postmodernism. In one of DeLillo's first books, he upends the culture and language of football with his trademark subversive humor. It's worth the read just for the scene where the main character, Gary Harkness, smokes up before kickoff.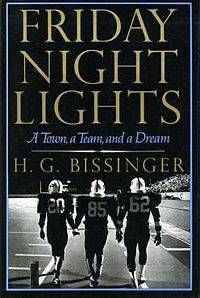 Friday Night Lights: A Town, a Team, and a Dream by Buzz Bissinger
Before the movie and the TV show there was the book, which takes an unsparing look at the life of a small town Texas football team. It may not have the sex appeal of Tim Riggins or Lyla Garrity, but the book crackles with its mix of social commentary, politics, and sport.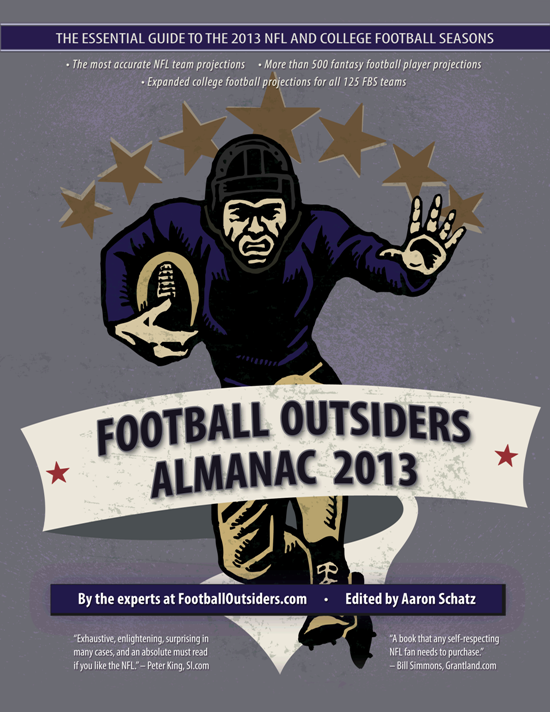 Football Outsiders Almanac 2013: The Essential Guide to the 2013 NFL and College Football Seasons by Aaron Schatz, Andy Benoit, Bill Connelly, and Doug Farrar

Michael Lewis's Moneyball put sports analytics on the map, but all sports have started to use nerd power to find success on the field. Advanced statistics is quickly transforming football analysis and Football Outsiders is a good example of how this mathematical revolution is quantifying everything on the football field. All these numbers can kind of feel more like staring into the Matrix than reading about football, but it is fascinating stuff.
Infinite Jest by David Foster Wallace

Given the immensity of Infinite Jest, it's easy to forget that Orin Incandenza (the oldest Incandenza brother) was a punter with the Arizona Cardinals. Which, if you are familiar with the Arizona Cardinals offense, would make him a very busy man. Though brief, I never pass up on a chance to hear DFW talk about anything, even the overlooked art of punting a football.
____________________________
Sign up for our newsletter to have the best of Book Riot delivered straight to your inbox every two weeks. No spam. We promise.

To keep up with Book Riot on a daily basis, follow us on Twitter, like us on Facebook, , and subscribe to the Book Riot podcast in iTunes or via RSS. So much bookish goodness–all day, every day.