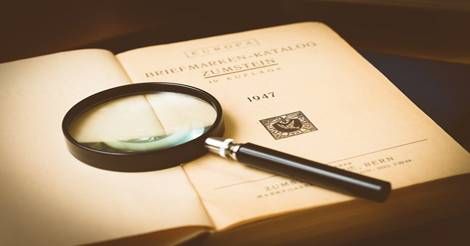 Eight great reads with unusual detectives is sponsored by Auntie Poldi and the Sicilian Lions by Mario Giordano.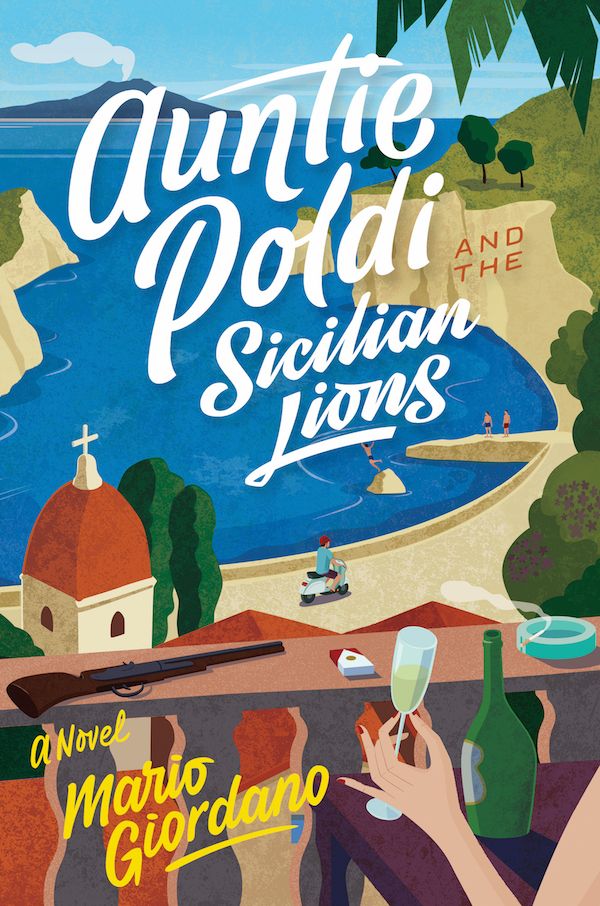 For fans of A Man Called Ove and the novels of Adriana Trigiani, a charming, delightfully sexy, and bighearted novel starring Auntie Poldi, Sicily's newest amateur sleuth.
---
One of the great thing about reading mystery novels is that you can put yourself in the shoes of the detective or police officer, attempting to solve the crime along with—or maybe even before—the professionals on the job. However, it isn't just standard detectives that are on the case. A lot of mysteries have regular joes who find themselves in the middle of a mystery and end up sleuthing out the solution like the professionals. These books all feature people who you would not expect to be detectives, but find themselves in the middle of the crime trying to solve the case.
Friday the Rabbi Slept Late by Harry Kemelman
The Rabbi Small mystery series follows Rabbi David Small who, in this first novel, is newly in charge of a small Jewish congregation. However, when a young woman is found strangled near the Temple parking lot, Rabbi Small finds himself as the main suspect. As the series continues, Rabbi Small finds himself near major crimes that he just can't help but solve himself.
Smaller and Smaller Circles by F.H. Batacan
Taking place in the Philippines, this mystery follows two Jesuit priests who are on the hunt for a serial killer targeting young boys in Manila. Father Gus Saenz is a forensic anthropologist who has become a regular consultant for the local police force, and Father Jerome Lucero is a psychologist and Father Saenz's protégé. Considered the first Filipino crime novel, this book is for fans of more literary noir novels.
A Clue for the Puzzle Lady by Parnell Hall
Cora Felton is the writer of a syndicated crossword puzzle who ends up consulting on the death of a young teenage girl in town. When the police chief finds a clue that he cannot solve, he asks for the help of the eccentric, older puzzle writer. However, getting Cora involved leads to major distractions as she snoops around the crime scenes, questioning witnesses and more. Eventually another dead body is found—this time closer to home. Now Cora must figure out what is really going on before she ends up the next victim.
Chocolate Chip Cookie Murder by Joanne Fluke
Baker Hannah Swensen runs Minnesota's most popular bakery, The Cookie Jar. But one day, her beloved delivery man from the Cozy Cow Dairy is found murdered behind her store with Hannah's famous Chocolate Chip Crunchies around him. So Hannah becomes determined to figure out what happened to him, but in the process ends up uncovering the secrets around many members of her small town.
Hollywood Homicide by Kellye Garrett
Hollywood Homicide follows Dayna Anderson who has quit her dream of become an actress and needs money ASAP to help her parents keep their house. After she witnesses a hit-and-run and learns there is a $15,000 reward to help solve the case, Dayna decides to throw her hat into the ring to solve the mystery. However, the mystery isn't as simple as it seems, as the accident seems to be connected to something bigger happening in Hollywood.
Murder Your Darlings by J.J. Murphy
In J.J. Murphy's Algonquin Round Table mystery series, legendary writer Dorothy Parker is on the case. When Parker discovers someone under the famous Algonquin Round Table, she assumes that he is a passed out drunk. But it turns out that it is the dead body of a critic that everyone at the Table disliked, stabbed in the heart with a pen. And the top suspect? None other than William Faulkner. Parker enlists her fellow writers to help her look into the case and figure out exactly what happened and if one of the writers actually hated this critic enough to kill.
Groucho Marx, Master Detective by Ron Goulart
Set in Golden Era Hollywood, comic Groucho Marx needs something to occupy his time in between projects and decides to be a part of a radio serial. However, before it can begin, the actress meant to star in the production is found dead and Groucho Marx determines to figure out who did it. Anyone who loves Groucho Marx will love to see him as an amateur detective.
Hope Never Dies by Andrew Shaffer (August 7, 2018)
In what would probably be the most unlikely pair of detectives I have ever seen, Andrew Shaffer casts the duo in a buddy mystery. Beginning six months after the 2016 presidential election, President Barack Obama and Vice President Joe Biden need to figure out what they are going to do now that their time in the White House is over. But after Biden's favorite railroad conductor dies suspiciously, Biden begins investigating the case and teams up with his old friend to solve the case.
What are your favorite reads featuring unusual detectives?