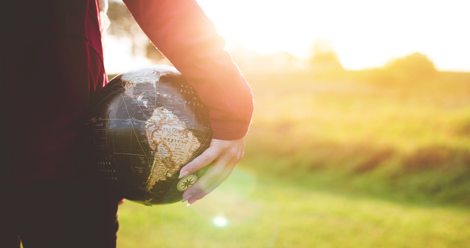 This content contains affiliate links. When you buy through these links, we may earn an affiliate commission.
I'm not much for themed reading. My moods are too changeable. I buy a book, plan to read it, but then shove it on my shelf where it'll wither for years before I pick it up again. I think I'm in the mood for fantasy, I pick up a fantasy, and realize what I really want to read is a mystery. I'm reading one book, but read a review for another that sounds better, and then all of a sudden I lose interest in the book I'm currently reading. If I were to stack the books I've finished and then do the same with the books I've not finished, the not finished stack would be twice the size of the finished. I'm a moody person, and my reading reflects my personality.
So, now that I've outed my neurosis, I want to talk about my commitment to reading more books by women in translation, and my participation in August's #WITMonth, or Women in Translation Month.
I've been slowly trying to accrue more books by international authors, which includes books originally published in another language. I thought about buying more books, but I already had a few on my bookshelf, so I committed to reading what I already owned. The four books I chose to read were:
The Hunger Angel and Secondhand Time are hefty books, so I knew that I wouldn't be able to finish all of these books in one month, but the point of something like Women in Translation Month is not to read books by women in translation for one month a year, and then forget about it; it's meant to expand and enhance our reading habits. Feminism doesn't belong just to western, English speaking women. Feminism is universal, and must be embraced all over the world for true change to ever be accomplished.
Now, I have to admit, I'm pretty proud of myself, because I read two of the books on my original list, plus a book not on my list, and some of another book, which—if you were able to follow all that—adds up to three and a half books. So, the books I actually read were: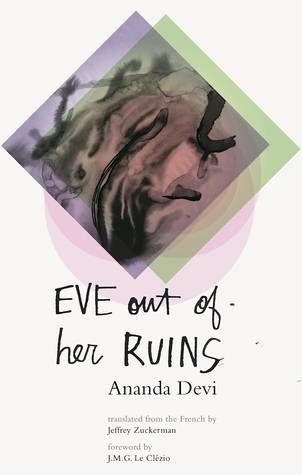 Eve Out of Her Ruins by Ananda Devi, Jeffrey Zuckerman (translator)
I gulped this book down in one sitting, because it was impossible to put down. The book takes place on the island of Mauritius, which is off the east coast of Africa. The book is short. Not quite 200 pages, but it will punch you in the gut. It's about four young adults: Eve, Saadiq, Clelio, and Savita. They're all trapped on the island, desperate to escape, but all ensnared by circumstances beyond their control. They're all wonderfully alive characters. This book is pure poetry (not actual poetry), and if you're into highlighting meaningful passages, well, get a few highlighters ready, because you'll be busy.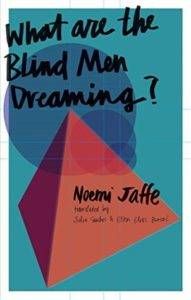 What Are the Blind Men Dreaming? by Noemi Jaffe, Julia Sanches (translator) and Ellen Elias Bursac (translator)
Oh lord this book. Like Eve Out of Her Ruins, if you're into highlighting, get ready, because: wow. This was just a perfect book. Noemi Jaffe's mother was a prisoner in Auschwitz, and Jaffe struggles to come to terms with her mother's past without over-dramatizing her experience. As a writer, Jaffe wants a story, but her mother is unable to give her more than the few pages of the diary she wrote right after liberation, so Jaffe spends chapters analyzing different aspects of her mother's meager diary, looking for a key to unlock the inherited suffering she has experienced as a child to a Holocaust survivor.
**I would just like to insert here that the first two books I listed are both from Deep Vellum Publishing. These were the first books I bought from them, but they won't be the last. **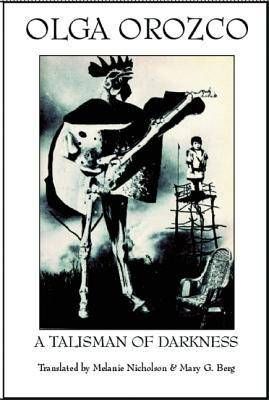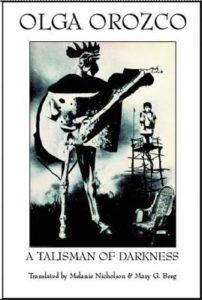 A Talisman in the Darkness: Selected Stories by Olga Orozco by Olga Orzoco, Mary G. Berg (translator) and Melanie Nicholson (translator)
This book was a huge surprise. I'd never heard of Olga Orozco, but apparently she was a big deal in her home country of Argentina. She's best known as a poet, but her stories were delightful. The best way to describe this book: imagine a whole book written from the perspective of a young Jane Eyre. Intrigued? I hope so.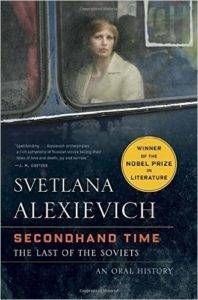 Secondhand Time: The Last of the Soviets by Svetlana Alexievich, Bela Shayevich (translator)
I'm in love with Svetlana Alexievich. I fell in love with her last year after reading Voices From Chernobyl, and my love has intensified as I've slowly read this book about post-Soviet Russia. Alexievich won the Nobel Prize in Literature in 2015, and her oral histories are some of the most beautiful accounts of tragedy that I've ever read.
I read ten books last month, but the books I read for Women in Translation Month were far superior to anything else. I was so encouraged that I went out and bought more books, which is what Women in Translation month is all about. If you're interested in reading more books by women in translation I would definitely recommend checking out Deep Vellum Publishing and Other Press. They have great titles, and everything I've read from these two indie presses has been top- notch.