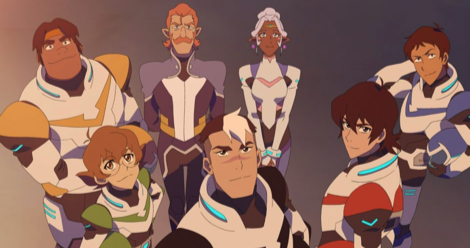 This content contains affiliate links. When you buy through these links, we may earn an affiliate commission.
Do you remember the original Voltron television show? I do. I used to go across the street to the neighbor's house to watch it (I don't remember why but I remember doing it). It was my first exposure to anime and I loved it. Were there flaws? In retrospect, yes. Billions of them but I didn't know that at the time. I just knew there were robot lions who became a robot dude and good versus evil and adventures and a giant sword.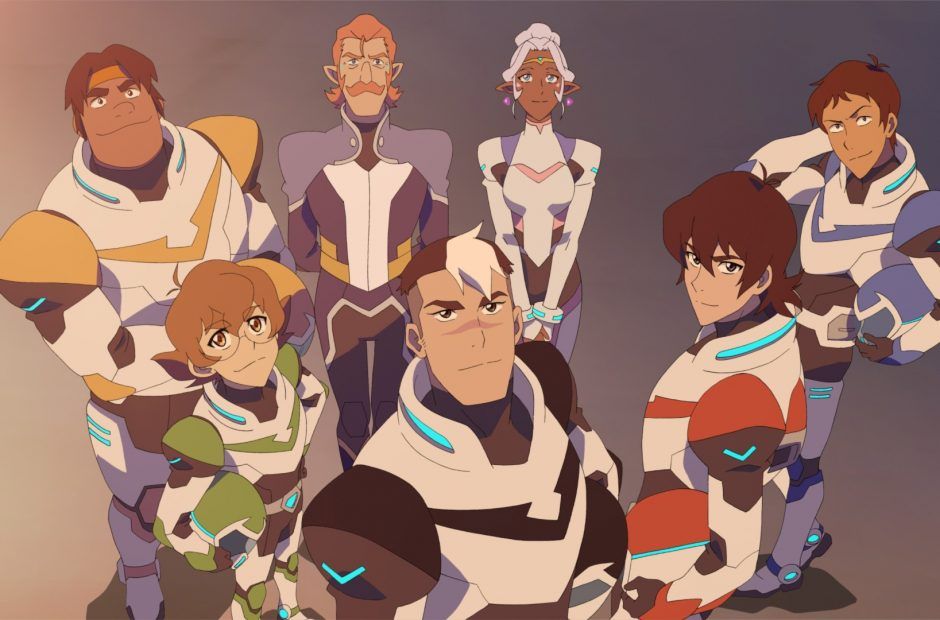 The joint Dreamworks Animation–Netflix project Voltron: Legendary Defender, first launched in June of 2016, is more than a revival; it's a reimagining with a much stronger female presence in both leadership and STEM roles (and presence period), higher stakes for heroes and villains alike, and, well, a not-pervy Prince Lotor (the original was very much a product of his time while the new highly intelligent, charming, badass, and (let's face it) pretty Lotor is a product of ours). And, whereas the Voltron of the '80s was entirely action driven, this new incarnation, while exciting and full of adventure, discovery, and operatic space battles, is, at its heart, about people: the five Paladins, Princess Allura, Coran, Lotor, Haggar, Zarkon, and many others.
I had the opportunity to sit down with producers/directors Lauren Montgomery (The Legend of Korra, Justice League: Crisis on Two Earths), Joaquim Dos Santos (The Legend of Korra, Avatar: The Last Airbender), character designer Christine Bian (The Legend of Korra—seeing a pattern yet?), and actor Josh Keaton (The Spectacular Spider-Man, Avengers: Secret Wars) who voices team leader Takashi Shirogane (Shiro) at a round-table during Emerald City Comic Con and talk to them about the newly released 6 episode season 5, the directions in which they're planning to take the characters and story, and how each of them came to work on Voltron.
Of course, this being Book Riot, I got literary and asked each of the interviewees about the books and comic books they turn to when searching for inspiration. And while they all explained their creative reservoir was the sum of a myriad different influences, I was able to nail down a few go-tos:
Lauren Montgomery
Monster Hunter:
Originally a video game, the property does have a manga incarnation titled Monster Hunter Orage (Hiro Mashima), first serialized in "Monthly Shōnen Rival," a Japanese magazine that was published between 2008 and 2014. The story, which revolves around Shiki's mission to track monsters of myth and legend to the far ends of the Earth with a team of fellow Hunters, has since been collected in four trade volumes.
Christine Bian
Bian cites dark fantasy and video game artist Paul Richards as one of her influences. You can find his work in Substrata, a collaborative book created by 80 different video game artists "without the constraint of committee design," a hypothetical shared world in which character, setting, and interface designers were urged to run with their wildest imaginings. The results are fantastical, magical, and as impossible as the Robeasts which plague Voltron as the team attempts to free the universe from the clutches of the vicious Galra Empire.
Joaquim Dos Santos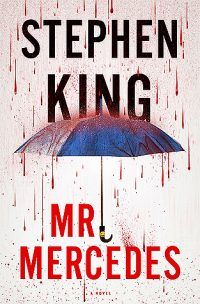 Dos Santos credits Stephen King for his propensity in throwing together disparate characters and "seeing what happens." He also explained that his enjoyment of the famed horror author's oeuvre influences his inclusion of a tragic element in his stories and also his (frankly amazing) ability to balance epic plot points and individual stories to create extraordinary characters to whom viewers can not only relate but in whom they want to invest.
Josh Keaton
Keaton returns to his old favorites for inspiration and preparation: Spider-Man and Green Lantern. The voice actor finds the former helps him frame his characters as an everyman who, by virtue of circumstance, becomes extraordinary, yet still remains the person he was before. Parker's double life, the fact that for him to discuss it would put everyone he loves in danger, that he suffers from PTSD but manages to continue with his mission and with his life, helps Keaton get inside the head of a brave, heroic, intense, troubled Shiro, Shiro the human, who has been the prisoner of a despotic regime, forced to fight as a gladiator, scarred physically and emotionally, but who is still a good man who cares intensely about his found family and, indeed, every individual enslaved by the Galra. Green Lantern, Keaton continued, is his model for the military bearing of ace pilot and mission commander Takeshi Shirogane, the strategic thinker and decision maker who can't always do what he would like, but always does what is necessary.
Season 5 of Voltron dropped on Netflix March 2nd and season 6 is slated for June of this year, so you have plenty of time to catch up. And if you want more once you've binged the series thus far, Lion Forge Comics released the second TBP of their Voltron: Legendary Defender tie-in (Pilgrimage) on February 13th. It's a delightful book I read with and to my kids, and I recommend it highly for fans of both the original and new show. I am eagerly awaiting an announcement of the next arc.