This content contains affiliate links. When you buy through these links, we may earn an affiliate commission.
Is there such a thing as reading too much?
Well, yes.
And trust me, facing this fact isn't fun.
Last January, after an exhilarating four-hour journey through Ready Player One, I had a revelation that pleasure reading is infinitely more gratifying than marathoning shows on Netflix. I decided to commit to the 2018 Goodreads Reading Challenge and to set my initial goal at 50 books.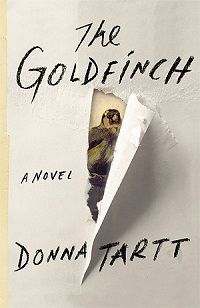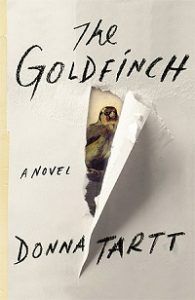 At the end of January, I had dived through ten books, so I thought that reading 100 by the end of the year was feasible. I eventually raised this goal to 150, and by December, I had read 148 books—some long (like The Goldfinch), some short—but all immensely fulfilling.
As I consumed novels with a voracious appetite, I kept myself sated with the thought that at the end of the year I would be a brand new person, sparkling with literacy and overflowing with knowledge. But on December 31st, as I scrolled through the long list of books I had devoured that year, I realized that I couldn't formulate a single sentence about how the majority of them had impacted me.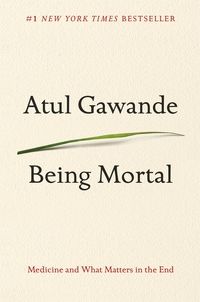 For example, one of the books I read, Being Mortal by Atul Gawande, expanded my conception of mortality and introduced me to ideas I definitely wouldn't have encountered elsewhere. It's an incredible—and essential—book, but since my ability to reflect on it was undermined by the swift consumption of my next read, I no longer have anything substantial to say about it.
Reading a book, feeling the momentary satisfaction of having your worldview shift, and then promptly forgetting about what you had learned is much, much worse than not reading at all. I realize this when I consider how I crammed my every spare minute with audiobooks; from the minute I woke up to the minute I fell asleep, I would have Audible blaring through my headphones. I consumed the tome Thinking, Fast and Slow in this fashion, which is likely why I have only a vague recollection of the concepts discussed within it. It's tragic…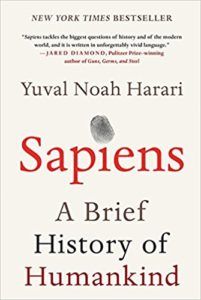 But overwhelming yourself with an endless stream of information is the same as washing away the rich history you learn in a novel like Sapiens: A Brief History of Humankind with a thorough perusal of a trashy magazine. If you think about it, there are a lot of "empty seconds" in your day that you could easily fill with books. In contrast with last year me's perception of such seconds, however, they are not a waste. In fact, they are essential for both reflection and recovery.
I've learned my lesson. Now, I'm listening to audiobooks considerably less, although I still struggle with the thought that I'm "wasting time" if I don't have Audible open. Even so, racing through books and riding the fulfillment of finally being literate (!!) is not the way to go.
My 2019 Goodreads Reading Challenge goal is still quite high, but I fully intend to reflect on each of the books I consume (and have started a book blog dedicated to this purpose)! I'm excited to see how my experience changes this year.
I implore you, don't keep raising your Goodreads goals to exorbitant levels, even if you're confident you can do that much better. There's a difference between motivators and goals that drive you to crazy lengths. And while that seems obvious in hindsight, my gratification at reading so much last year certainly blinded me to that reality.
So…Happy reading (but not too much)!