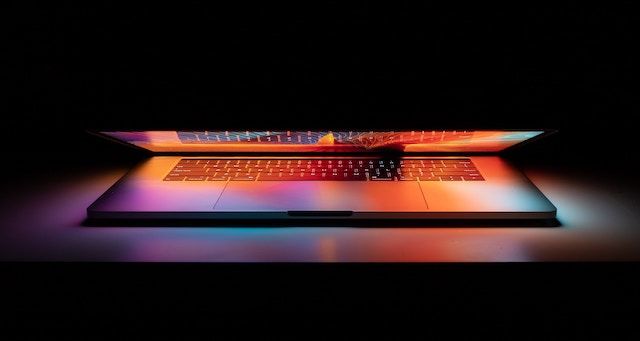 Lists
An Ode to the Technology That Enriches My Reading Life
This post about reading technology is sponsored by The Hive by Barry Lyga and Morgan Baden from KCP Loft.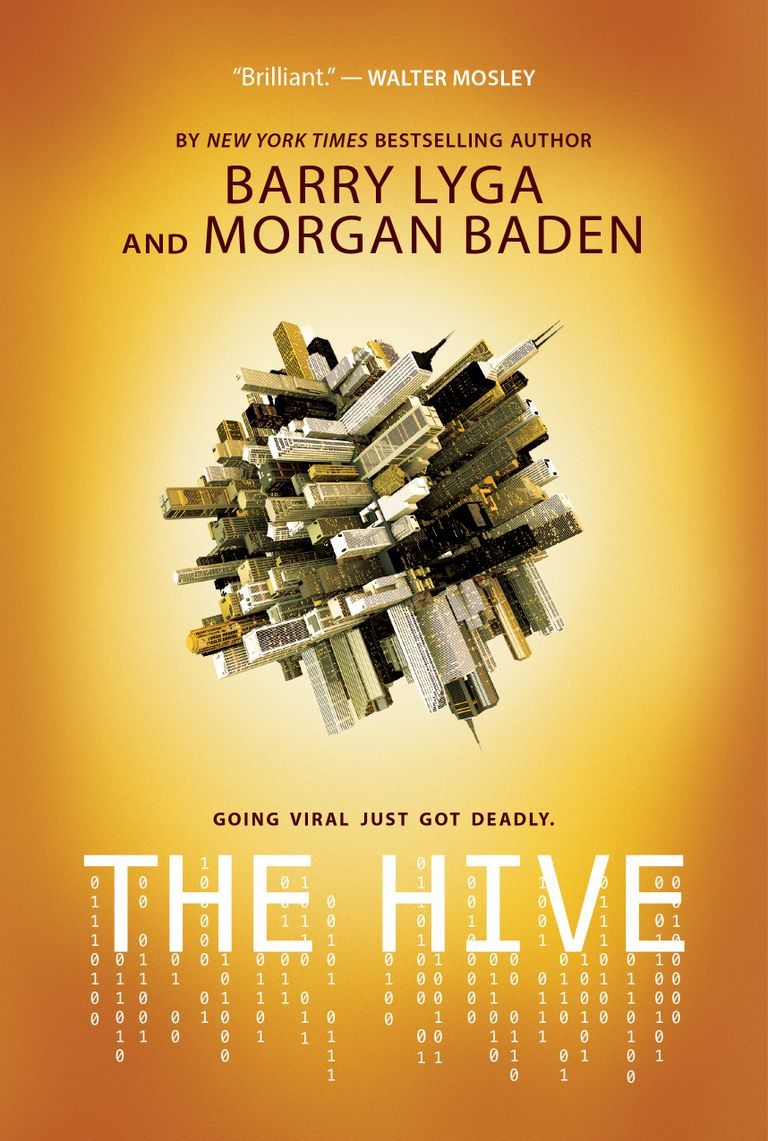 New York Times bestselling authors Barry Lyga and Morgan Baden have teamed up for the first time to create a novel that's gripping, terrifying and more relevant every day. The Hive follows seventeen-year-old Cassie, who, after being "condemned" on social media, is on the run from a deadly state-sanctioned mob seeking to exact IRL punishment. Aided by a shadowy underground network, Cassie becomes an unlikely heroine, as her search for the truth makes her a threat to the entire unjust system. The Hive is a breathless race through the day after tomorrow, where online and real life are blurred beyond recognition, and social media casts ever-darker shadows.
---
It's a wonderful time to be a reader! Technology has made it easier than ever to access books and plug into a community of readers, no matter your preferred reading format and styles. Thanks to all of the wonderful technology available to and catered to readers, I read more books than ever, and I've never been happier. This is an ode to all of the wonderful reading and reading adjacent tech I use to make my life as book and story filled as possible!
Digital Audiobooks and Audiobook Apps
Open up my iPhone and you will find a folder labeled "Books" that contains no fewer than six audiobook apps. Overkill? Not even a little bit. I am a relatively recent adoptee to audiobooks, but the second I discovered that I could get through the menial tasks that I put off on a daily basis (hello, laundry and dishes) with the joy of audiobooks, I went from dragging my feet to eagerly diving into folding towels, as long as I have an audiobook playing. The idea of juggling multiple CDs and the cost (audiobooks aren't cheap to produce) used to put me off, but thanks to digital audiobooks and easier access, more and more books are available, and at pretty reasonable prices. Plus, audiobook apps have features like bookmarking, sleep timers, and speed adjustment so that you can really customize your listening experience.
Audible is the biggest company in the game, offering subscription services starting at $14.95 per month, but I am a Libro.fm evangelist—they offer the same sort of subscription at the same price, with nearly the same selection, only sales benefit indie bookstores! Plus, they don't take your credits away when you cancel and they give you access to more sale audiobooks than Audible. I also have the Volumes app, which is all Penguin Random House titles, the iBooks app (yes, they have audiobooks!), plus my library apps. Which leads me to…
My Library's Online Services and Platform
If you haven't checked out your library's digital services lately, do yourself and your wallet a favor and get thee online! Not only does my library offer two amazing apps/services for audiobooks, they also offer ebooks and great customer service online that cuts down on my need to linger at the circulation desk. My library has RBDigital and the Libby app from Overdrive, which both save me a TON of money each year because I borrow more than half of my audiobooks from the library. Yes, sometimes there are long waitlists, but the cool thing about my library is that I know they set their Overdrive system to automatically buy more copies of a book if a certain number of people put it on hold. So I usually place my hold and am pleasantly surprised when the book is automatically checked out to me way sooner than expected.

Even if you're not a digital or audiobook reader, libraries have really upped their game when it comes to tools to manage your library account online. My library card gets me a free account on the library's online catalog website, where I can check my due dates, renew materials online, place reserves, bookmark titles I want to remember in the future, and view my entire checkout history. Plus, the website will tell me how much money I've saved each year by checking out books instead of purchasing them! Since managing your library holds list can be a part-time job, my favorite feature is the "defer reserves" setting—if you are running behind on your reading, you can temporarily defer your reserve without losing your place in line! All you have to do it turn on the setting and let your library know how long you want to defer. You can do this in Overdrive, too!
Bluetooth Speakers and Headphones
Speaking of audiobooks, they're only useful if I can actually listen to them when it's convenient to my life and schedule. This is why I would like to hug the person who invented bluetooth technology. I made the switch to bluetooth headphones and I love how easy it is to connect them to my phone and listen to audiobooks while moving around from room to room, doing chores or crafts. I also recently invested in a tiny but powerful bluetooth speaker for playing audiobooks when it's not useful or possible to be wearing headphones (e.g. showering or exercising), so that I can listen all the time. I'm also fortunate enough that my Prius has bluetooth connectivity so that all I have to do is start my car and push a button, and my audiobook automatically start playing. The elimination of cords makes it absurdly easy to get in more audiobook time in my life, and when you take away setup time or barriers, you can read even more!
Google Sheets
I know a lot of people love using Goodreads or other reading apps to track their reading lives, but can I just say that I am forever grateful to Google Sheets for existing so that I can use a spreadsheet to track my yearly reading? Apps are awesome, but because I track my reading for personal enjoyment and for work, I want something that is a bit more customizable and a lot more flexible than any app on the market, and a spreadsheet does the trick. Google Sheets is perfect because I can access it on my Mac, my iPhone, or any device connected to the Internet. Since it's stored on the cloud, I'll never lose it—which is a huge comfort as I lost my physical reading log in a house fire a couple of years ago, and I'm still mourning that loss. What's even cooler is that my reading spreadsheet has a lot of computing power, letting me see real-time stats on how many books I've read, how many books I've read by authors of color vs white authors, genre distribution, and more! I've even set it up so that the results appear in handy charts!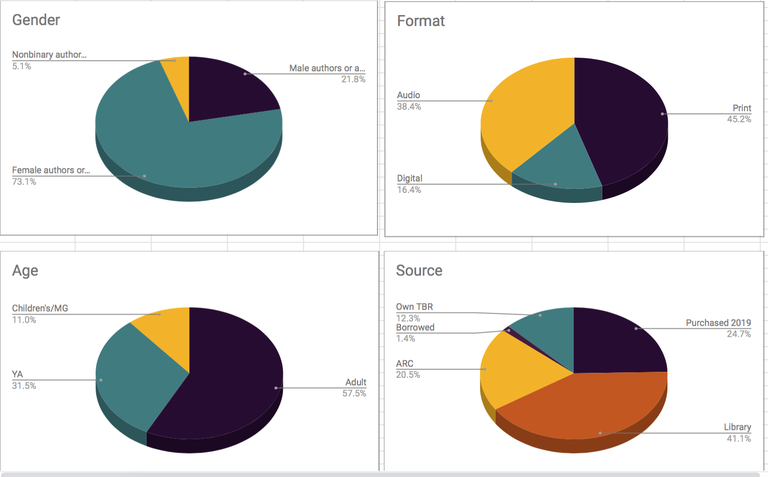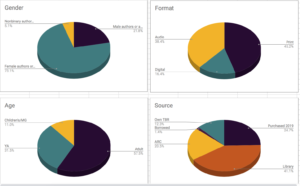 Instagram
I know Instagram wasn't created for books, but where would I be without #Bookstagram? Instagram is probably my number one place for recommendations outside of Book Riot, and I love that there are millions of people on the platform who take gorgeous pictures of books and then share them with the world so that we can all nerd out together. It makes me very, very happy.
What technology and technological advances make your reading life a happier one? Let us know on social media!