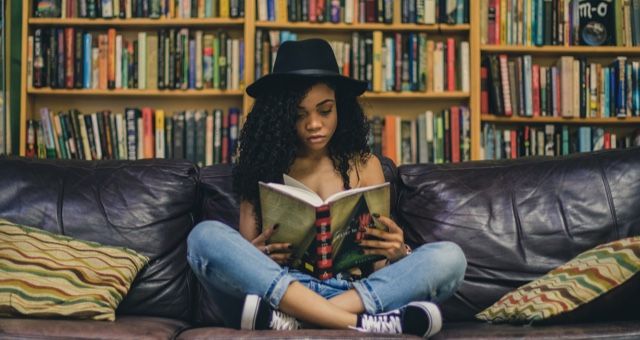 How To
5 Reasons to Participate in The Reading Rush!
I am a loyal Dewey's 24 Readathoner, but it's far from the only readathon out there! One that's been competing for my attention for years is the Reading Rush (formerly BookTubeAThon). It started in 2013 (!!) and has only grown since then. Why participate in a week-long readathon?
1) The Videos and Instagram Pictures!
Because The Reading Rush started on BookTube, it has the biggest following there. That means that there are so many videos and instagram posts about it! There are TBR videos, vlogs, and wrap-ups to keep you entertained, but there are also video challenges and Instagram challenges throughout. The official Reading Rush channel has a bunch of different hosts to keep the festivities going throughout the week, and the same thing is happening on the Instagram page. So whenever you need a break, or if you just need some reading encouragement, check out the bookish eye candy happening on Youtube and Instagram.
2) Complete Challenges and Earn Badges!
One thing that's been a constant of The Reading Rush is the challenges. Every year, they select seven (optional) challenges for readathoners to participate in. This year, it's:
Read a book with purple on the cover
Read a book in the same spot the entire time
Read a book you meant to read last year
Read an author's first book
Read a book with a non-human main character
Read a book with five or more words in the title
Read and watch a book to movie adaptation
Along with the new branding, The Reading Rush has a snazzy new website. This means that you can earn badges for each challenge you complete! There are also some stretch goals, like "Read seven books" and "Read over 1000 pages," or participation badges like "Made a Reading Rush BookTube video."
3) Be Part of a Bookish Community!
Every year, thousands of people participate in The Reading Rush. It's a celebration of reading that stretches over a ton of platforms, including the website, Twitter, YouTube, and Instagram. Their website includes forums, where you can discuss your progress and trade recommendations. One aspect that's always popular is the Twitter sprints, where everyone marks a 15 minute period or so to read as much as possible. Sprinkled in are mini-challenges, and the hosts keep everyone pumped to keep reading. This year, they are also introducing IRL read-ins, where people organize in-person reading parties.
4) The International Giveaways!
Both The Reading Rush hosts are Canadian, so it shouldn't come as a surprise that the whole event is international. That means that every single giveaway is available internationally! Many of the YouTube and Instagram challenges come with prizes, so that might inspire you to put down your book long enough to participate!
5) Do You Really Need a Reason?
And finally, do you really need a reason to read as much as you can for a week? The Reading Rush comes with snazzy badges and community and giveaways, but when it comes down to it, people participate because they love books and reading! Like Dewey's readathon, this is a great opportunity to shove everything to the side and centre books in your life for a week. And like any readathon, it is what you make of it. It's not competitive, and there's no expectation that you will earn every badge or participate in all the activities. Every year previous to this one, there's been a challenge to complete 7 books, and I don't think the hosts ever completed that themselves. So make it your own, and don't stress out about not being able to do "enough." It's a party, not homework!