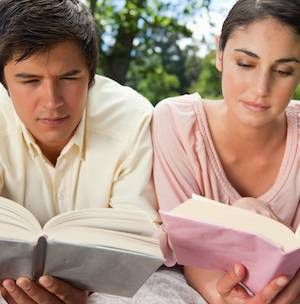 Lists
Read Your Way to Closer Relationships: A Friends 'n Family Summer TBR
This content contains affiliate links. When you buy through these links, we may earn an affiliate commission.
With summer hitting its stride, you might still be searching for a hot-weather reading strategy. Some people like to go the way of their school days and fill the long days with classics, while some take the easy breezy approach with lighter genres. Some don't have any strategy at all, and continue on their normal reading tracks.
I've always taken an approach that's kind of a combination of all three. I like to have some kind of an idea of what I'm going to throw into my beach bag, but I like to mix it up with classics and lighter stuff – a little balance depending on my mood.
This summer, I thought I'd try something new.
In my head, there's a book associated with each member of my family and friends. It may not be their favorite book (in some cases, it is) but for one reason or another, one particular book sticks with me.
Here's my list:
What books would you read to get to know your family and friends better?