This content contains affiliate links. When you buy through these links, we may earn an affiliate commission.
Rebekah Weatherspoon's novels are such a gift to the romance novel community. I feel like she can do it all. From sweet, lighter romcoms to deeply emotional erotic romance, I've loved every single Rebekah Weatherspoon romance I've picked up. I found out about Rebekah Weatherspoon on my first visit to The Ripped Bodice, a romance-only bookstore in Los Angeles. And I haven't stopped reading her romances since! Her books exemplify diversity in many ways, with many different characters who are Black, plus-sized, disabled, dealing with trauma, queer, and/or into kink. She also created the website Women of Color in Romance as a trans inclusive place to support and promote women of color in romance fiction.
Rebekah Weatherspoon is a hybrid author who has both self-published and traditionally published romance novels and novellas. She's written over 20 romances, so it can be hard to know where to jump in if you are interested in reading one of her books. I've collected three of my favorites, all of which I think would be amazing entry points into her writing. However, be warned…once you finish a Rebekah Weatherspoon romance novel, it will be hard not to immediately read your way through her backlist.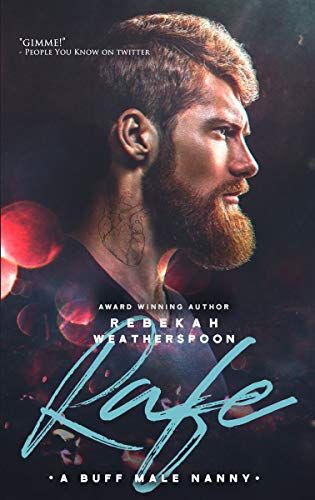 First up, read this delightfully-titled romance about a surgeon who is a single mother, and the man who takes care of her twin daughters. When Dr. Sloan Copeland's nanny leaves without warning, she's in desperate need of someone to watch her kids. She finds an amazing caregiver in Rafe, who is an experienced nanny even if he doesn't look the part. But she also finds a sexual attraction that she's never experienced before. Rafe is an amazing hero who is hyper-masculine but without any toxic traits. This books is as fun and fluffy as the title suggests, but with some serious discussions about power dynamics and some interference from Sloane's emotionally abusive ex-husband. Both Sloan and Rafe are good people who are good for each other. They both just have complicated lives they need to figure out before they can reach their happy ending.
Think that a romance novel can't get more fun than a buff, male nanny? Next, read the first book in Weatherspoon's Cowboys of California series, which remixes western romances with fairytale retellings. In this Sleeping Beauty remix, Evie is a celebrity chef who has to leave NYC for her childhood home on California ranch after a traumatic brain injury leaves her with amnesia. Zach is Evie's childhood love who's determined to create a second chance for them. Evie feels a romantic pull towards Zach, but doesn't remember their tumultuous history. How their relationship will survive when she recovers her memories is the question that hangs over this suspenseful romance.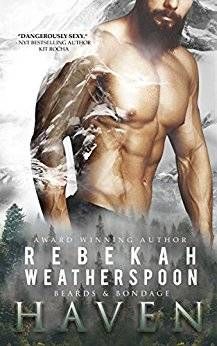 Now that you've read two lighter romances, here is a BDSM romance novel that will emotionally break you. Claudia runs away from violent attackers on a camping trip, straight to a remote cabin in the woods. Shepherd, a reclusive nature photographer, saves her and takes her to the hospital. He doesn't expect her to show up on his doorstep again months later. Both are struggling with lingering effects from the traumatic night they met. But both feel drawn to each other. Shepherd has sworn off relationships since his ex-girlfriend kink shamed him for his BDSM desires. But he agrees to spend one week with Claudia, where they can open up to each other and explore their fantasies. Sex doesn't fix their problems, but both begin to process their grief and guilt through the relationship. Can they have a happy ending? This is a romance novel, so I'm guessing you know the answer…but be warned you are going to have to shed some tears as a reader before you get there.
These are just three of the many amazing choices among Rebekah Weatherspoon's romances. I also often recommend her novella Treasure and I'm really excited to read her upcoming, debut YA romance Her Good Side, coming out May 30. Whatever Rebekah Weatherspoon romance you begin with, I hope you love her love stories as much as I do.