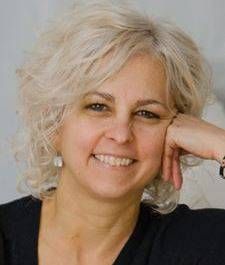 This content contains affiliate links. When you buy through these links, we may earn an affiliate commission.
In libraries and elementary schools across the country, Kate DiCamillo is kind of a big deal. She's a two-time Newbery Award winning author, having won in 2004 for The Tale of Despereaux: Being the Story of a Mouse, a Princess, Some Soup and a Spool of Thread and in 2014 for Flora & Ulysses: The Illuminated Adventures. She was a National Book Award Finalist for The Tiger Rising and the 2014-2015 National Ambassador for Young People's Literature. And just to pile on, and her middle-grade and early chapter books have ended up on bestseller lists regularly.
Because of her unique range, "Kate DiCamillo" is also the easiest two-word answer to any parent, teacher, child, or adult looking for an engaging and smart book. Need a story about dealing with parental abandonment? Kate DiCamillo. Looking for a book about the transformative power of love? Kate DiCamillo. Something that would appeal to a lover of superheroes, animals, or superhero animals? Kate DiCamillo. Dreams? Heartbreak? Pigs who love toast? You get the idea.
But where to start? Allow me to make some suggestions.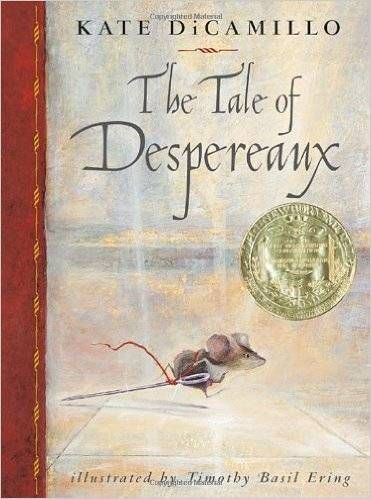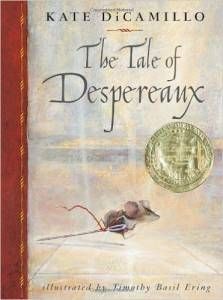 My mother, a fifth grade teacher with a complete Newbery collection, introduced me to The Tale of Despereaux over a decade ago.
"It's about a mouse who falls in love with a princess," she told me.
"A mouse princess?" I asked.
"No," she replied with gravity. "A human princess."
Like the faithless daughter I am, I chuckled at my mother's passionate endorsement of a mouse/human love story. Like the wise parent and booklover my mother has always been, she was right. The Tale of Despereaux is worth a serious conversation.
The story of a mouse, a princess, a rat, and a serving girl, it's an engaging fairytale, bleak and hopeful by turn. What sets it apart, though, is the way DiCamillo makes use of her most important skill – her ability to tell a story. There is a difference between an author and a storyteller, and Kate DiCamillo is both. She makes deliberate decisions regarding everything from point of view to chapter length to story structure. Never does her narrative intentionality pay off so enjoyably as in Despereaux, wherein the narrator engages directly with the reader, breaking the literary fourth wall to offer lessons, commentary, and questions for consideration. As a result, the narrator becomes perhaps the story's most important character.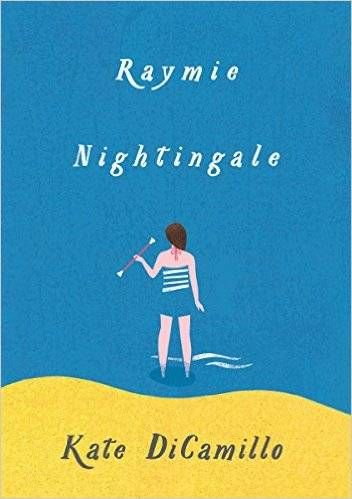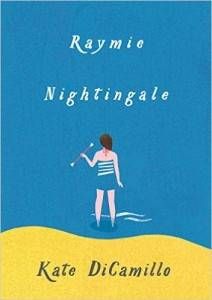 With her most recent book, Raymie Nightingale, DiCamillo takes a small step in the direction of Young Adult fiction. Set in Florida in the 1970s, Raymie's father has recently run away with a dental hygienist. While pursuing her plan to get him back, Raymie encounters a couple of would-be friends whose circumstances might be even more dire than her own. The story feels like a world-weary, slightly jaded cousin of DiCamillo's also excellent debut novel, Because of Winn-Dixie.
Raymie Nightingale also explores another common theme in DiCamillo's books –absentee parents and the sometimes underwhelming parents who stick around. Raymie is on the precipice of one of life's most important and jarring discoveries: her parents are not "other." They are simply adults, and they are flawed.
DiCamillo never tries to shield her readers from darkness, melancholy, or heartbreak, but she generally shepherds her characters to a happy (if imperfect) ever after. Raymie Nightingale is less whimsical. The three 10-year-olds at the center have been divested of many of their childish notions, and in the weeks over which the book takes place, Raymie in particular is forced to deal with the realities of life and problems that have no great solutions. The starker reality of Raymie Nightingale brings a unique gravity to its still generally optimistic conclusion.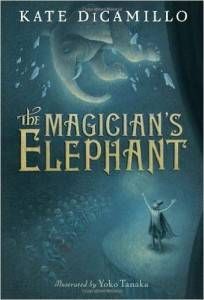 To get a sense for DiCamillo's range, follow Raymie Nightingale with one of DiCamillo's lesser-known works: The Magician's Elephant. The book tells of a magic trick with wide-ranging consequences, and it feels like a folktale, from the setting in an imaginary town over 100 years ago to the gorgeous, dreamy illustrations by Yoko Tanaka. The way it entwines the grim truth of loss and struggle with hope and wry humor is reminiscent of Roald Dahl at his most charming. Dreams and possibilities are central themes in The Magician's Elephant, and the book would run the risk of being inaccessible if it wasn't anchored by DiCamillo's distinctive characters.
Those characters are a particularly pitiful lot, from the imprisoned elephant to the orphaned children to the magician who only wanted to do something extraordinary. But one of the great pleasures of the books is watching the characters circle each other in their own story orbits while building to a collision in the climax DiCamillo has carefully constructed.
But of course, DiCamillo carefully constructs each piece of all of her stories. It's what makes her an exceptional storyteller, as you'll soon know firsthand.