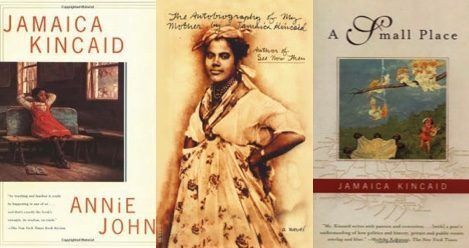 This content contains affiliate links. When you buy through these links, we may earn an affiliate commission.
Jamaica Kincaid is one of the most acclaimed modern Caribbean authors. When still a teenager, she was sent from her home country Antigua by her mother to become a nanny in New York City, where she eventually wrote for publications like The Village Voice and Ingenue. She soon landed a job as a staff writer for The New Yorker, contributing both columns and short fiction. Novels, nonfiction books, and a memoir followed in the coming decades, and these works earned Kincaid numerous awards, including the Anisfield-Wolf Book Award and Lanaan Literary Award for fiction, as well as nominations from the National Book Critics Circle and the PEN/Faulkner Foundation.
Here, presented the day of Kincaid's 70th birthday, is a suggested reading order of some of her major books.
Start with the Novels and Memoir
Readers new to Kincaid would do best to start with Annie John, her debut novel. From ages 10 to 17, the title character falls in love, rebels in school, and experiences a drastic change in her relationship with her mother. This is familiar territory if you've read enough coming-of-age stories (Funny enough, Annie's general restlessness reminded me of Larry McMurtry's debut Horseman, Pass By, about a daydreamy teenager itching to leave his family's North Texas ranch), but the book will strike a chord with any reader who's ever had a desire to radically change their life and surroundings.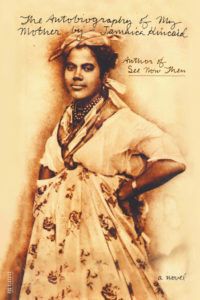 The one-two punch of The Autobiography of My Mother and My Brother, published in 1996 and 1997, respectively, represents the apex of Kincaid's career. Interestingly, the books are near stylistic opposites. Mother, told in the voice of a woman resembling Kincaid's mother, is a novel that strikes a balance between narrative drive and the intoxicating style of Kincaid's early stories. The story barrels ahead at a pace I haven't seen in any of her books before or since, and the prose, punctuated by repetitions indicating the narrator is constantly second-guessing herself, is classic Kincaid. This is her best book.
My Brother is pure, raw memoir, a stream of painful memories charting the final chapter of Kincaid's brother Devon's life before his death from AIDS at age 35. I won't go into details; just know that the book is not for the faint of heart. The Autobiography of My Mother is Kincaid at her most refined, while My Brother is a torrent of sadness and confusion with no resolution in sight.
Move on to Short Stories and a Long Essay
Kincaid's most famous work is A Small Place, an extended essay that sees her grappling with her attitude toward her home country, the Caribbean island Antigua. As both critics and casual readers have pointed out, Kincaid's feelings aren't set in stone or even immediately clear, and this is no doubt the intention. From what I read, Kincaid has affection for the country's people but fears that years of British colonial influence have inflicted damage that cannot be undone. Sprinkled throughout are spot-on observations, most memorably about why natives dislike tourists. If general readership and critical analysis is any indication, A Small Place may end up being Kincaid's most lasting book.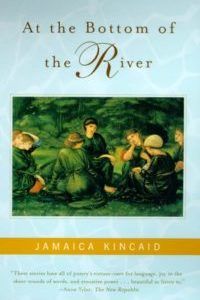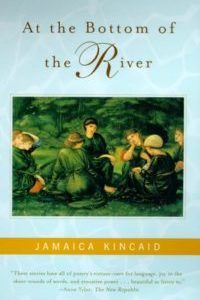 At the Bottom of the River, Kincaid's debut, is the book of hers that lingers with me the most. It's a short story collection, at least in that it's a collection of self-contained, brief jottings bound together between a front and back cover. Basically, there isn't much in the way of plot here, and apart from the opener, "Girl," a much-anthologized three-page monologue by a mother to her daughter, none of the stories stand out, but reading them all in one sitting (The book is only 82 pages) will put you under the spell I think Kincaid intended to cast. The book is all simmering atmosphere, one cloistered, cramped sentence after another, with a moment of clarity coming at the very end.
For Those Curious About Kincaid's Beginnings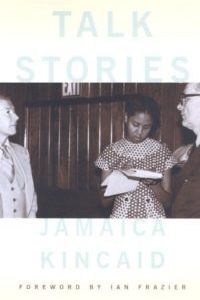 Talk Stories is a collection of Kincaid's "Talk of the Town" columns written for The New Yorker in the late '70s and early '80s. The book is a mixed bag, and being composed of over 70 individual pieces, there are plenty of both hits and misses. On one page, you feel like you're reading one of the hidden gems of Kincaid's career. On another page, you get dated, esoteric reportage. Nevertheless, the book will interest regular New Yorker readers or Kincaid fans curious about her early writing.