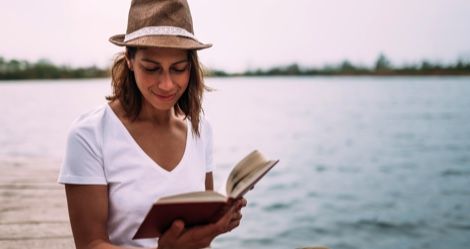 This content contains affiliate links. When you buy through these links, we may earn an affiliate commission.
Eva Ibbotson is one of those authors whose style is so distinct that I could never mistake a piece of her writing for anyone else's work. Whether reading one of her charming, curious children's stories or one of her music box-esque romances, Ibbotson's voice is wholly unique. Though she was 50 before she published her first book, in her 35-year career Ibbotson wrote some 17 children's books, as well as six romances and a collection of short stories.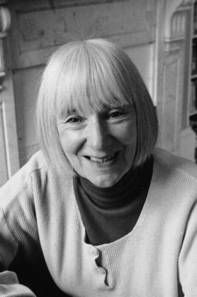 Ibbotson, who sadly passed away in 2010, was born in Vienna in 1925. When she was 8, she and her father left Vienna for Scotland when the Nazi party came to power, but it's clear that her early years in Vienna had a profound effect on Ibbotson's imagination. Vienna, and the breathtaking beauty of the Austrian countryside, feature prominently in many of her novels. In particular her romances, three of which take place at least in part in Vienna, with a fourth set in the country.
Despite the adoration of those who have had the good luck to come across her work, Ibbotson doesn't get much word of mouth these days. So I've made it my mission to introduce her to as many new readers as I possibly can. Right now many of her novels are still available either in print or ebook form, but I would hate to see a day where they've been forgotten completely and left to go out of print.
If you're an Ibbotson fan, I hope this reading pathway will be a trip down memory lane, and if you're new to her work then hopefully this guide will give you a place (and a desire) to begin!
Along with The Secret of Platform 13, Which Witch? is one of Ibbotson's better known children's books. It's also the perfect example of the whimsical yet delightfully dark style she used for her younger readers. Which Witch? tells the story of Arriman the Awful, a handsome wizard who decides to hold a contest to choose his wife. His wife must be the darkest, wickedest enchantress in all the land—and unfortunately for Belladonna, that's exactly what she is not. No matter how hard she tries, her magic keeps coming out light and good, and that will never win her Arriman's hand. What's a witch to do?
Which Witch? is the sort of book that, though written for children, will enchant adults as well. It's witty, fantastical, and just the right amount of macabre in the way that all the best children's books should be. If you like it make sure to check out Ibbotson's other children's books, like The Star of Kazan!
This was my first ever Ibbotson book. I started with her romances (originally published for adults, then repackaged for young adults in the early 2000s), and then graduated backwards to her children's books. If you're a fan of YA romance, adult romance novels, or both, you definitely need to give Ibbotson's romances a chance. They're lyrical and dreamy, like a fairy tale. She has a meandering style that you just have to go with, because you never know what lovely little tidbit she's going to reveal. A Countess Below Stairs is the story of Anna, a young Russian aristocrat whose family fled the revolution and came to Britain. Robbed along the way, they were left penniless and Anna finds herself a job in the house of Rupert, Earl of Westerholme. Also known as the sweetest, gentlest, most honorable of men. The beta romance hero of your dreams.
I've been reading romance novels since I was 11 years old, but Ibboston's remain some of the most romantic I've ever read. If you enjoy A Countess Below Stairs, make sure to check out her other romances. I particularly recommend A Company of Swans, which is about a young ballet dancer, and is a gorgeous book with a very smoldery hero. As well as The Morning Gift, which is about a young Jewish woman and the handsome professor who marries her so that he can smuggle her out of Vienna when Hitler's forces invade.
If neither Which Witch? nor A Countess Below Stairs catches your fancy—or if you're intrigued but not yet ready to commit to one of Ibbotson's longer books—I highly recommend her collection of short stories. Containing 18 stories in total, A Glove Shop in Vienna and Other Stories is probably the best way to get acquainted with Ibbotson's quality of storytelling. Though more in the vein of her romances than her macabre children's stories, this collection presents a fabulous range of settings and stories.
It also showcases one of Ibboston's greatest talents: creating unforgettable characters who stick with you long after the last page is turned. Sometimes they're good people, sometimes they're humorous caricatures of humanity, sometimes they're villains of almost vaudevillian, mustache twirling proportions. These short stories are, at heart, profiles of Ibbotson's cast of curious characters.
***
So if you're looking for a new author to fall in love with, and love the fantastical and macabre or the deeply romantic (or both!), Ibbotson could be the author for you. And if you find yourself falling in love with her books, make sure you spread the word! Good stories should never be lost.