Reading Pathways is a regular Book Riot feature in which we suggest a three-book reading sequence for becoming acquainted with certain authors. Check out previous entries on Toni Morrison, Charles Dickens, John Steinbeck John Irving and David Foster Wallace.
If you have an author you'd like us to feature here, write us at community (at) bookriot (dot) com.
__________________________
I sometimes think of E.M. Forster as Henry James-lite, with a sense of humor. He has the same razor-sharp psychological eye but with fewer semi-colons. D.H. Lawrence called Forster "the last Englishman," by which I think he meant "the last author to write seriously about a time when ladies still wore itchy lace collars and carried parasols." His novels are all keenly observant and they all make a moral statement, so it can be difficult to know where to start. This is the order in which I recommend you digest them:
Start with A Room With a View. This was the third novel Forster published but the first one he started working on, and it's also the most light-hearted. It's a comedy of manners centered around a young woman named Lucy. The lady must choose between her wealthy, uptight, dry fiancé and a poor but sexy, big-hearted fellow she meets in Italy. It will introduce you to the Merchant-Ivory feel of the era, as well as Forster's slightly rebellious (for the time) themes.
Next is Howard's End. This is Forster's Statement on The Deterioration of the Traditional English Class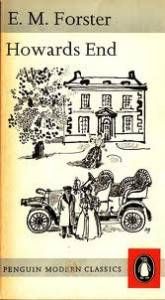 System and the Rise of the Intellectual (seriously, it's not subtle so the capitals are warranted). After reading A Room With a View you shouldn't be too distracted by the foibles of Edwardian English life, and you'll be used to Forster's startling insights into his characters' motivations. It's longer, darker and more sophisticated than the first selection, as well.
End with A Passage to India, which is widely considered Forster's masterpiece. It's his last novel, and the darkest. Here, Forster makes only secondary comments about middle-class English society while making a larger point about colonialism, the interaction between the East and the West, and the interconnectedness of humanity. Like the previous works, A Passage to India is heavy-handed on the Message and tightly crafted. Forster's psychological insights are strongest in this novel- though I don't suggest reading it in the summer. His descriptions of India's heat and dust made me miserable when I read it during August.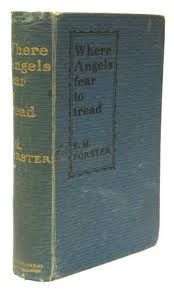 If you want more, you could go back to Where Angels Fear to Tread, his first published work. It's his weakest and the characters are completely unlikable (yes, all of them), so it can be a chore. Or try Maurice, a novel about the life of a gay man in early 19th century England, which was published after Forster's death. Forster himself was gay, but didn't publish the book himself because he knew he would experience persecution.
__________________________
Amanda Nelson is a freelance writer living in Richmond, VA. She blogs about (mostly) classic literature at Dead White Guys. Follow her on Twitter: @deadwhiteguys