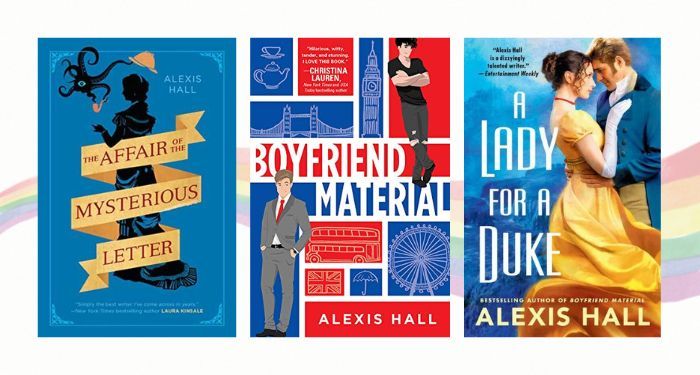 LGBTQ
Reading Pathways: Alexis Hall
This content contains affiliate links. When you buy through these links, we may earn an affiliate commission.
There are few authors working right now that are as prolific as Alexis Hall, best-selling author of urban fantasy, mystery, sci-fi, and romance. He has written over 30 books in the past 10 years alone, with many more books announced for the near future. Hall's work has been nominated for multiple LAMBDA awards, and many credit his books for bringing queer stories to mainstream audiences.
But who is Alexis Hall? Actually, he'd rather you not know. In fact, Alexis Hall is a pen name the author uses to separate his writing career from his day job. Yes, somehow Alexis Hall has a day job on top of writing four books in 2022 alone. But in general, the author is very secretive about his personal life.
"I'm personally a strong believer that an author's work should speak for itself," Halls says on his FAQ page. "While I would never discourage other authors from positioning themselves differently (as long as they don't use their platform to harm people), I actively don't want to centre myself in my own work."
Okay, so the books should speak for themselves. That's all well and good, but when an author has this many books, where do you even begin? If you're new to the world of Alexis Hall, here's your reading pathway. These books are just the beginning of what this author has to offer, but they're the essential must-reads.
---
If you've somehow managed to read all of Alexis Hall's back catalogue and are looking for the latest and greatest, you're in luck! Hall has two new novels out in 2023. Something Spectacular, the second book in the Something Fabulous series, came out this past April. And Mortal Follies, the first book in a new sapphic Regency romance/fantasy series, is out in June! Alexis Hall will not be stopped!
Looking for more recommended books from some of our favorite authors? Check out Book Riot's whole Reading Pathways series. Enjoy these deep dives into writers we love and their best books.