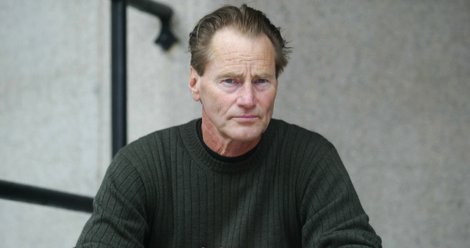 This content contains affiliate links. When you buy through these links, we may earn an affiliate commission.
Until I was in need of a summer school credit, and the only class that fit my schedule was a seminar on Sam Shepard, I had absolutely no idea that the man I remembered as Dolly Parton's husband in Steel Magnolias was also a writer. I had read one of his plays without realizing it, a really disturbing play about a long hidden family secret called Buried Child. It was dark and almost too realistic for my tastes, but, once I realized that it was his, I couldn't wait to see what else he had to offer.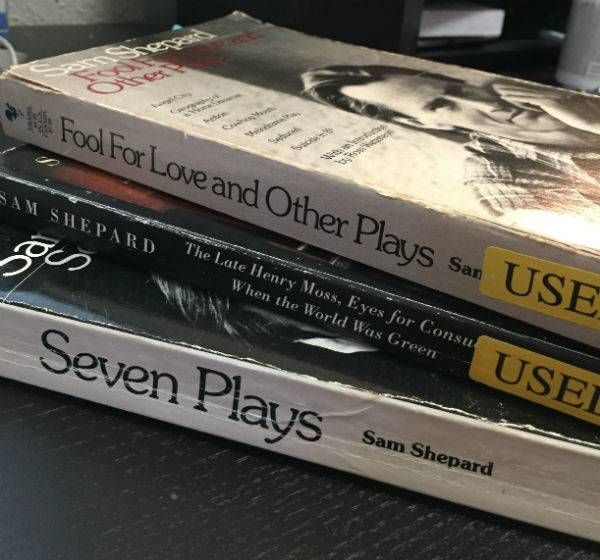 That summer, I discovered that Shepard was not just an actor who dabbled in writing the way that some do. He was a writer – a playwright – who happened to act. He could both create a world and inhabit it in a way that not a lot of other people could. He won a Pulitzer Prize for Buried Child. He was nominated for an Academy Award for his portrayal of Chuck Yeager in The Right Stuff. On more than one occasion he has been called the greatest American playwright, known for his achingly honest, if at times surreal, examinations of family, relationships, and their associated traumas.
I've been using the past tense because Shepard passed away on July 27, at age 73. If you are unfamiliar with his work as a playwright, here are three plays that will give you a good overview of his evolution as a writer. There are about 40 more that you'll have to tackle to fill in the gaps, plus a variety of short stories and a memoir or two.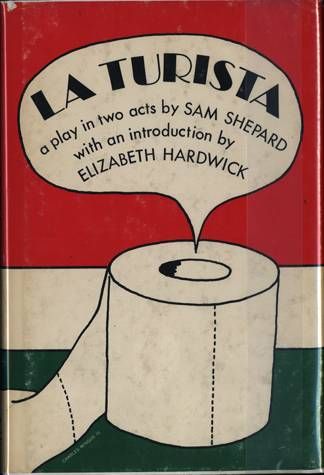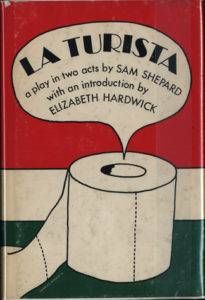 La Turista (1967)
There is nothing quite as touristy as a couple of Americans in Mexico, hiding in their brightly-colored hotel room, nursing a sunburn and staying as close to the toilet as they can when they are forced to share with someone else. The lead characters are named after cigarette brands (Salem and Kent), and the whole play is seen as a commentary on the Vietnam war. Shepard often uses Mexico, a country that he felt a deep connection to, as a backdrop in his plays. It allows him a comfortable setting for uncomfortable and, at times, heavily veiled, discussions of things that can't always be discussed out in the open. Not easily, anyway.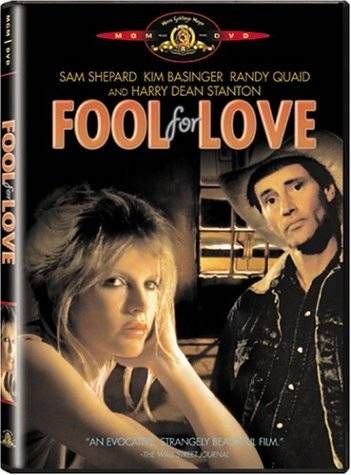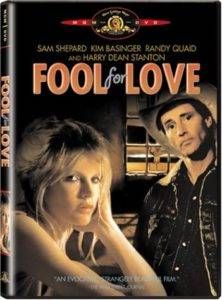 A Fool For Love (1984)
This play is often considered to be a part of quintet that includes the family-centered Curse of the Starving Class, Buried Child, and True West. He would add one more play, A Lie of the Mind, to the grouping a year later. Fool focuses on a pair of lovers who parted ways long ago. Eddie shows up and tries to convince Mae to come back with, to give things another shot. Mae has started a new life and doesn't want to go back to the way things were. There's a deep dark secret lurking beneath the surface, as one should expect from a Shepard play about family. The play was a finalist for the Pulitzer in Drama for 1984, and Shepard starred in (and wrote the script for) a film adaptation in 1985.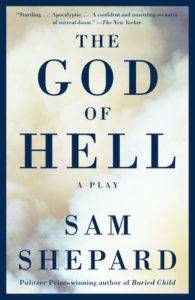 The God of Hell (2004)
In this play, Shepard turned back to politics. Many saw it as a response to the terrorist attacks of 9/11. The action focuses on a married couple, Frank and Emma, whose relatively peaceful, if somewhat mundane, life on their dairy farm is rudely interrupted by an overzealous government agent searching for someone. Haynes, an old friend of Frank, is currently hiding in their basement. The two men are tied together by something dangerous and disruptive, and Frank and Emma cannot escape their influence. It was relevant in 2004, and I'm sure it would reach a whole new audience now. I'd watch it.
Save