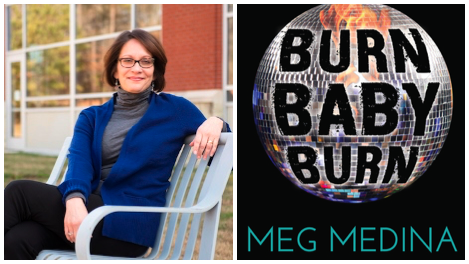 This content contains affiliate links. When you buy through these links, we may earn an affiliate commission.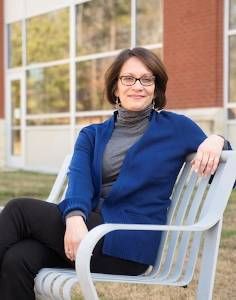 If Meg Medina's name isn't familiar to you, now is the time to make yourself familiar with it, especially if you're a fan of children's and young adult literature. Medina, who is Cuban-American, began her career in publishing books for young readers in 2008 and today, she's become a name that readers — adults and young alike — know as a solid, dependable storyteller. Her work has earned her recognition from CNN, where she was named one of 10 visionary women, and she's both won and been honored for her work with a Pura Belpré Award (a top honor for a Latino/a writer who writes about the Latino/a experience for young readers).
Medina's most well-known title, Yaqui Delgado Wants to Kick Your Ass, won the Pura Belpré in 2014, though it is likely most familiar to readers as the book which has been challenged from libraries due to its title. The book led to a disinvitation from a school visit for Medina, as well. Her response, as well as her explanation of why the title matters, are eloquently discussed on her blog.
So where to begin if you want a taste of Medina's writing? As much as it feels too easy to say that her books are worth reading in (roughly) publication order, it's impressive to see how her writing has grown, how her storytelling has evolved, and how her stories fill a wide hole in the world of children's and young adult fiction. These are stories about Latina characters, in contemporary landscapes as well as historical and fantastical ones, which resonate with readers who both desire seeing themselves in books, as well as those who are eager to read stories of those living in the world around them.
The Girl Who Could Silence the Wind is set in a small Mexican town and follows the story of 16-year-old Sonia. She was born during one of the worst storms her town had seen, and immediately upon her arrival, things cleared up; the community believed she was a girl of unbelievable magic and power because of this. Of course, for Sonia, bearing the weight of her community expectations as a healer is tough — she doesn't believe she's any more special than anyone else in town. This becomes even clearer to her when her beloved brother disappears at the same time she decides to take a job in the capital city. Her brother had told her that making a run for the border in order to secure a better paying job had been a plan of his. When he goes missing, Sonia fears for the worst. Can she use the magic some believe she was born with to bring him back? Or does she need to find another way to explain what she fears may have happened and find a solution that brings her brother back home alive? This story weaves in a bit of magic, though it reads far more like a realistic novel about immigration and the challenges of impoverishment than it does a novel that might be described as magical realism. Sonia is a well-developed and interesting teen girl carrying not only massive expectations from her community and her family, but also working through the challenges of being a teen girl and figuring out who to trust, who she has romantic feelings for, and how she wants to create a life all her own.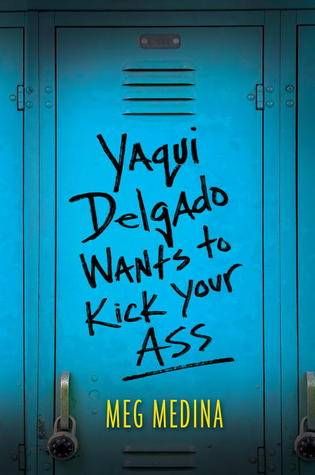 Yaqui Delgado Wants to Kick Your Ass explores, as the title might suggest, bullying. But this isn't a "problem novel" or book that reads like an after school special about the reasons why bullying is bad — we all know that. Instead, this starts a bit more ominously. When Piddy moves to a new school, she learns a girl named Yaqui Delgado wants to kick her ass. Why? It's never clear. There are rumors that maybe Piddy's walking with too much sass at school or that she wants to get with Yaqui's boyfriend. But the rumors don't matter much when Yaqui acts on her threat, someone records the fight, and everyone's seen Piddy get her ass kicked (half naked, which was even more humiliating). In addition to being an exploration of bullying, Medina explores family in this story, as Piddy discovers the truth of who her father was. She's also grieving the loss of her best friend — when she moved, her friend and her drifted apart, even though they didn't live too far from one another. Where The Girl Who Could Silence the Wind was a very rural story, Medina takes us to an urban American setting in Yaqui, and it's interesting to see how the groundwork in her first YA novel sets up the story here.
Burn Baby Burn is Medina's most recent novel, this time set in 1977, one of the most notorious in New York City history. It's the summer of fires, of burning, and the summer when the infamous serial killer dubbed the Son of Sam is on the loose. Nora, who is Latina, is not only trying to feel safe this summer, but she's grappling with the challenge of having an older brother who is getting himself in trouble — and denying it left and right. Their mother doesn't seem to care about what Hector is up to, but when he becomes involved in criminal mischief in a way she can't deny anymore, things fall harder upon Nora since she didn't speak up about it when she had the chance. Nora's best friend is a white girl, and together, the two of them discuss and explore topics and issues relating to feminism in a really thoughtful, complex manner that rings true to their age, as well as true to the time period. The story is rich in setting, in character development, and in exploring the ever-complex and ever-changing landscape of family life. Again, reading Medina's three YA books in order shows how much she's grappling with questions about identity, especially as it serves characters in their relationships among family members.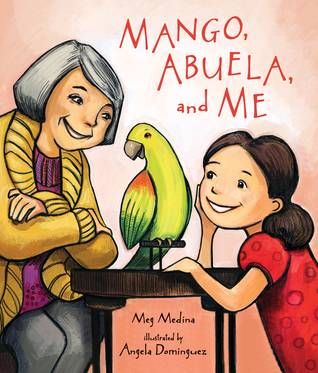 Medina isn't just a young adult author, though. Her first book was the middle grade novel Milagros: Girl from Away. Though the book is out of print from the publisher, Medina self-published the title and it's available through online retailers.
In addition, Medina's written two picture books, earning an Ezra Jack Keats New Writers Award for her first one, Tia Isa Wants a Car and a Pura Belpré Honor for her most recent picture book, Mango, Abuela and Me. Both books weave English and Spanish together, creating stories that resonate with today's youngest readers growing up in a culture that includes a large and growing Latino/a population (Tia Isa was a gem for me to find when I worked as a librarian in a community that was nearly 40% Hispanic). Both picture books tackle the subjects present in Medina's novels for older readers — family, acceptance, and the challenges and joys of growing up among more than one culture.
Expect to see more from Medina. She's under contract for two more novels through her current publisher, with the promise of one of those being a return to middle grade. It's exciting to see her work grow, and there's no doubt it will continue to reach young readers, as well as older readers, alike.