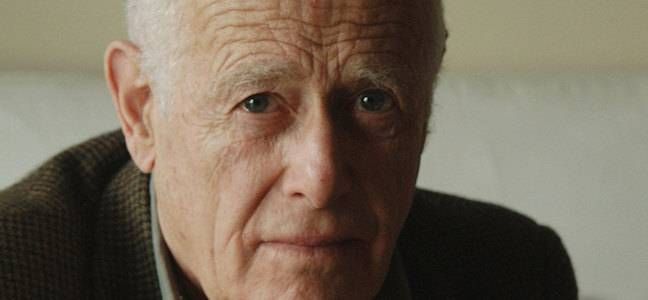 This content contains affiliate links. When you buy through these links, we may earn an affiliate commission.
James Salter died last week at the age of 90. He was the author of six novels, two collections of short fiction, a book of poetry, a memoir, collected travel writing, a food book co-written with his wife Kay Eldredge, and multiple screenplays, making him one of the most diverse–and perhaps most under-recognized–contemporary American writers.
Salter was often called "a writer's writer," a reference to his peers' recognition of the caliber of his work, but to subscribe to this notion is to damn him with faint praise. His dazzling sentences tell us, in just a few words, volumes about characters' inner lives, and they demonstrate his remarkable economy of language. Salter's writing is beautiful and his construction elegant. His work is restrained, but it never feels spare; it is controlled, but it seems effortless. That's the greatest and most difficult trick a writer can perform for readers.
Here's the route I suggest for sampling Salter's oeuvre and finding out for yourself why he deserves a place in the modern canon and on every reader's bookshelf.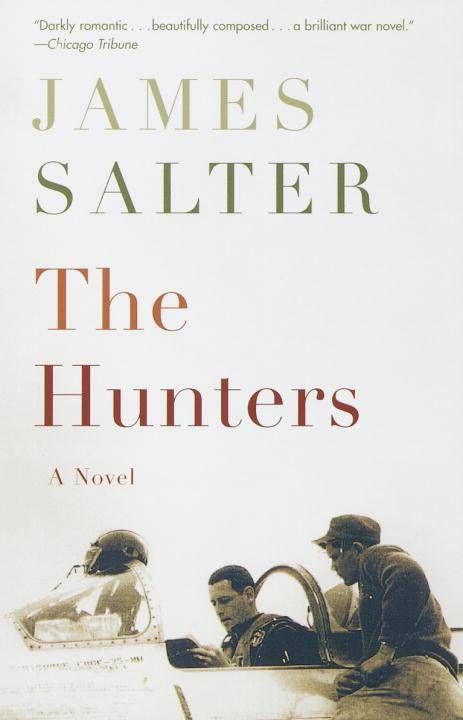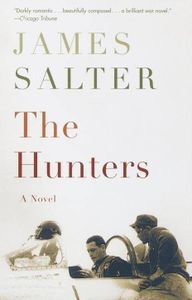 Start here: The Hunters (1956). Salter's debut novel about an Air Force pilot in the Korean War is his most straightforward. Captain Cleve Connell's only goal is to become an "ace," taking down five enemy planes and establishing himself among the elite, but circumstances are never quite on his side. Cleve has a crisis of confidence, and his men have a crisis of faith. The resolution to both is as powerful as it is unexpected. The Hunters is a war novel, but you need not know much about war in general or this war in particular to enjoy it. Wars are fought and endured by humans, and Salter is a master at telling human stories. This is a perfect introduction to how he does it.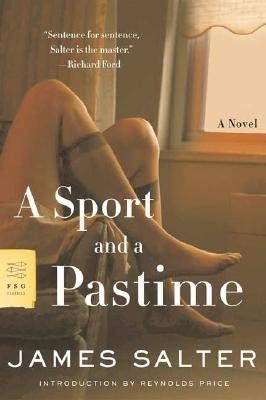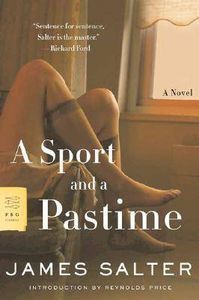 Move on to A Sport and a Pastime (1967). Depicting the erotic in literary fiction is a tricky business indeed, and no one does it better than James Salter. Discover his singular sex writing in this novel about a Yale dropout wandering through Europe and the young French woman with whom he enjoys a brief affair. The moments they share are steamy and illicit without ever being vulgar. Salter makes the risqué and even taboo almost irresistibly alluring, and he captures the moment in a relationship when both parties know it will soon end and want to wring every last bit of beauty out of it before it does. Here Salter plays with time and narrative structure as well, providing a glimpse of techniques we'll see again later. Salter has said this is his favorite of his books and the only one that comes close to living up to his standards.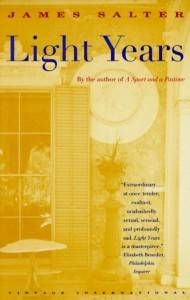 Light Years (1975). The marriage-in-decline story is a literary category unto itself, and Light Years is exemplary. Main characters Nedra and Viri are in their late twenties when the novel begins. It is 1958, and they are raising two young daughters on an idyllic property outside New York City. Their family life isn't perfect, but it is filled with glittering instants, enough that they are willing to overlook the niggling doubts and nagging dissatisfaction. But marriage is a fragile thing, delicate and easily damaged, and small problems are only small for so long. Salter chronicles several decades in the couple's life, showing us affairs, arguments, attempts at resolution, and, ultimately, divorce. He presents peripheral characters that are just as compelling and fully realized as his protagonists and he moves fluidly between multiple points of view in the same chapter, often on the same page. All of the characters here are flawed and human, and Salter neither blames nor excuses them for their misdeeds. There is nothing unusual or remarkable about how Nedra and Viri grow apart from each other, indeed it is the most common of stories, but Salter's telling of it is gorgeous and nuanced. Read this with a pen in hand, ready to underline breathtaking sentences and admit difficult truths.
Interlude: Salter took a long break from writing novels, and you might want to do the same before you move on to his ultimate work. Dip into Dusk for wonderful short stories that show Salter can be just as effective and memorable in a compressed format. Read his memoir Burning the Days for insight into his experiences as an Air Force pilot, the early love affairs that shaped him (the sex writing here is just as good as it is in his fiction), his life as a writer, and his marriage. Take a longer look at the love of travel and European culture that pervades Salter's fiction with There and Then, his collected travel writing, or celebrate food with Life Is Meals.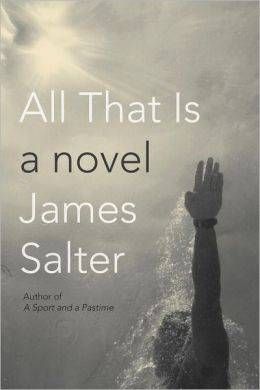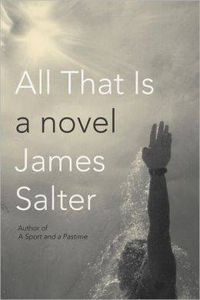 End with All That Is (2013). Salter's last novel, published 34 years after his next most recent one (1979's Solo Faces), bears all his hallmarks–the incredible sentences, the fully drawn supporting characters, the signature exploration of intimate moments, the generous but hit-you-where-you-live insights about life and relationships–and brings them together in a work that feels like the capstone to a remarkable career. The novel follows World War II veteran turned book editor Philip Bowman through more than six decades as he navigates love, loss, and constantly-evolving American culture. It is also something of a love letter to the publishing industry and the transformative power of books. Salter may have been a writer's writer, but he was also a reader among readers.
"He liked to read with the silence and the golden color of the whiskey as his companions. He liked food, people, talk, but reading was an inexhaustible pleasure. What the joys of music were to others, words on a page were to him."
James Salter. He knew.
____________________
Sign up for our Quarterly Box and get books and bookish goodies in the mail every three months. Because book mail > other mail.