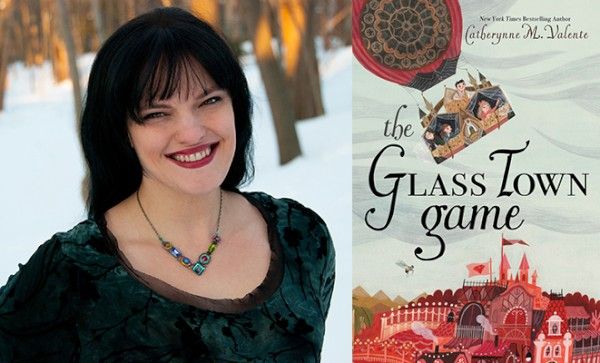 This content contains affiliate links. When you buy through these links, we may earn an affiliate commission.
My husband and I have a running joke. Whenever I mention any of Catherynne M. Valente's books, he says, "Who?" and I say, "You know, she wrote The Girl Who Circumnavigated Fairyland in a Ship of Her Own Making." Sometimes we do a variation on this routine, and when I mention Catherynne M. Valente, he answers, "Do you mean Catherynne M. Valente who wrote The Girl Who Circumnavigated Fairyland in a Ship of Her Own Making?" It's terribly droll.
The joke is predicated on two facts: 1) my husband cannot remember Catherynne M. Valente's name, and 2) Catherynne M. Valente has written quite a lot of books. Only the second of these facts is true, but the first makes for a good gag.
If you, too, need help navigating the sheer number of books Ms. Valente has out, I am here to help. I must tell you, though, that I am nowhere near reading them all. This is partly because my goodness, there are only so many hours in the day (I'm trying!) but also because her books span so many genres and styles that some simply appeal more than others. And that is where I feel I can step in and help you, too.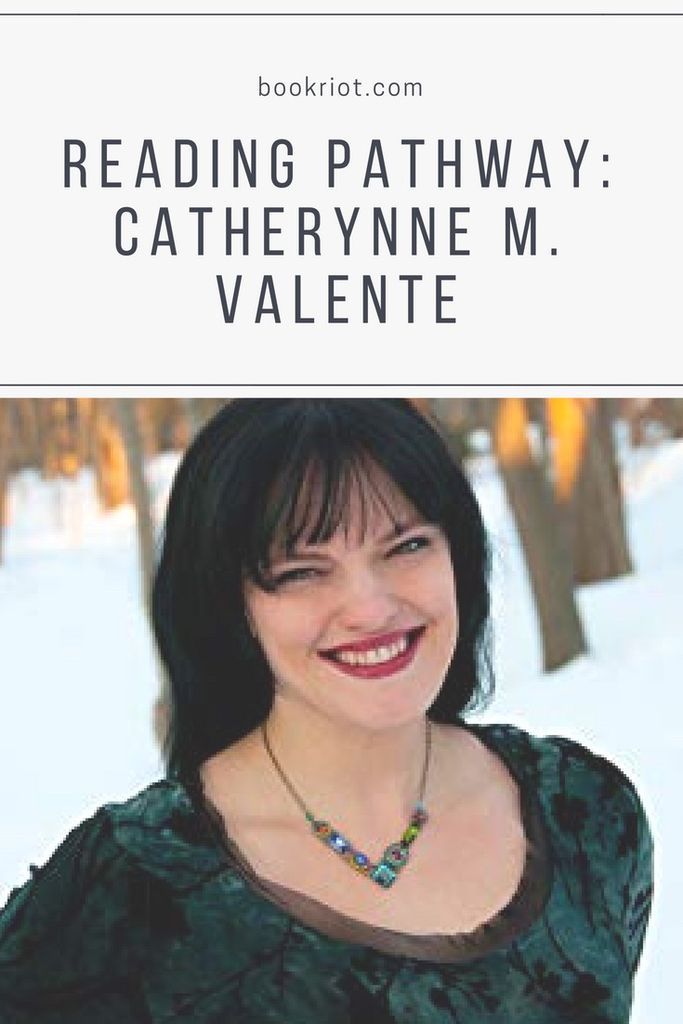 Perhaps there is a person out there for whom middle grade portal fantasy/fairytales are not appealing, but to be quite honest, I do not think I have anything to offer that poor lost soul. This was my first Catherynne M. Valente novel, and it is as good as The Wizard of Oz. (If you know me, you know what praise that is!) If you love it, your next step can be to binge the entire series.
Then, if you like portal fantasy, read The Glass Town Game
Also for lovers of the Brontës, this novel imagines the Brontë siblings as children, transported to the magical land of their own invention. Also middle grade, this novel tops out at 500 pages, so allow yourself some reading time.
I can never remember the title In The Night Garden, because my brain conflates it with either In The Night Kitchen or Tom's Midnight Garden. I don't think this is a coincidence.
If you like fairy stories that lean adult and appeal to your postmodern sensibilities, read Palimpsest
When I say this book leans adult, I mean it is about a sexually transmitted city. So, you know. Maybe not for everyone?
If you prefer sci-fi to fantasy, read Radiance
This ambitious novel combines genres and formats to tell the story of the search for a missing film director in an alternate (future?) timeline. It's nonlinear decopunk and if that's your thing, this is the book for you.
If you love sci-fi but prefer it to be humorous, read Space Opera
Do you love Douglas Adams but wish it were more optimistic? Perhaps you wish Eurovision were an all-the-time event. Or maybe you just love any story with aliens (the space kind). This is the book for you.
This one is about sentient AI and a gifted computer programmer. Hiiii.
If it's fairytales that appeal to you most, read Deathless
This retelling of a Russian folktale is for adults, but is every bit as magical as fairy stories written for children.
If your passion for fairytales combines with a passion for alt history, read Speak Easy or Six-Gun Snow White
Speak Easy retells "The 12 Dancing Princesses" in an alt 1920s as Zelda Fitzgerald's story. Six-Gun Snow White retells "Snow White" as a Native American alt western.
Or you might read the many, many SF/F magazines that have published her short stories. Or both!
In 1999, Gail Simone started Women In Refrigerators, a list of "superheroines who have been either depowered, raped, or cut up and stuck in the refrigerator." In 2017, Cat Valente's book of their first-person narratives came out.
And if you wish she wrote video games, Mass Effect: Annihilation
This is not my area of expertise in the slightest, but if anything could get me interested in Mass Effect, it's this novel. Out October 9.
Still not satisfied? Don't worry. She has a few other books.