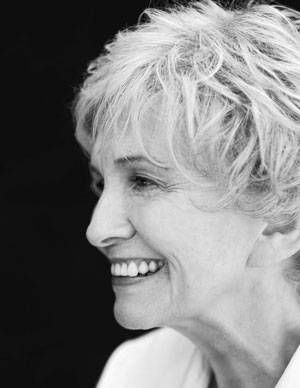 While we at the Riot take some time off to rest and catch up on our reading, we're re-running some of our favorite posts from the last several months. Enjoy our highlight reel, and we'll be back with new stuff on Monday, January 6th.
This post originally ran October 10, 2013.
_________________________
Today, Alice Munro won the Nobel Prize for Literature. We thought many readers might want some suggestions about how to get started with reading Alice Munro. The below is our primer on reading Alice Munro from our book, Start Here: Reading Your Way Into 25 Amazing Writers. This chapter was written by Ben Dolnick, whose new novel is At the Bottom of Everything.
____________________________
Alice Munro (b. 1931) is a modern master whose medium is the short story. Her sentences and stories are admired perhaps most of all by other writers, and her portrayals of women are some of the greatest to have ever appeared on the printed page. In 2009, Munro, a Canadian, won the Man Booker International Prize which recognizes outstanding achievement in world letters much like the Nobel, save that it is awarded only every other year.
____________________________
Alice Munro, Canadian short story writer extraordinaire, is close to that point in her career when she becomes so universally acclaimed that it will become difficult to read her without a little angel of Literature piping up on one's shoulder. "Masterful, isn't she?" this bespectacled angel will murmur, in a voice like Frasier Crane's. Truly Chekhovian.
Don't get me wrong: She deserves every bit of praise she gets, and if the Nobel committee doesn't get around to honoring her before she dies, it's the prize that will be diminished. Despite being second to none in my Munro-mania, though, I cringe a bit when I think of her joining the pantheon. Reverence has a way of sliding into distance — I imagine hushed crowds gazing obediently from behind a museum's velvet rope — and Munro is a writer who demands to be as close to you as your t-shirt. The subjects she writes about — heartbreak, embarrassment, sickness, lust — aren't the least bit grand or remote. Once you've read a bit of her, you'll be shoving her books into your backpack for train trips, keeping them by the bed for sleepless nights. She's too good — too strange, too funny, too sad — to be approached with a curator's white gloves.
Therefore, I'm going to focus on three Munro stories that showcase the parts of her that prize committees tend not to mention. These are stories to read on the steps outside the Museum of Literature, while smoking a cigarette or eating a hot dog.
____________________________
1. Start with the title story from her second book, Lives of Girls and Women (1971).
Lives is one of Munro's rare hybrid creatures: It's got the head of a short story collection and the body of a novel. Munro published it in 1971, before she'd quite reconciled herself to a career as a pure short story writer; this was, she says, the book that convinced her that she wasn't meant to be a novelist after all.
The book sews together eight stories about an intelligent, mischievous girl named Del Jordan growing up in rural Ontario, beginning with her as a little girl catching frogs in the creek alongside her dissolute uncle Benny, and following her until she's about to head off to college. "Lives of Girls and Women," the sixth story, finds Del early in her teens, writing bad poetry, cobbling together facts about sex.
The story, like the book, is vivid and funny and evocative, but it seems like fairly conventional teenage stuff — a female, Canadian cousin of Catcher in the Rye — until close to the end. A middle-aged family friend, Mr. Chamberlain, convinces Del to come for a ride with him out into the woods. I won't spoil what happens next, except to say that it involves the first, and perhaps best, description of a penis in Munro's entire oeuvre:
"It had a sort of head on it, like a mushroom, and its color was reddish purple. It looked blunt and stupid, compared, say, to fingers and toes with their intelligent expressiveness, or even to an elbow or a knee."
2. Next, read "Differently," from Friend of My Youth (1990).
This is a story from the absurdly long peak of Munro's career — that run of collections, between The Beggar Maid (1978) and Runaway (2004) when she seemed to be getting so steadily better that she might soon inspire the mass-retirement of her story-writing rivals.
"Differently" is about a woman, Georgia, looking back on a love triangle involving her, her best friend, Maya, and a motorcycle-riding man named Miles. Georgia is visiting Victoria, the town in British Columbia where all this took place decades before. The story structure is satisfyingly complex; you'll see how Munro has come to let her stories span decades, wandering through memory and association without ever letting them lose their shape. When people say (with condescension that must drive writers like Munro insane) that a given story is as rich as a novel, this is the kind of story they have in mind.
"Differently" is not just a fiction master-class, though. It's also an emotional depth bomb, as affecting as a surprise visit from an ex. No one does romantic agony scenes like Munro, and she's never written a better one than when Georgia lies all night on her couch, waiting for the phone to ring. "She lay still, as if the smallest movement would sharpen her suffering, until she saw the day getting light and heard the birds waking." This is a writer who can depict pain so well that it gives you pleasure.
3. Finally, read "The Albanian Virgin," from Open Secrets (1994).
By this point in her career Munro had gotten bolder and stranger — her story chronologies had gotten much more complex, and the ambiguity of certain stories had been so heightened that it could take two or three readings for a story to yield its secrets. (I'm still, four readings later, waiting for the title story to yield its secrets, as it happens.)
Anyway, "The Albanian Virgin" is the Munro story I would take with me to a desert island. It's almost fifty pages — her stories were, in this period, getting longer too — and it's woven together from two geographically and stylistically distinct strands whose relationship is not, at first, clear.
Strand #1: A woman who we know only as Lottar has been kidnapped in the mountains of Albania. Her captors fire guns, ply her with local brandy, and nurse Lottar back to health while she tilts in and out of delirium. Munro has, with some justice, been chided for sticking too close to the familiar landscapes of rural Canada, but here she makes the remotest mountain camp — with its pine trees and stone huts and genuine menace — as real as any street in Toronto.
Strand #2: A woman whose name we never get is visiting her friend Charlotte in a Victoria hospital. She lives alone in a grim apartment and runs a not-very-successful bookstore (like a surprising number of Munro's characters). She's in flight, we learn, from a collapsed marriage back East and, like the survivor of an explosion, she's tentatively piecing her life back together. She's listening to the strand #1 story without quite knowing what to make of it or whether to believe it.
I'll leave it to you to discover how exactly the strands connect, and how Munro manages the weaving. This story is, by its last pages, one of those performances — like Munro's entire career — that makes me lament the absence, in the literary world, of standing ovations.
_________________________
Sign up for our newsletter to have the best of Book Riot delivered straight to your inbox every two weeks. No spam. We promise.
To keep up with Book Riot on a daily basis, follow us on Twitter, like us on Facebook, , and subscribe to the Book Riot podcast in iTunes or via RSS. So much bookish goodness–all day, every day.
Save