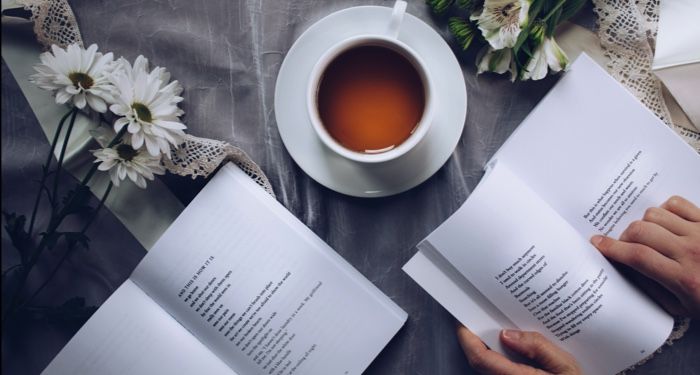 This content contains affiliate links. When you buy through these links, we may earn an affiliate commission.
To celebrate National Poetry Month, this poem-loving bibliophile decided to read poetry and only poetry for an entire April week. I planned on seven 24-hour days without prose. No essays online. No novels streaming into my ears while I walk my dog or cook or put away dishes. No short stories before bed. As someone who tries to keep one fiction, nonfiction, and poetry book in rotation, I wondered what focusing on a single genre will feel like, what ripples it might make in my reading life and beyond.
During 2023's first three months, I finished 23 poetry, 14 fiction, and 8 nonfiction titles. On average, I read 15 books a month, approximately three and a half books a week. With prose backburnered, I daydreamed of my average increasing. In anticipation, I scrawled lists of collections I wish to mingle with.
Monday
Groggy, I, while sorting through email, spot a headline in a daily newsletter so catchy that I click without thinking, and my eyes gobble it all. Minutes into my reading challenge, I already prosed my brain. Because of muscle memory and newness, I grant myself a bit of grace and recommit to only poetry.
Some things don't change. I ease into mornings with poetry, Poem-a-Day and The Slowdown. Without any new-to-me poetry audiobooks, I buy and download two titles on sale then press play on Side Notes from the Archivist. After spending much of my weekend with Emily Lee Luan's stunning debut, I finish 回 / Return, the first collection of my challenge.
Tuesday
To avoid prose, I check my phone less. A daydreamer, I usually listen to poetry books twice, so I relisten to Anastacia-Reneé's genre-bending collection exploring Philadelphia, Pennsylvania; Black girlhood; Black culture and icons; feminism; and memory. A list lover, I keep returning to the opening. The first section, "Retroflect," begins with a list under "attributes of the archivist" from "takes copious notes" to "observes" and "remembers everything" to "holds secrets"
Before writing, I revisit Bluets by Maggie Nelson. I keep my first copy, a souvenir from a 2015 visit to the Elliot Bay Book Company, in my writing space and have been slowly rereading it for the second time. I place a blue sticky flag alongside "Standing in front of these blue paintings, or propositions, at the Tate, feeling their blue radiate out so hotly that it seemed to be touching, perhaps even hurting, my eyeballs, I wrote but one phrase in my notebook: too much."
Later, I accidentally inhale pages of a reference book. I can't help but question, Is a Wednesday-start a charm? I consider cramming in as much prose as possible before midnight but still choose poetry, deciding against beginning anew. I abandon any intention of striving for perfection. Good thing, too, because it will happen again.
Wednesday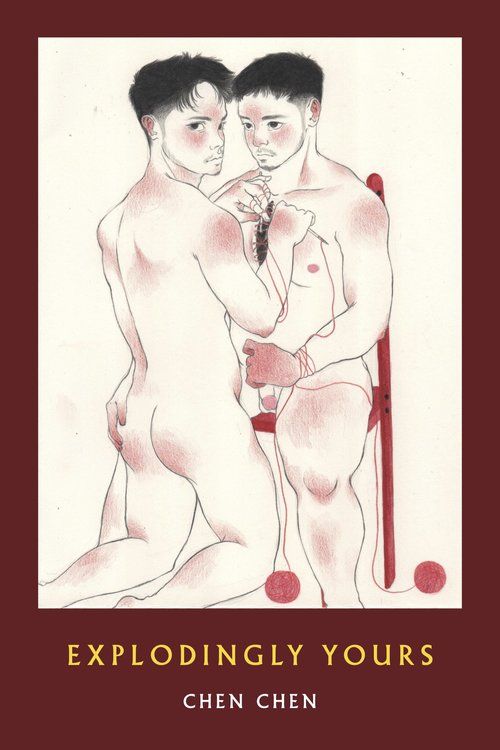 After completing my first audiobook of the week, I fill my ears with Diane Seuss's Pulitzer Prize-winning frank. While packing for a much-overdue vacation, my mind journeys to Explodingly Yours, a chapbook by Chen Chen from Ghost City Press that I devoured the past two nights. "A Beautiful Day" looms fresh in my brain as my beloved and I gather over heaps of clean laundry. I remember the speaker and the you "folding laundry like pros." And, as we stuff duffel bags with clothes, I recall the sweetnesses: "& the bed forgives us our stack after stack of clothes & our // bedroom smells of Tide & June & you've / taken over folding a set of navy briefs, my briefs." I smile, curious if my brain will always venture to the heartwarming love poem near my dearest's washed clothes. I hope so.
Thursday
In the morning, we drive to New Orleans for three nights, almost half of the challenge. It helps to impose distance between me and my genre-balancing routine, between me and my nooks and stacks of books.
Following travel preparations and the buzz of work, a quiet mood settles over me. I suspected I'd read more and quicker, but I savor things, take space to process them. I sit with or amble around with poems and poets. Instead of juggling multiple titles, I devote myself to one book. Instead of rushing, I sometimes review a single piece a few times before moving on, and I delight in this pace.
Friday
Before the rain arrives, my love, our dog, and I stroll the city. While waiting inside on iced lattes, honey lavender and vanilla, I turn to poems.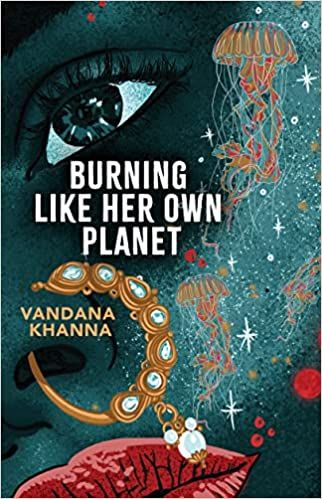 Sitting on the fifth floor windowsill, I spend a stormy afternoon with the rest of Vandana Khanna's Burning Like Her Own Planet. Above building tops and crepe myrtles, I sip cabernet sauvignon in a Manhattan glass, happy to be inside and perched up high with a marvelous book. In awe of so much, especially this stanza from "The Goddess Remade": "You found me with night in my teeth— / a cheap date in need of a prayer, a myth, / a glass bangle in green. Any small mercy."
Saturday
On our last full day in NOLA, I crave experiences in the sun, so I carry Monica Youn's From From in my purse. On a patio, I read a poem while my spouse orders takeout: a muffaletta and ham slices for Easter. I read another while sitting alone at the railing of a rooftop bar overlooking downtown. In the Garden District Book Shop, I scan snippets of prose while browsing shelves before leaving with The Best American Essays 2022 edited by Alexander Chee; How to Write a Poem by Kwame Alexander and Deanna Nikaido with art by Melissa Sweet; and Thirst for Salt by Madelaine Lucas.
Trying to be present, I notice things and know I should credit poetry. I admire a fancy house's emerald door. I stop to smell jasmine bush after jasmine bush. Up 12 floors, I stare at an elevator ceiling's pink peonies trimmed in gold. I watch two birds fighting in the sky and follow them with a finger. We marvel over a hotel's art: a large riverscape, a gallery wall of framed paintings of flower arrangements.
Sunday
Reading in a car gives me the icks, so I gulp five pages of From From at home before my darling and I turn off the lights and turn on our star projector to marathon a show.
Monday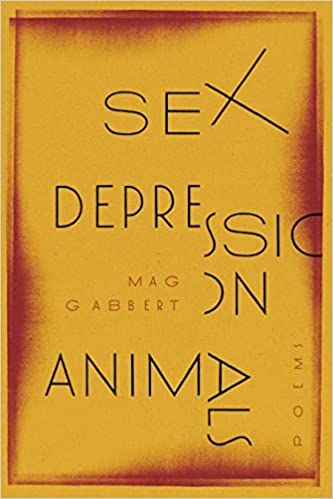 To counteract the fleeting, random prosing and my restful Sunday, I poetry-only for an extra day. I revisit Sex Depression Animals. Spanning five parts, Mag Gabbert's breathtaking debut collection delves into breakups, desire, fauna, grandmother-love, and language. On my first read, I, Post-its en route, smattered earlier margins with hearts. One next to "water which is often called a body at one point gets broken or is broken against" in "Blue." After poring over hearts, I reread dog-eared pages and purple sticky-flagged sections. With heavy eyelids, I reread a stanza from "Bone": "Somewhere the wings / of a resting monarch / close and open like eyelids." And like that, my week of poetry plus a Monday ends.
---
Honestly, I skipped any expectations for this undertaking but harbored some wishes. Slivers of me hoped I'd start thinking in and talking in lines of poetry. I didn't, but I remained in a constant state of astonishment and hovered close to my weekly average: one chapbook and three full-length collections. At home or elsewhere, poems proved to be perfect companions for every moment.
If you want more posts about reading challenges and poetry, peruse The Joy Of Reading Challenges Is Reading and 5 Poetry Challenges To Enrich Your Reading Life by yours truly, Book Riot's 2023 Read Harder Challenge​​, and our poetry archives.