Book Fetish
Find The Perfect Reading Nook Ideas For Small, Medium, and Large Spaces
Reading nooks aren't limited to sweet, ethereal spaces for children. They're also perfect for not-so-little people looking for the perfect space to escape into a great book. Size doesn't matter, either—reading nooks can be as small as a corner of a room or as large as an entire room itself. Let's get inspired with these reading nook ideas for rooms and spaces of every shape and size.
We've talked at length about how to build a reading nook, how to design a reading nook, and have offered up what the anatomy of a reading nook may include. This piece focuses on some of the essential reading nook ideas to make your space cozy, home, and inspiring—these are the odds and ends that take a space from a dream to the dream. Take the ideas for the how-to above and infuse these great pieces into the perfect reading nook for you. Then once you fall in love with some of the pieces, discover places and spaces in your home that would make the perfect reading nook.
These DIY reading nook ideas focus on adults, and they offer up a few pieces of potential furniture you could include in a variety of spaces.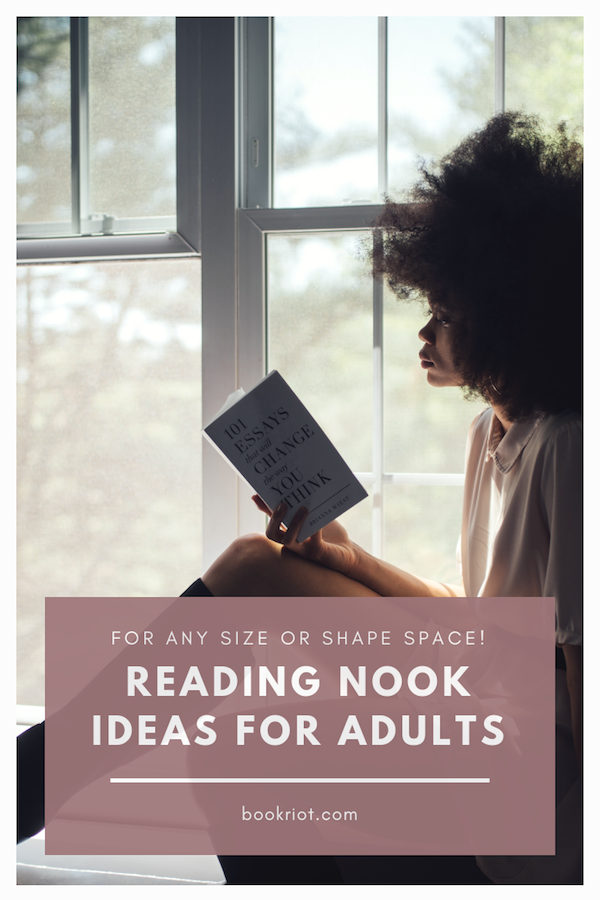 Reading Nook Ideas
Pillows

The perfect throw pillow. $28 and up.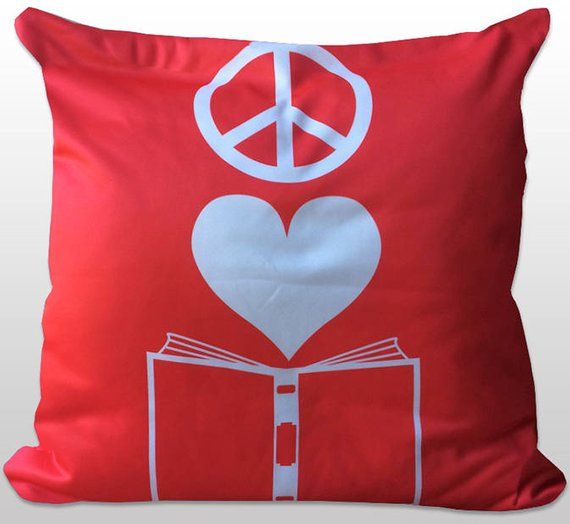 Take your pick of a few color combinations with this peace, love, and books pillow. $30 and up.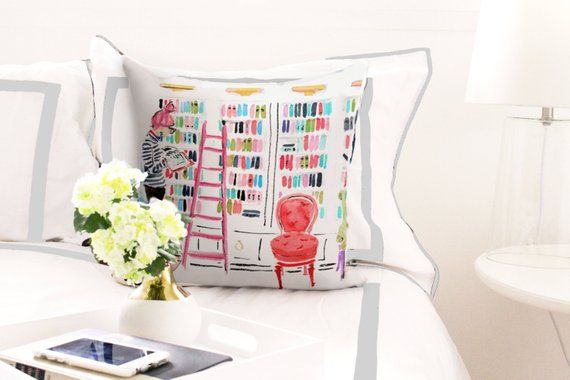 Add a library themed pillow to your reading sanctuary. $34 and up.
The perfect floor pillow or the perfect floor pillow? This one comes in a few classic patterns and a couple of different shapes and sizes. $99 and up.
Blankets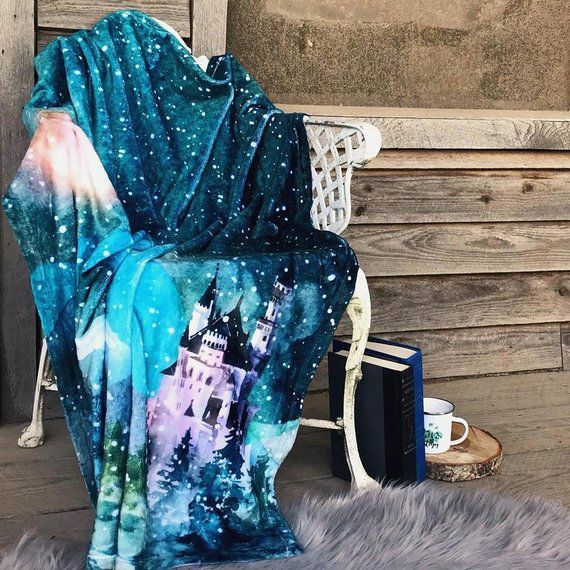 Get cozy with this fantasy blanket. $69.
This fleece blanket is lovely. $65.
Snuggle into your reading nook with this vintage library card blanket. Three sizes, starting at $40.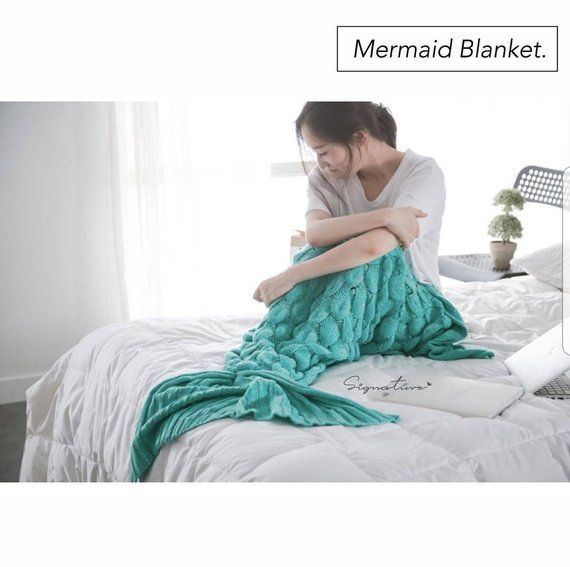 Live your fantasy with this gorgeous mermaid tail blanket. $40.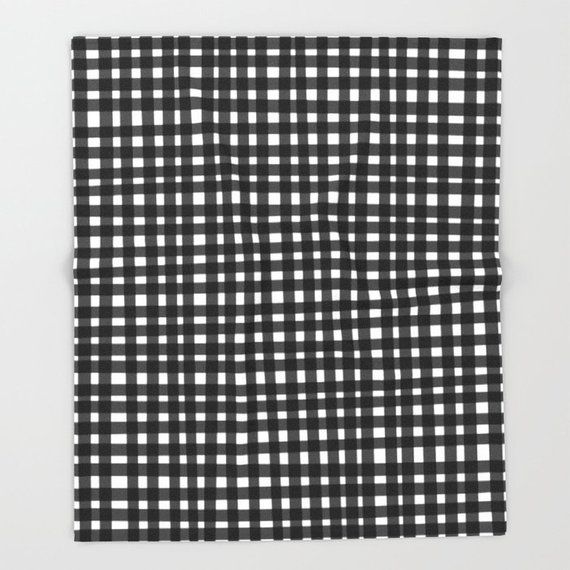 If you love the gingham reading pillow, you might like this gingham blanket, too. Multiple size options beginning at $70.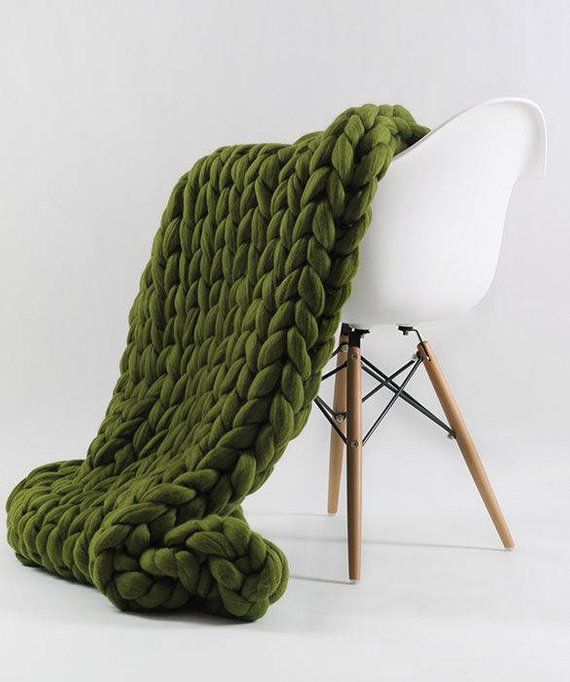 Pick your favorite color with this cozy chunky knit blanket. Multiple sizes beginning at $50.
Rugs
Pay homage to your love of comics with this comic book rug. $90 and up.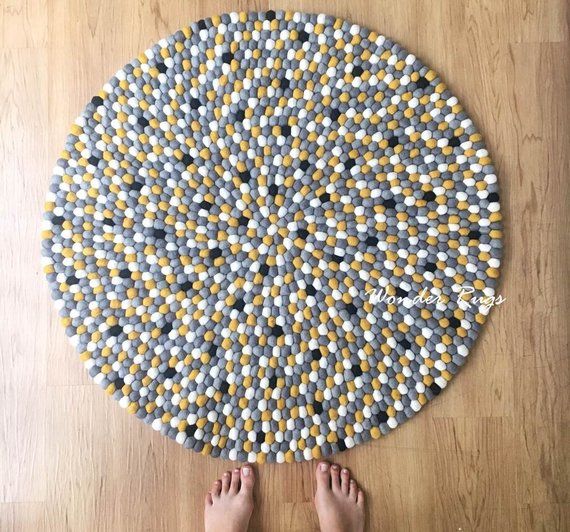 Choose form a variety of colorways and sizes for a cute felt ball rug. $170 and up.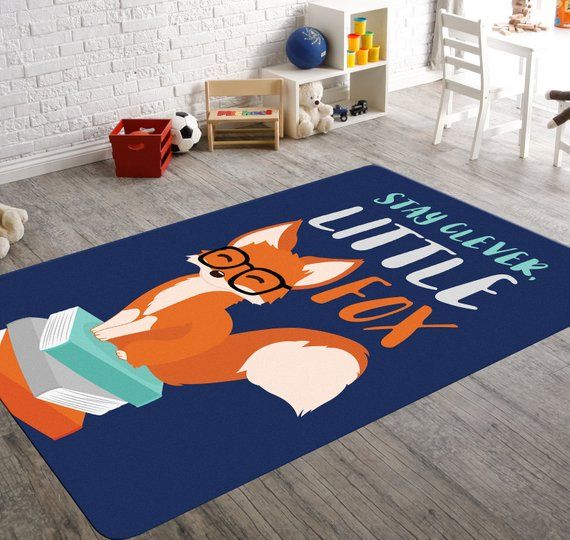 Make your reading nook really cute with this fox-and-books rug. $90 and up.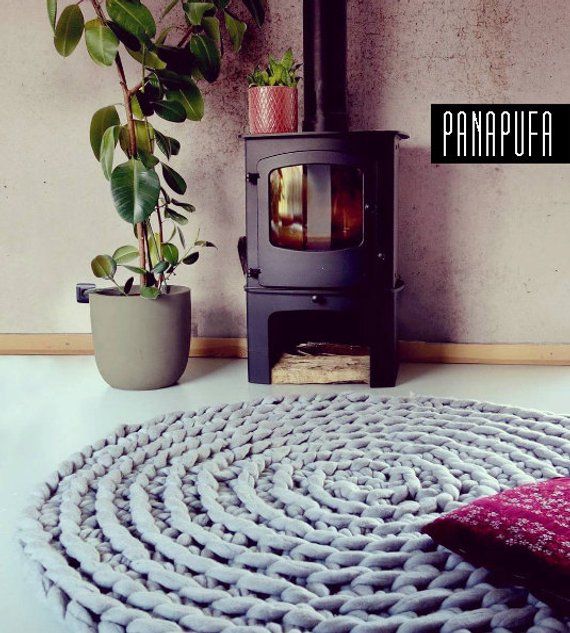 Add this chunky knit rug along with your chunky blanket for max cozy. $160 and up with color and size options.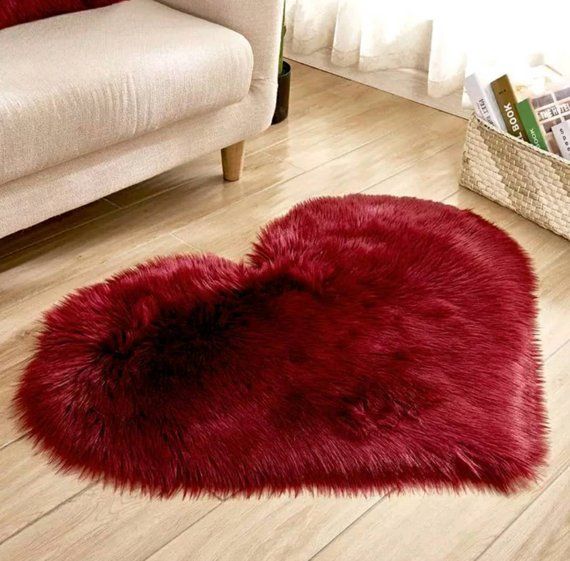 A faux fur rug adds a lot of warmth to a reading nook. This heart-shaped rug comes in at $100.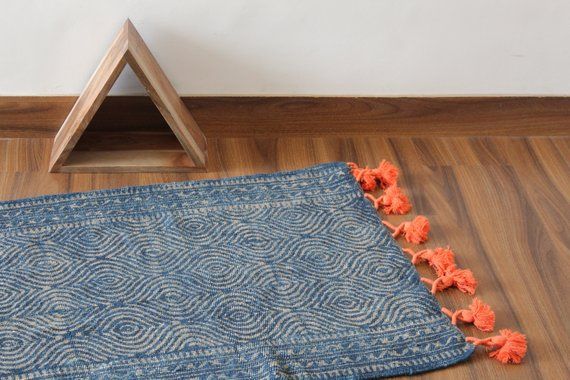 Make the most of small or awkward spaces with a pretty runner. $98.
Chairs
For corners or tight spaces, consider a reading hammock. This one has tons of ways to customize. $150 and up.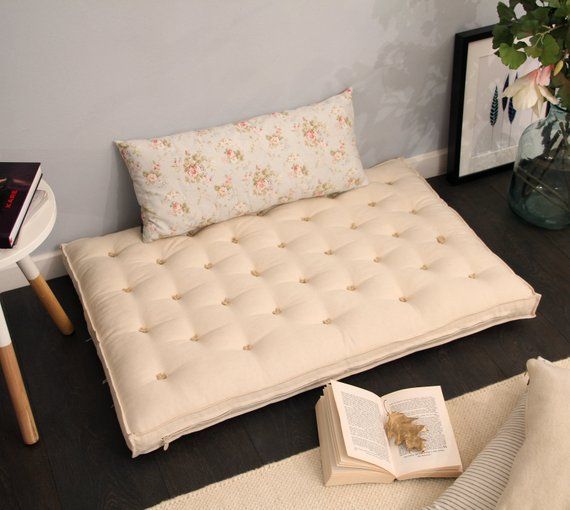 This would fit under the pillow section, too, but consider how a solid floor cushion could double as a reading chair and allow for storage/moving as needed. $190 and up.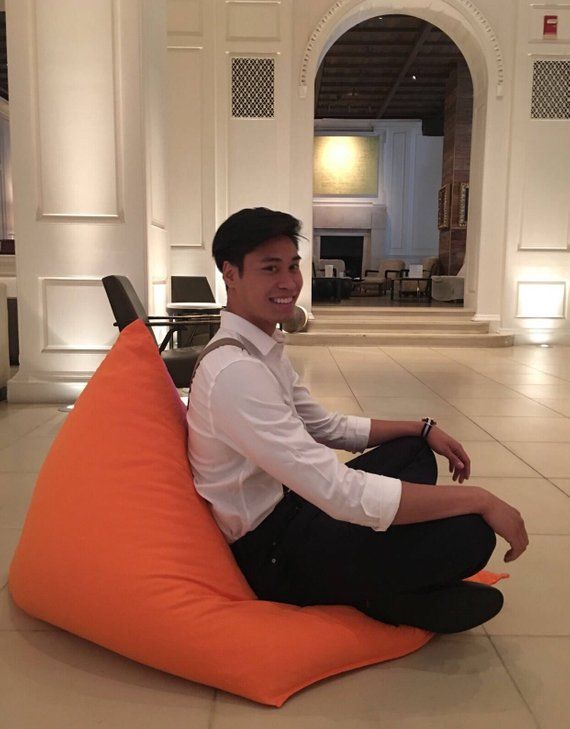 Although it's being called a meditation cushion (because of the way your body is structured when using it), this would make an excellent reading chair and allow for moving around as needed. $225 with multiple color options.
Maybe you splurge on a vintage rocking chair for your reading nook. $225.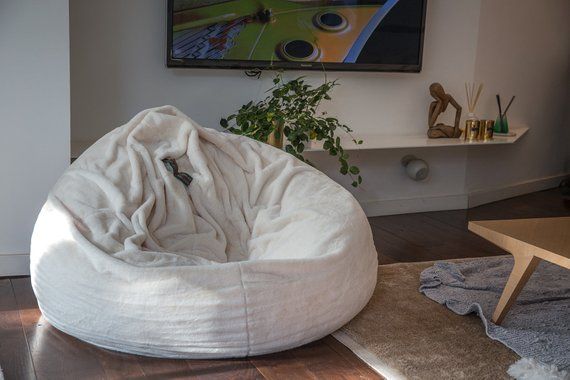 How could you resist an adult bean bag chair? Faux sheepskin means it's also super cozy. $350.
Art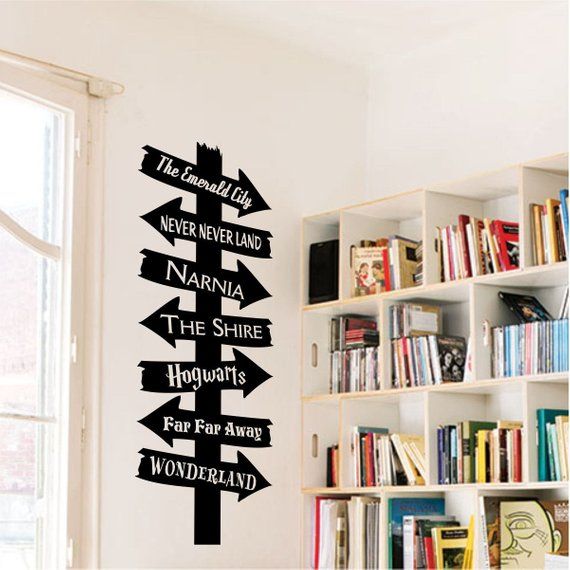 Grab a piece of vinyl wall art, featuring great literary destinations. $24 and up.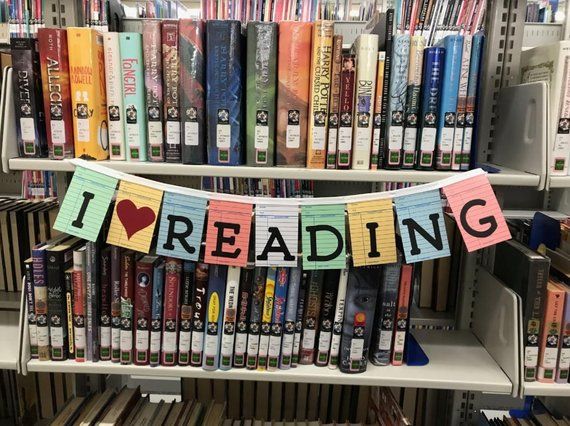 This "I Heart Reading" banner would look great on a bookshelf or on a wall. $12.25.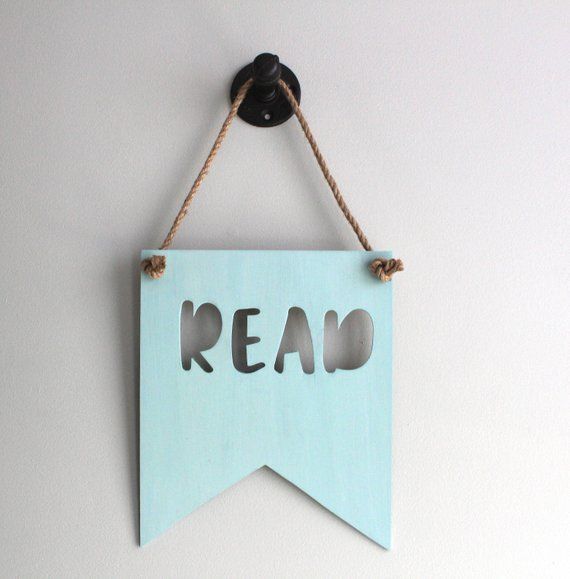 Hang this read sign on your wall or on the door to your reading nook. Available in a few colors. $30.
Prefer your read lettering on a shelf? This shelf sitter is perfect for your nook. $25 and available in a few colors.
A canvas book worm banner would add a nice touch to any nook. $18.
Fun Tools and Gadgets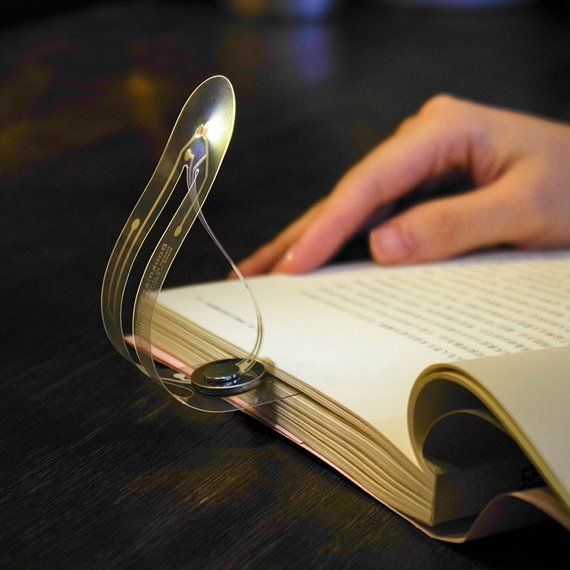 Snag a unique book light for those late-night reading session. $22.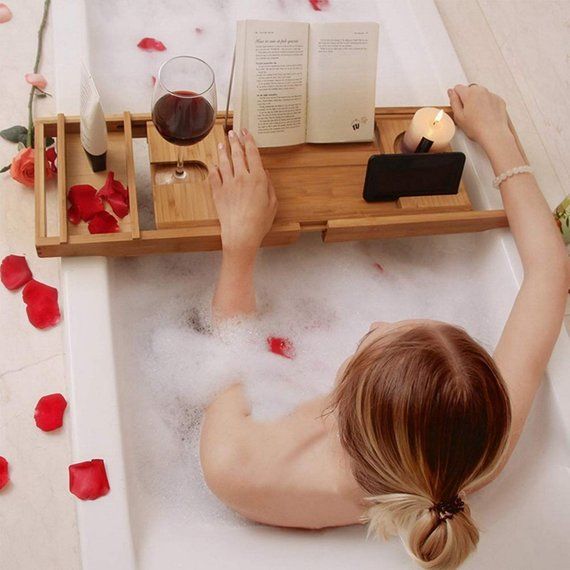 Can't make space for a reading nook? You can make your bathtub a reading nook with a nifty bathtub tray. $40.
Snap up a tablet holder. $15 and up with various sizes.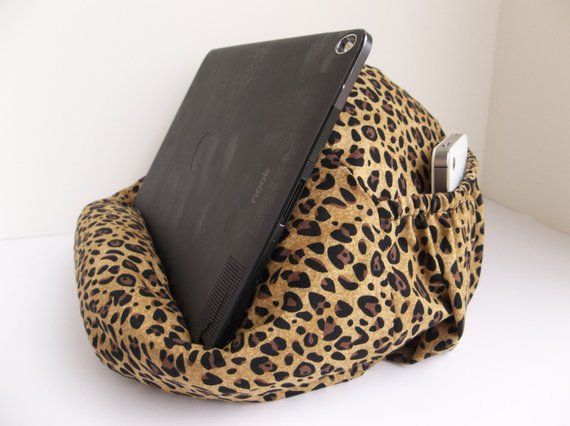 Another option for holding your ereader (and your phone!). $20.
Hit all of your senses in your reading nook—wherever it is—with a bookish candle. $12.50.
You'll find a million uses for some blank library due date cards. $8.
Miscellaneous Reading Nook Ideas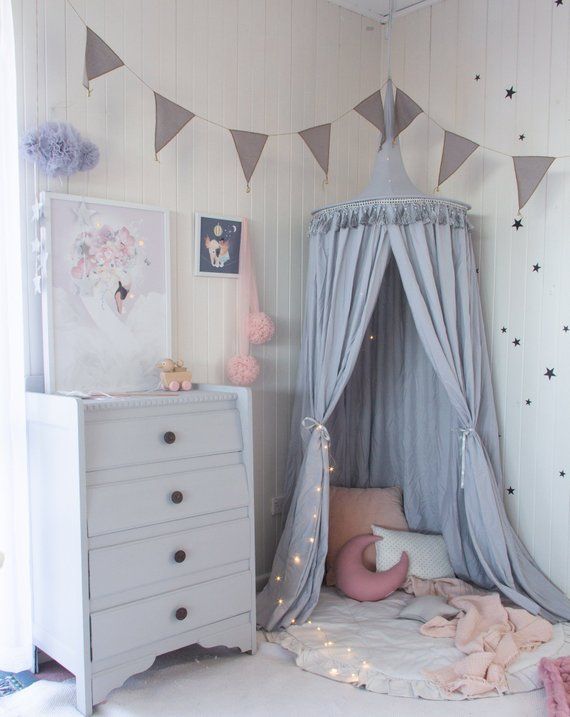 Adults deserve a beautiful canopy, too. This gray canopy is dreamy and would make a perfect addition to your reading nook. Popping in some string lights only adds to the ambiance. $106.
Keep a reading uniform handy in your reading nook. This "it's a good day to read" hoodie is perfect. $30 and up.
Adorable book-shaped lamps. $32.
Book page fairy lights that come in a variety of lengths. $19 and up.
Reading Nooks for Adults Configuration Ideas
Where is the ideal place for an adult reading nook? The answer depends upon what your space situation is. If you have a lot of space, you have a lot of options. If your space is tight, maybe your options are more limited to temporary spaces (and thus, you'll do well with movable furniture and goods for when you can sprawl out for a long reading session).
A few places to consider for adult reading nooks:
Empty closets, especially ones that would allow you to stretch your legs out long.
Corners! Do you have an empty bedroom corner? A corner in the living room that just collects dust? Maybe even a little corner in the kitchen would work.
Bathroom reading is always in style. Grab some goods you could enjoy a good soak with (beverages, a tray, a good candle, bath bombs) and keep those handy for reading nook time.
A home office might have an empty corner or, with a little reconfiguration of furniture, a whole empty wall or closet.
Have a big window? Maybe you could build a nook beneath or along it. Reading benches are easy to find DIY projects for and/or you could simply grab a bean bag chair and blanket and cozy on in.
Mudrooms, garages, basements, attics, sheds, and other spaces that become dumping spaces or storage spaces can likely be deep cleaned and rearranged for adult reading nooks.
Now for some inspiration for what those adult reading nooks could look like in a variety of spaces at home.
https://www.instagram.com/p/BsQoUMqHCOS/
A comfy chair, a basic table and lamp, and right in the corner of a living space. Bonus for this set up is that it's easy to fit right into the rest of your living room style and it becomes great bonus furniture for entertaining.
It looks fancy, but it's really not. This attic reading nook has a floor cushion, some lighting, and a chunky knit blanket, and looks so perfectly cozy.
Check out the smart use of a window seat to create a cozy reading nook inside a kitchen.
https://www.instagram.com/p/BsPKZalh6t5/
A corner + a piece of furniture + great throw pillows = an easy way to create an adult reading nook.
Another easy window reading nook.
Reading under the lights and the stairs.
The image doesn't say where the reading nook is, but it sure looks like it could be a shed, a garage, or other outdoor space, and it looks perfect.
Smart use of otherwise dead space.
Adult reading nooks don't need to be big or fancy. And beware: once you've got one, your pets might join you in enjoying them.
Closet nooks look so cute, don't they?
Ending with this inspiration because this proves the biggest point about adult reading nooks: they are what you make them. You have tastes and interests and you live where you live. Design and create your dream space with what you've got around you. You can always invest in nice things like those above, but you also can choose to look at your home with new eyes (or as I liked to think of it, "shop my house") and repurpose things you've got. Above? It's her living room sofa in front of a window. But it's also the perfect adult reading nook. No need to spend much time or money if you don't want to.
Your imagination is the only limit to creating an adult reading nook that works for you.
____________________
Want even more reading nook ideas? Find the best reading chairs, cheap bookshelves that are actually nice, cozy reading pillows, best home library furniture, and my favorite—the best library book carts.