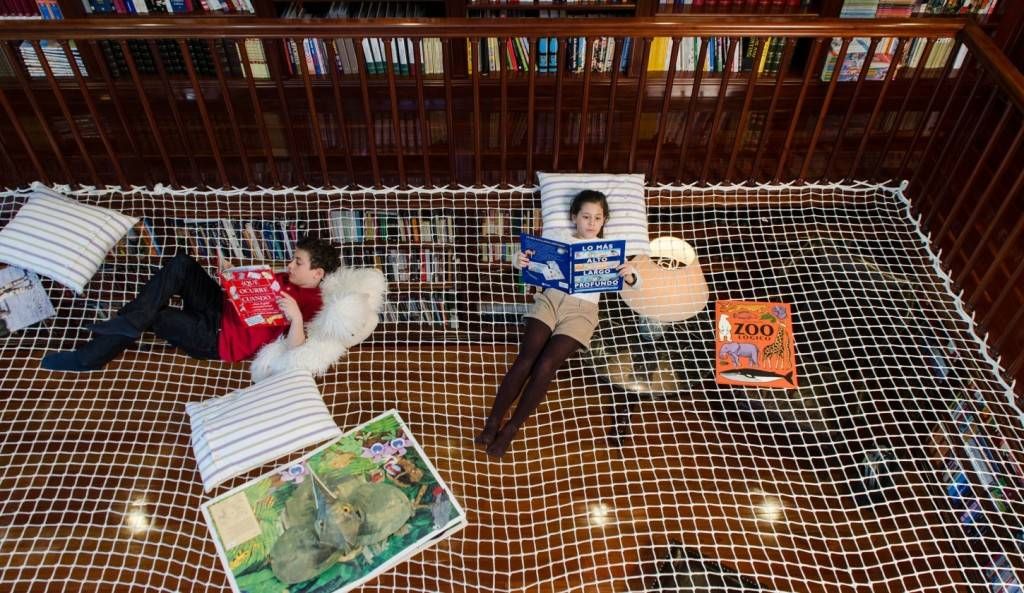 I'm not sure it's healthy for a 35 year-old man to be as jealous of these kids as I am. But you know what? If your family has a breathtaking, multistory home library AND a mid-room suspended reading net built just for you, then a whole bunch of book-loving grown-ass people are going to be jealous of you. That's just how it works.
PlayOffice, a Madrid-based interior design firm, was asked to think of something to make a family's home library even more appealing and fun for kids. And this is what they did, and they get a gold star. Don't you think?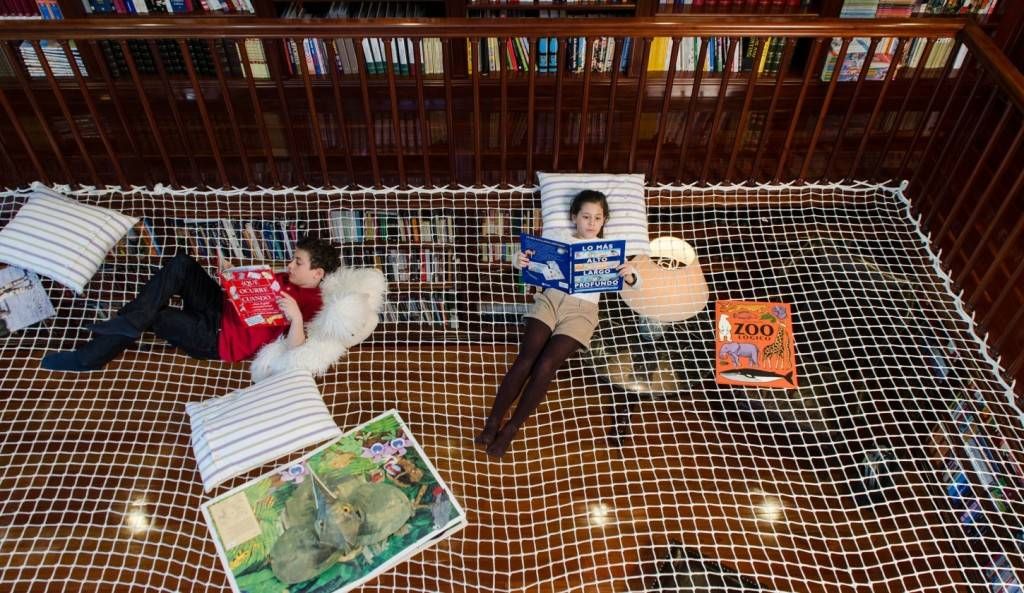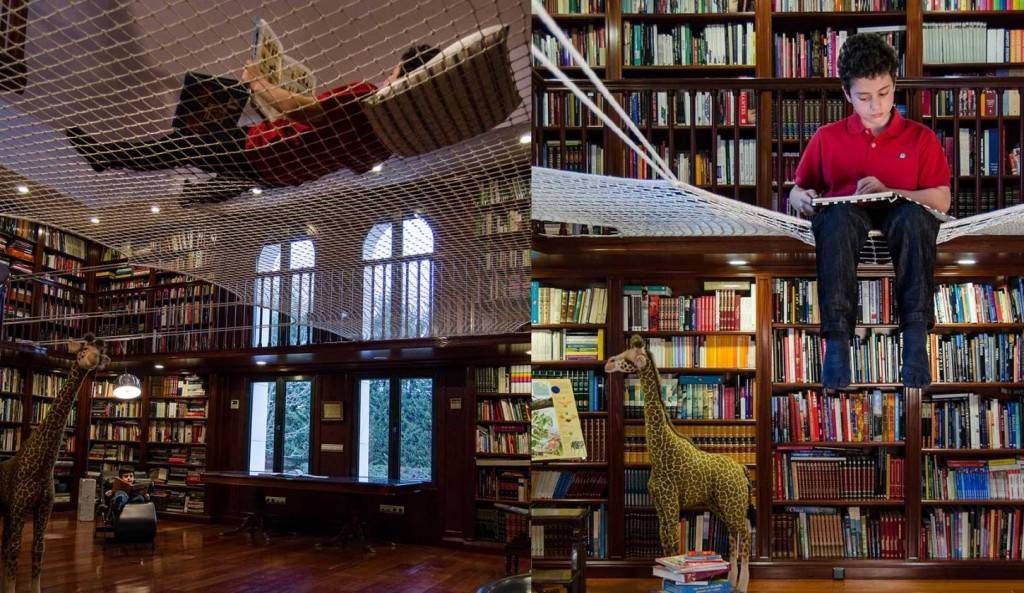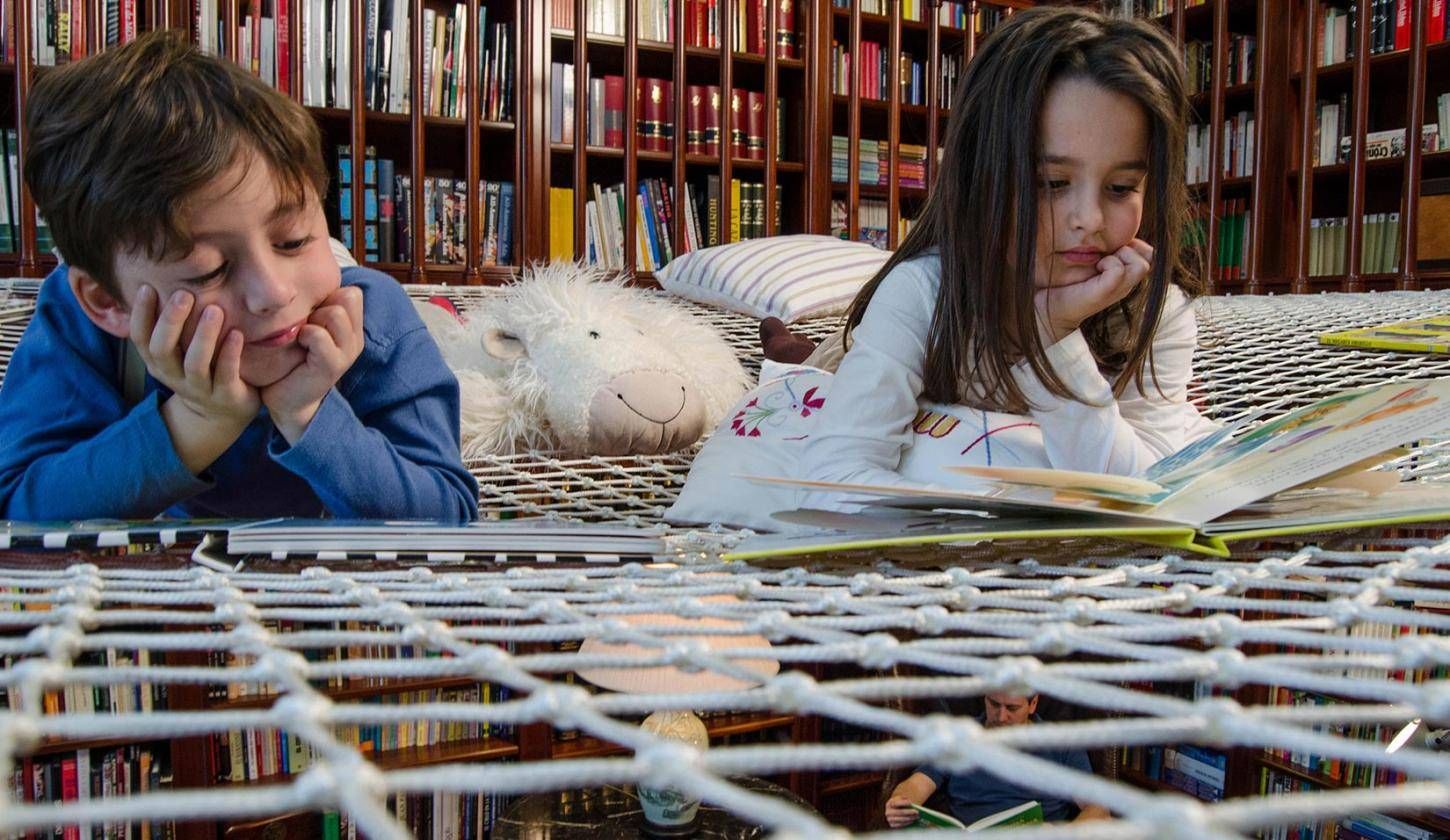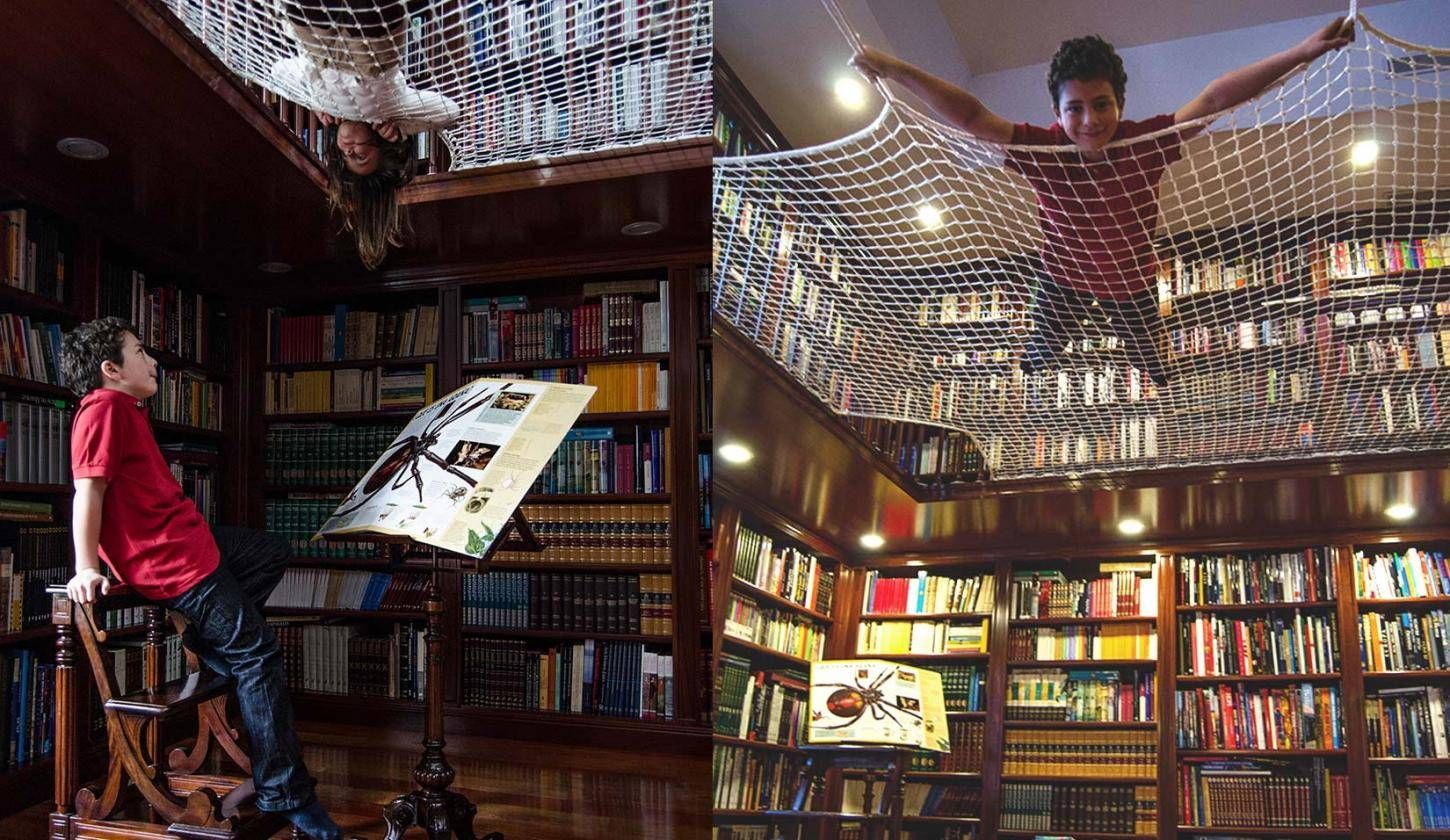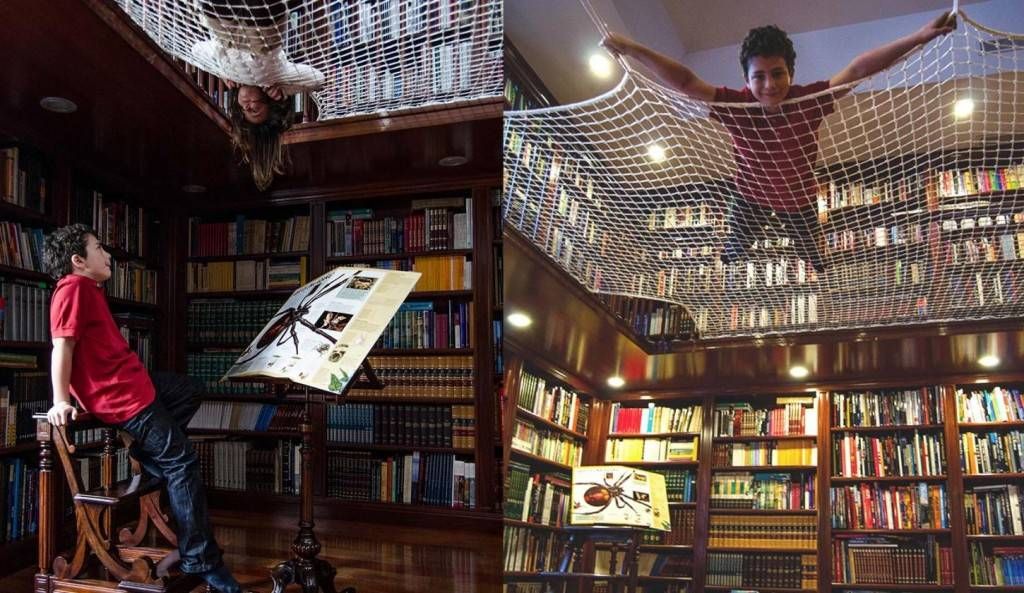 ____________________________
We run a pretty sweet little bookish Instagram account, if we do say so ourselves (and we do). Come check it out.