This content contains affiliate links. When you buy through these links, we may earn an affiliate commission.
Nova Ren Suma's extraordinary The Walls Around Us has hit bookshelves everywhere. It's popped up on a lot of our roundups here at Book Riot these past few months (here, here, and here), and really, that's no surprise.
It's a beautiful, chilling supernatural novel that really does feel like Orange Is the New Black Swan, telling the stories of a dancer and a juvenile detention center detainee.
Peppered throughout Nova's book are literary references galore. Books make their way around the detention center, and as they do, there are a lot of nods to classic literature, YA books, and novels that are just as eerie and supernatural as The Walls Around Us is.
Let's take a look at the reading list Nova's put together in her latest book, without any spoilers. There sure are a lot of them, so if you read the book, and I missed something, leave it in the comments!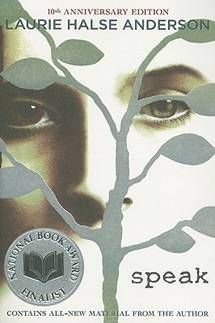 Speak by Laurie Halse Anderson: The first novel that gets mentioned in The Walls Around Us is Laurie Halse Anderson's Speak. Much like The Walls Around Us, Speak's narrative jumps around with flashbacks and literary references.
Clan of the Cave Bear by Jean M. Auel & Anne of Green Gables by Lucy Maud Montgomery: It might seem odd to pair these two together, but both novels, as wildly different as they are, feature a similar major theme: abandonment. And seeing as how TWAU's story revolves around an incarcerated teen struggling with that issue… well, no surprise seeing these books get a nod.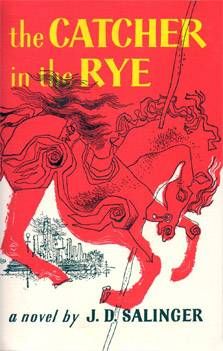 The Catcher in the Rye by J.D. Salinger: Salinger's classic book of teenage angst makes an appearance in TWAU. Both of the protagonists in TWAU wrestle with their own bit of inner, angry turmoil, raging against and criticizing the world that surrounds them. I mean, one of them is in jail.
The other? She wrestles with the true cost of her freedom.
Vampire Academy by Richelle Mead: I can think of a few reasons why this book, and the friendship between the two protagonists in Mead's series, makes so much sense in TWAU… but that might get spoiler-ish.
This series makes an appearance in TWAU though. I'll say that much.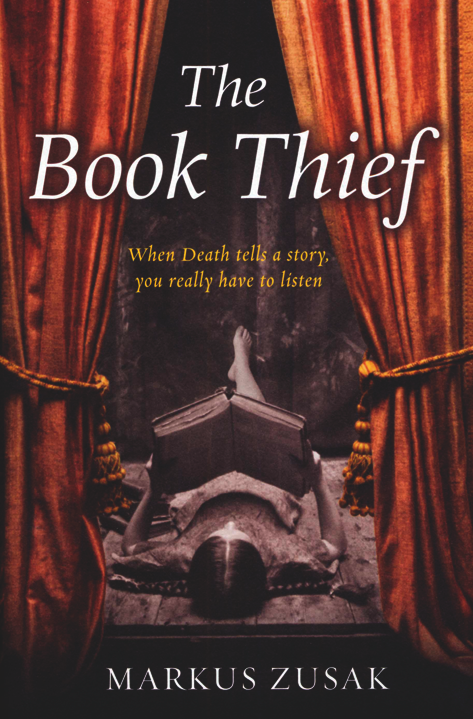 The Book Thief by Marcus Zusak: Death and loss is a big theme in TWAU, so when a novel that features Death as a narrator and character makes an appearance, you should not be surprised.
The Giver by Lois Lowry: Is safety and comfort and happiness really worth it when the cost is so high? That's a big theme in both The Giver and TWAU.
Petals on the Wind by V.C. Andrews: Well, TWAU has a lot of complicated relationships in it. And Petals on the Wind…well, V.C. Andrews's series is basically built on those. Like, really complicated ones. Very complicated. Bleh.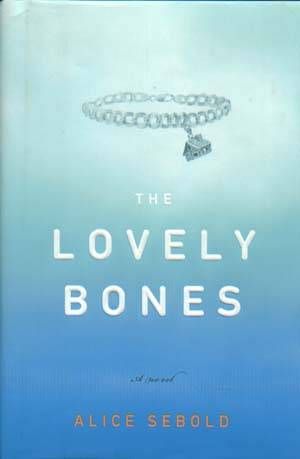 The Lovely Bones by Alice Sebold: As you progress through TWAU, you'll see why Alice Sebold's bestselling smash appears in the book.
But, can't say much more than that, sorry.
Book of Shadows by Cate Tiernan: The Sweep series (specifically books one through three) by Cate Tiernan as a whole gets a mention in TWAU.
Much like Morgan in Book of Shadows, one of the main characters in TWAU starts to slowly experience more and more supernatural things as the story progresses.
Now, there are a handful of authors who get mentioned by name in The Walls Around Us, but not their actual books. Woodson, Myers, Gaiman, Zarr, Bray, De Le Pena, and more all get quick, rapid fire mentions while one Nova's characters is talking about books.
I've listed them below, as well as a few reading picks to go with each of them.
And there you have it! All the books and authors that pop up in The Walls Around Us. Make sure you pick up the book this month!
____________________
Expand your literary horizons with New Books!, a weekly newsletter spotlighting 3-5 exciting new releases, hand-picked by our very own Liberty Hardy. Sign up now!