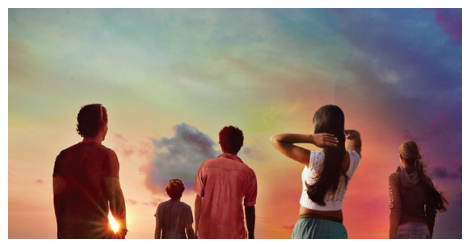 This content contains affiliate links. When you buy through these links, we may earn an affiliate commission.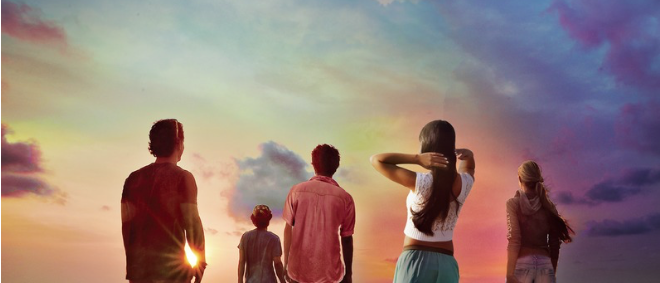 In Mirror in the Sky, Aditi Khorana's beautiful YA debut, readers are introduced to Tara Krishnan, a teen girl that's dealing with a lot of the usual complications that teenagers have to wrestle with. She's trying to fit in at school, dealing with complications with her family, and wrestling with the fact that she's the lone brown girl in her social circle, and the assumptions that people make about her.
And in the middle of all of these struggles, there's this Terra Nova thing.
See, NASA has discovered a planet across the galaxy that isn't just a bit like our planet… it IS our planet, just with tiny little differences. And the resulting discovery isn't something that's hidden and talked about in hushed corners of a lab, concealed from the public by the government or something. Nope. Everyone knows. And the world changes.
The wonderful thing about this story, is that it becomes less about the sci-fi and more about Tara's experience dealing with the extraordinary circumstances she's placed in. The entire planet is trying to figure out where we fit in the galaxy. Why we exist. Why we're here. What the emergence of this planet even means. But the focus is on Tara, who has been dealing with figuring out her place in the world her entire life.
And that's what makes this story extra beautiful, I think. Watching Tara see other people feel the way she feels, and has felt, all this time.
Now, one rather special thing Khorana did in this book, is pepper it full of literary references. There are so many books and quotes throughout the novel, and a ton of them directly tie to what's going on in the world around Tara.
Let's have a (spoiler free!) look at the bookish references found throughout Mirror in the Sky.
Margaret Atwood: There's a lot of love for this author in Mirror in the Sky, which makes the Book Riot crew happy, and we absolutely adore her.
The book opens with a quote from The Blind Assassin and later on, there's a reference to her poem Siren's Song, which you can find in her collection Selected Poems 1965-1975.
The War of the Worlds by H.G. Wells: This is brought up for a
fantastic reason. And not just because it's a book dealing with another planet. No spoilers here though, kids.
Mrs. Dalloway by Virginia Wolf: Much like how The War of the Worlds by H.G. Wells is brought up in Mirror in the Sky, Wolf's Mrs. Dalloway is also discussed in a really fascinating way.
To Kill a Mockingbird, Tom Sawyer, and A Tale of Two Cities: These three classics all appear at once, when Tara mentions seeing the first editions of these books in a particular library.
Tara is a character torn between two worlds, both the one she lives in and the newly discovered one, just as the protagonists in these three classics were.
Love Poems by Anne Sexton: There's a moment Sexton's poem Knee Song gets quoted by one of the characters in the book, "being kissed on the back of the knee is a moth."
It doesn't dig into the whole poem. But if it had, you'd get to the part with "stars that stick like tacks in the night."
Appropriate for a sci-fi novel fixated on something across the galaxy, while mixing in some contemporary romance.
Anna Karenina by Leo Tolstoy: One of the many things that Tara has to deal with is her slowly crumbling family, and her parents who have a marriage on the rocks. And there's a romance that Tara is navigating as well.
Things aren't quite as bad as in Tolstoy's classic, but it's still easy to see why this one is included.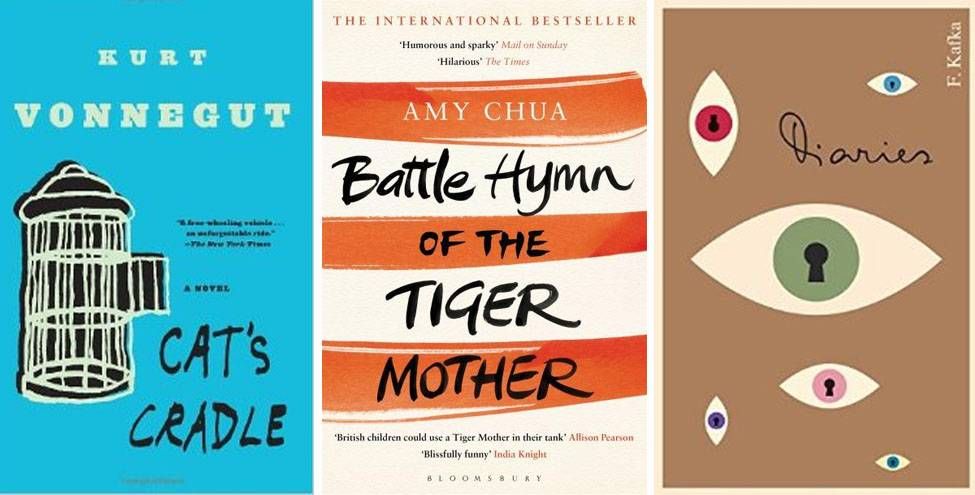 Cat's Cradle by Kurt Vonnegut: The end of the world. It's something a lot people in Tara's world are worried about, what with this wild discovery across the galaxy and debating our existence in it.
So Vonnegut's novel of potential world Armageddon certainly belongs in here.
Battle Hymn of the Tiger Mother by Amy Chau: Last but certainly not least, one of the newer books that's get
referenced in Mirror in the Sky. It's a book about a family torn between two cultures, which is something Tara certainly deals with in this novel.
Diaries by Franz Kafka: There are also a handful of quotes from authors that don't necessarily come from their books, like Franz Kafka.
One of the characters quote him, saying "you do not need to leave you room," from the full line "you do not need to leave your room. Remain sitting at your table and listen. Do not even listen, simply wait, be quiet, still and solitary. The world will freely offer itself to you to be unmasked, it has no choice, it will roll in ecstasy at your feet." It's an important one, because a lot of what's in the book is about actually listening to one another.
Plato and Socrates: There's a blip where the characters discuss Plato and Socrates' conversation about the definition of love, and they wrestle to sum it up.
Noam Chomsky: There's a mention of Chomsky's quote discussing the "structural analysis of every language in the world" and the question of what would be left to solve.
Did I miss any? Let me know in the comments! And pick up Mirror in the Sky. It's out now.
Want to check out more reading lists from YA novels packed with bookish references? Check out this roundup from Everything, Everything by Nicola Yoon, The Girl at Midnight by Melissa Grey, My Heart & Other Black Holes by Jasmine Warga, and The Walls Around Us by Nova Ren Suma.