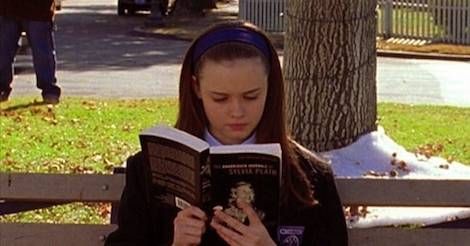 Pop Culture
Reading Lessons I Learned from GILMORE GIRLS
Gilmore Girls was a fundamental piece of my formative years. Back when I was an awkward kid who didn't know what to do with her height and would often choose a book over socializing, this show about the quirky mother-daughter pairing who drunk more coffee than half the Starbucks clientele combined and thrived on pop culture shaped me more than any other TV show I've watched to date. And since Gilmore Girls is now on Netflix Argentina, I just had to write a little something in its honor.
So, without further ado, behold some of the reading lessons I learned from Gilmore Girls.
1. Whether it's a football accident, a town parade or a thermonuclear war, always tune out the distractions. When you're reading, your book should always come first.
2. When in doubt, Shakespeare is always an appropriate reaction reference.
3. Don't be afraid to say you don't like a prestigious author, and don't shy away from debate. It's in these kinds of arguments that we can learn to view stories in different ways.
4. No matter how small your house/room/dorm is, there is always more room for books.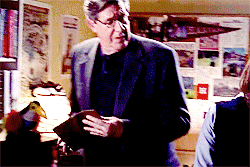 5. When it comes to your collection, selfishness is acceptable. Encouraged, even.
6. But be prepared for people to call you out on it.
7. Reading is a multisensory experience. You don't only absorb a book through your eyes – all your senses are involved.
8. Speaking of which, forget roses, take the time to smell the books.
9. Always take a book with you everywhere you go. You never know when you might end up stranded in a deserted island, or at Miss Patty's dance school. And unlike Rory, you probably won't end up stranded with your crush, either. So choose your book wisely.
10. And, finally, move aside, dogs: books are a person's best friend. Nobody will empathize with you the way your books can.