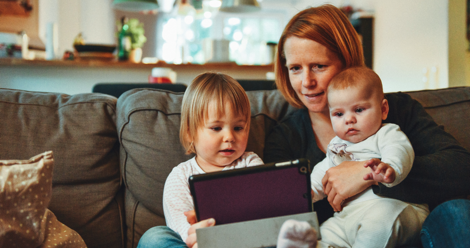 This content contains affiliate links. When you buy through these links, we may earn an affiliate commission.
This is a guest post from Sarah Ullery. Sarah suffers from chronic sarcasm, and an unhealthy aversion to noise. She loves to read, and would like to do nothing else, but stupid real life makes her go to work… By the way, the whole "She is too found of books, and it has turned her brain"-thing applies here. Sarah has had many, many different jobs, but her two favorites have been librarian and braille translator in the public schools. She finds the minds of children fascinating, and truly believes if children were listened to more often all the world's problems could be solved. She reads everything, and wishes there was someway to just unhinge her brain and pour in all the words, although, that may take the fun out of it!
---
I love to read books out loud to kids.
No.
I like to read books out loud to anyone who'll listen– kids just happen to be the more acceptable audience.
I'm jealous of Jenny Slate's Marcel the Shell voice. I've tried to mimic it, but I come up short. I know mine's not good enough, because my niece tells me it's not good enough.
Charles Dickens intended his Christmas Carol to be read aloud in front of an audience. He made marks and wrote notes inside the book so he could remember exactly how he wanted to read certain sections. It was important to Dickens to get the characters just right. I understand that feeling. No character should have the same voice as another. Each character is unique, and it's the responsibility of the reader to convey each unique voice.
Nancy Cartwright is one of my heroes.
When Harry Potter first came out I was in sixth grade, and I could read, so I read it to myself. My younger sisters couldn't read yet, so my mom read it to them. She used voices, and anyone who has read Harry Potter knows how many voices are in Harry Potter. I think her Hagrid was particularly good, but I might be getting her and Jim Dale confused, because he does a really good Hagrid, but his Hermione's terrible. He makes her way too whiny. It bothers me.
Some really great audiobooks with particularly good narrators: Stephen King's Green Mile, James Herriot's All Creatures Great and Small, Carrie Fisher's Wishful Drinking, Lawrence Anthony's Elephant Whisperer, Stephen King's On Writing: A Memoir of the Craft, Cary Elwes' As You Wish: Inconceivable Tales From the Making of the Princess Bride, Steve Martin's Born Standing Up: A Comic's Life, Graham Greene's The End of the Affair, Joanna Bourne's The Spymaster's Lady, Jim Butcher's Storm Front, Angie Thomas' The Hate U Give, Tiffany Jackson's Allegedly, James McBride's Kill 'Em and Leave: Searching for James Brown and the American Soul.
All good, but most do not require voice acting, or voices, as we picture book readers like to call them.
Children's books require voices. Sometimes when I read a picture book out loud it takes me a little while to find the character's voice. I know I'm reading a book written by an adept author when the voice of the character comes to me without having to work too hard to find it.
Children's books with distinct voices that I love to read aloud: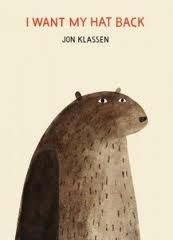 I Want My Hat Back by Jon Klassen
My niece likes to pretend that the ending of this book devastates her, but I know she secretly thinks it's as funny as I do. I love a great morbid children's book. This must be read with a droll voice. Don't read it too fast. Give your audience time to process.
Belly Button Book by Sandra Boynton
Sandra Boyton is like the queen of the board book. If you're going to a baby shower, and you need to buy a book, you can't go wrong with a Boynton, and I would especially recommend the Belly Button Book, or as it's referred to in my family: the BEE BO book.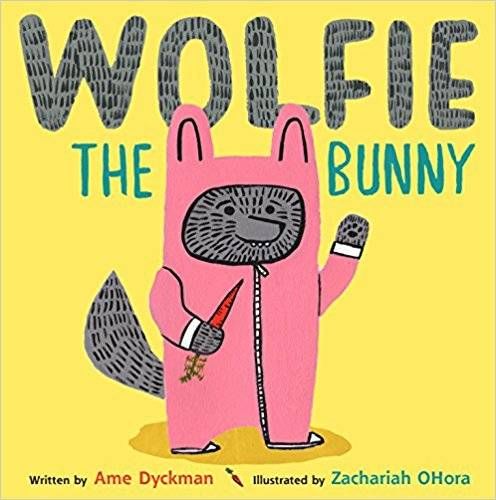 Wolfie the Bunny by Ame Dyckman
In this book, a family of rabbits adopt an orphan wolf, and the littlest bunny keeps telling everyone that her new baby brother is going to eat them, but of course no one listens. The little bunny narrates most of the book and should definitely be read with a high- pitched, indignant lisp.
I Need My Monster, written by Amanda Noll, illustrated by Howard McWilliam
This might be my absolute favorite book to read out loud. And that's a high bar. This is about a little boy, his monster, and an assortment of other monsters that are trying to fill-in for the boy's monster while he's on vacation. The boy and the monsters each have their own unique voice. My favorite monster has a slurping lisp (notice- I like to use a lisp) and is wonderfully disdainful.
That Bunny Belongs to Emily Brown, written by Cressinda Cowell, illustrated by Neal Layton
Yeah, THAT Cressinda Cowell, the lady who wrote How to Train Your Dragon also has a series of picture books about a little girl and her stuffed rabbit Stanley. So if you're like me, and you like to think you have a spot-on British accent- this is the book for you! Emily Brown definitely has a sweet but sophisticated British accent. And when the Navy, the Army, and the Air Force show up in the garden you get to shout in a British accent, which is also fun!
And,
Corduroy by Don Freeman.
It's read with a lump in your throat.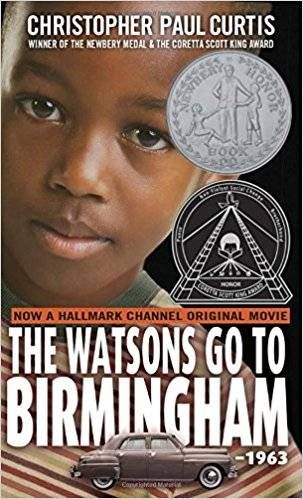 Four of my favorite chapter books: Christopher Paul Curtis' The Watsons Go to Birmingham- 1963, Barbara Park's Junie B. Jones series, Dav Pilkey's Captain Underpants, and Roald Dahl's Charlie and the Chocolate Factory.
So, the Watson's are adorable, Junie B. Jones is my hero, Captain Underpants is irreverent and I love it, and my niece and I ate a ton of Thin Mint Girl Scout cookies while reading Charlie and the Chocolate Factory.
It all boils down to this: I love to laugh. I love to do funny voices. I love clever writing. I think children's book authors are bloody brilliant. My secret dream job is to be a voice actor, and reading out loud to kids gives me an outlet for my ambitions.