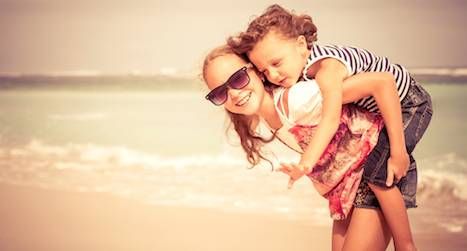 Reading Harry Potter with my Older Brother
My brother isn't a big reader. We have an ongoing joke, where I tease him for having read only one book in his life. One and a half if you counted the fact that he borrowed my copy of Stephen King's The Stand, and stopped reading halfway through because he's a total scaredy-cat.
My brother and I are only two years apart in age, which meant that when we were younger, the two of us got into too many arguments and fights. It was so bad that when, during our late teens, our parents left us home alone for a few weeks, they felt the need to reinforce the fact that we were supposed to look out for each other and not get into fights. To put it simply – we have our differences.
It's strange to think then that one of the strongest links between us – the thing that has bonded us for over a decade – is the Harry Potter series. What's even stranger to think about is the fact that it was my brother who introduced me to the Harry Potter series. Nevertheless – as astonishing as it may be for me today – that is how it happened.
Over the years, we have both changed a lot. But one constant between us has always been our shared love of Harry Potter. We shared many major Harry Potter milestones together. We waited together in line for the release of the latest Harry Potter books. We pulled all-nighters to get the books read. We rushed to Harry Potter movie releases on the very first day. We shared Harry Potter theories, argued about the characters, and shed tears together when our favourite characters died.
Nowadays, we have vastly different opinions about the wider Harry Potter world. While I got into a tizzy after reading The Cursed Child, annoyed that J.K. Rowling's deeper endeavours of the wizarding world seemed to lack the charm and brilliance of the Harry Potter series, my brother insists that everything J.K. Rowling produces is brilliance despite… well, everything else. That doesn't stop us from sharing brand new Harry Potter news with each other over Facebook or WhatsApp, or going to watch Fantastic Beasts and Where to Find Them together with the same rush that we got when watching the other Harry Potter movies.
When I went to visit my brother in Scotland last year, both my sister and I insisted that more than anything else, we wanted to visit Harry Potter places in Scotland. Adhering to our wishes, my brother took us to The Elephant House in Edinburgh – the café where J.K. Rowling wrote the Harry Potter books. He even drove us to the Glennfinan Viaduct, which is shown in the Harry Potter movies as the viaduct the Hogwarts Express drives over.
It's strange to think that though my feelings about Harry Potter may change – especially when it comes to the new material being released – the connection I share with my brother about the series will probably never change. We'll always be total Harry Potter dorks.