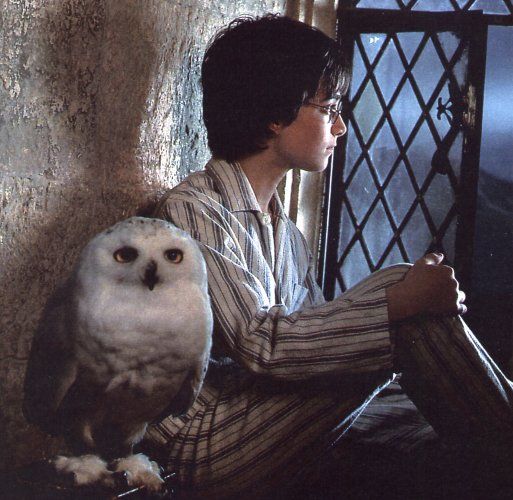 Children's
Reading Harry Potter to My Kid is Not Working Out As Planned
I never got around to reading Harry Potter when the books first came out. I was the wrong age for it (too old to grow up with the series, too young to appreciate it with kids) and I was too stupidly snooty to take it seriously or get enjoyment out of it.
I've changed since then, but I still never got around to the books, even though we have the whole set in hardcover. It wasn't that I didn't want to read them, but that my TBR list was long and Harry Potter never made it to the top.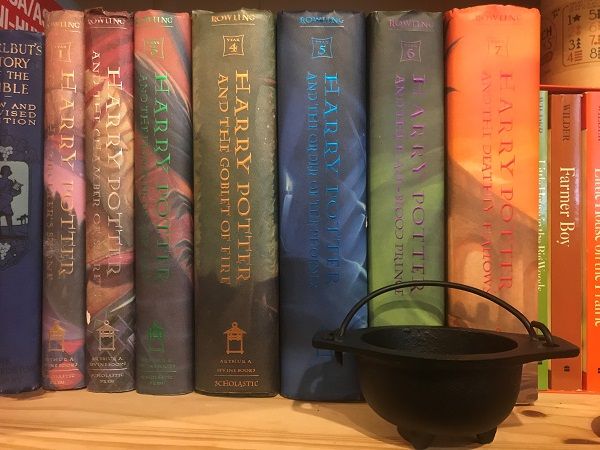 But then my son was born. As I started daydreaming about all the reading we would do together, I realized that the perfect way to experience the magic of Harry Potter would be to read the books with him. We could discover the series together! We could fall in love with it together! I would read the books a chapter at a time before putting him to bed, and it would be cozy and fun and wonderful.
And then my son got old enough to sit still for lengthy stretches and mature enough to follow such a complicated story, and I realized it just wasn't going to work out that way.
He loves Harry Potter. We have the Gryffindor robe and the round glasses and wands lying all over the house, and my kid runs around yelling "Expelliarmus!" all day long. It's great.
We are reading the gorgeous illustrated editions, just the first three for now (only the first three are complete so far). When he's older and ready for the longer books, we'll move on to the rest.
But the experience has not been at all what I thought it would be. I forgot that I would not be the only person reading to him. My husband reads to him as well, and he often reads while I'm not at home, so I miss it. We could have set rules that we would read the books only when we were all together, but I didn't think of that in time, and I don't think it would have worked anyway. My son would have begged and pleaded for one parent to read while the other was gone and we would have given in.
What happens is that I read bits and pieces, sometimes reading for long stretches at a time and sometimes missing big chunks of the books. I know some parts of the plot extremely well, and other parts I've missed entirely. I'll often read sections that don't make sense because I've missed pieces, and when my kid asks questions, I'm frequently stumped.
So have I actually read the books? Sort of, but not really. Do I want to sit down and read them through on my own so I can say I've actually read them? Not really. The thought of reading them on my own to fill in the gaps bores me. I know so much of the story already, and, yes, I have details to fill in, but after all this, I'm not sure how much I care.
Maybe I should read books 4–7 on my own right now, so I can have the fun of experiencing those books for the first time, even if I'm not doing it in the way I thought I would.
Or maybe I shouldn't bother. It's possible that Harry Potter and I just aren't going to get along. Sometimes things just aren't meant to be.