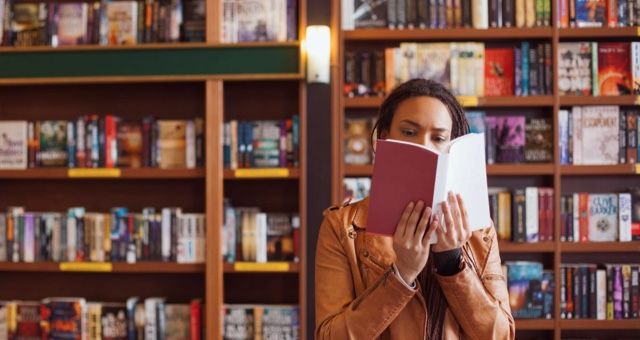 This content contains affiliate links. When you buy through these links, we may earn an affiliate commission.
As an English teacher, I like to be sure that some of my reading includes books that will help my teaching practice and ultimately my students. This time of year, right before school starts, is always a little tricky for me because I want to get a jump on things, but also want to soak of the last few days I have of not setting an alarm and taking wandering walks with my dog. Instead of spending hours on instructional planners and lesson planning at this time of year, I try to think more big picture and adjust my reading so it benefits my teaching and is pleasurable. Here's a few things I'm reading to get ready for the new school year.
To me, this book is essential for all English teachers. Kittle uses scientific research to back up her arguments that students should be reading in class and they should have the choice to read what they want. Many people argue that giving kids the choice to read American Born Chinese or The Hate U Give instead of more "rigorous" and "literary" texts is doing them a disservice and not teaching them to read more difficult "classics." To this Kittle argues (and I agree) that students aren't reading what you assign them in class anyway. They are reading summaries and lying to you. Kids are smart and can figure out how to fake it. Fostering their choice and giving them time to read in class improves performance in other classes and encourages them to read recreationally, something many of them aren't doing now.
I am a white woman from a middle class, primarily white upbringing teaching a diverse group of students. I am bound to make mistakes, no matter how good my intentions are. My field is composed of primarily white women. We need to work to educate ourselves to be sensitive to students of other races, religions, sexual and gender identities. If we don't, we could stop a child's receptiveness to learning for an entire year because of our ignorance if we cause offense. As educators, we must be continually educating ourselves so we can best serve our students. Oluo is gentle but firm and gives actionable steps for how to handle difficult conversations.
As many YA and graphic novels as I can get my hands on.
One of the best ways I've found to build relationships with my students is talking to them about books. I'm trying to read through my entire classroom library in order to enthusiastically recommend books to my students. Currently I'm reading We Are Okay, Saga, I am Not Your Perfect Mexican Daughter, and Heroine. Next on the list are Dread Nation, Wintergirls, and Persepolis.
The great thing about teaching classes full of readers is that this next list will probably get interrupted with recommendations from students on books I HAVE to read now and please Ms. DeMarco if you don't read this immediately you're missing out. When those kinds of pleas come from students who haven't read a book in its entirety since elementary school, I get sidelined, and I'm so happy to be.