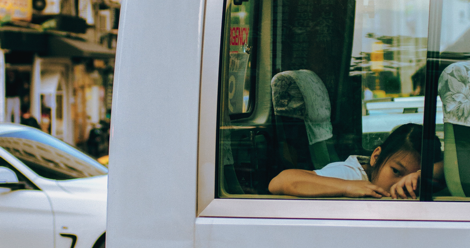 Children's
To the Girl on the Bus Reading FLAT STANLEY
This content contains affiliate links. When you buy through these links, we may earn an affiliate commission.
Yesterday morning I rushed to the bus stop, running a few minutes late as usual. The bus that pulled up was fairly full, but I was lucky to nab the last seat available, the one next to your mother. You and your brother were seated behind her, along with some other kids on their way to school. They chattered pleasantly about the day ahead, but you hardly noticed.
Your nose was firmly planted in Flat Stanley, looking away only occasionally to ask your mom to help with more complicated words. Your glittered sneakers swung a foot from the floor as you read on, enraptured by the adventures of Stanley Lambchop.
I smiled at your choice and pulled out my Kindle to read my own book. You broke your concentration briefly to examine the device over my shoulder and ask your mom what it was. "It's a book, she's reading like you are," she replied quietly.
I clicked to the home page and showed you my list of books. "These are all of my books. It can hold hundreds and hundreds. It even connects to the library. I can read any book from the library without even having to leave my house!" Your eyes lit up at the possibilities. Hundreds of books! Your mom asked me a few more questions about the device while you quickly returned to Flat Stanley.
When the bus approached the stop by your school, your mom nudged you to put away your book, and you pleaded, "But I love Flat Stanley!" I watched as you rushed to finish your chapter, reading while stepping out of the exit door and as your mom led you across the street. I returned to my own book as the bus continued on its way.
Today when I boarded the bus, I felt a rush of joy to see you once again deep in the world of Flat Stanley. I nodded my greeting to your mom and sat down across from you. I wanted to ask you what antics my old friend Flat Stanley was up to today. To ask how you liked the book, and if you were going to read Stanley and the Magic Lamp next. I wanted to talk about your favorite books, to ask what you're reading for school, to suggest some of my childhood favorites you might enjoy.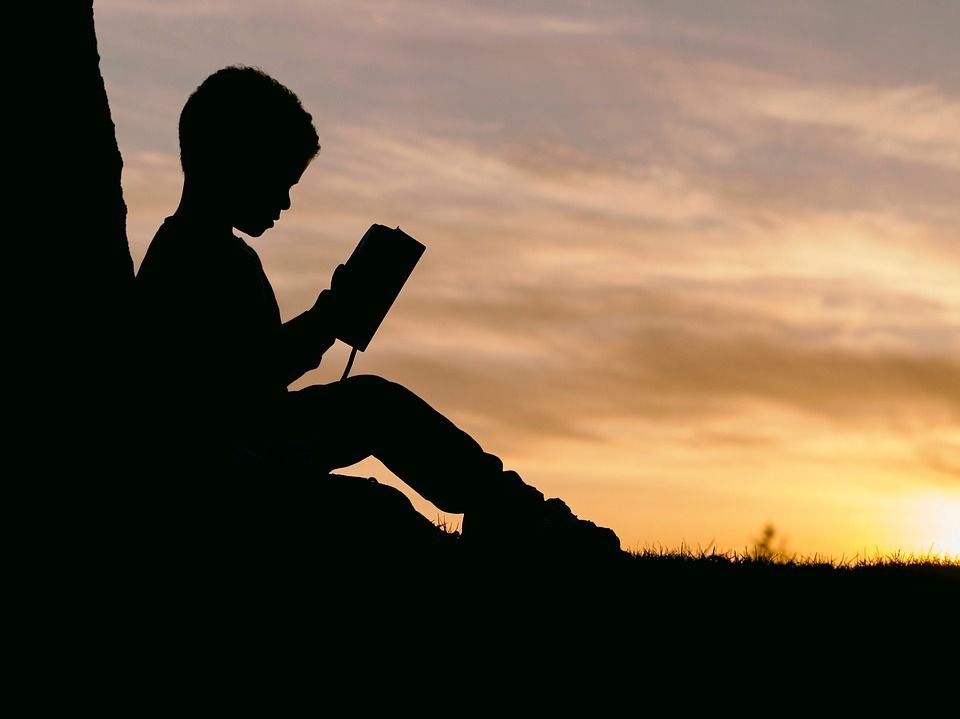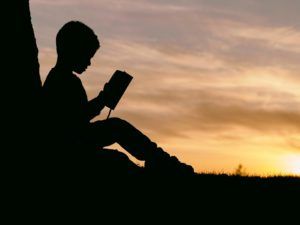 Because I see myself in you. I remember my friends trying to talk to me while I couldn't pull my eyes away from a book. I remember staying up way past my bedtime to see what happens to a favorite character. And I remember getting in trouble for reading a book hidden under my desk, until second grade when Mrs. Sanderson started encouraging me to visit the book corner and read when I'd finished my assignments ahead of my classmates. Even now I read at any free moment—on lunch breaks, at the gym, in line at the grocery, even while walking from the bus stop to my front door.
And just as I haven't outgrown it, I hope you never do either. Please don't let the rush of the world around you pull you away from books. Keep letting them transform your journey on the bus into a new realm to explore. Turn to books when you're sad, when you're happy, when you're angry, when you're bored. Return to the books that have helped you grow, and read new books that are outside of your comfort zone. Always have a book on hand and you'll never be alone.
But as a book lover, I know the number one rule is to never interrupt someone while they're reading. So rather than saying any of this to you, I pulled out my Kindle and read next to you in companionable silence. Perhaps tomorrow I'll see you again with a new book in hand. After all, Flat Stanley is only the beginning of your journey.