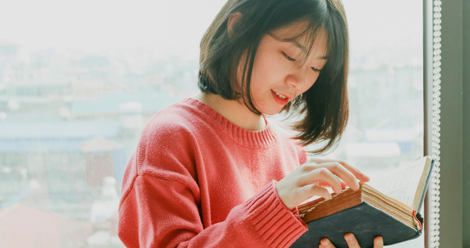 This content contains affiliate links. When you buy through these links, we may earn an affiliate commission.
In Kweli's "Race, Power and Storytelling: An Interview with Tiphanie Yanique," Namrata Poddar leads with a sobering statistic: "the current American publication industry is 87% white at executive levels of decision-making." Yanique eloquently expresses how the act of reading, seemingly small, affects change:
Each of us…are part of the industry's gatekeepers. Everyone reading this interview is also. They can click on a link and buy a book or they cannot. They can read this entire article and help Kweli get more hits, or they cannot. That is power. How are we wielding that power?
I haven't read a book written by a heterosexual white man since 2014 after I began a title I had already imbibed. My entire reading experience, shrouded in clouds of vague familiarity, felt like recognizing a face before placing a name and connection. It took me 80-something pages to realize I had, in fact, finished the memoir before. Then, I was working full time, editing and writing on the side, and falling in love with my person, so pockets of reading time proved rare. Luxurious. (I had yet to pack my mouthguard and book light in my weekender.) Frustrated, I mourned my lost time, knowing I could've read Julia Alvarez or Joan Didion or Roxane Gay. And I would.
Forever changed by the moment, I began tracking my reading two Julys after regaining control of it. Cheers to the post-syllabus life! In the past 43 months, every dollar I've spent on books, every recommendation, every single action at the library has benefited a woman, person of color, or the LGBTQ community. The deeper I read, the more titles and authors I uncover. I'll never be finished. This is not a phase.
Looking at my records, I've devoured, to the best of my math abilities, 125 books since that summer: 71 fiction, 27 poetry, and 27 nonfiction titles. 102 were authored by women, 83 by people of color, and 32 by LGBTQ writers.
To celebrate, I chose standout books for every year and an extra because it's hard to stop.
How could I not mention the first title I logged? I acquired this dazzling gem between undergraduate and graduate school. After moving it state to state, I finally opened it. Total love at first sentence: "'You must not tell anyone,' my mother said, 'what I am about to tell you…'"
I remember edging this at my beloved indie bookstore. Pulling it down, scanning the back, contemplating its cover. I have a thing for skies, but years would pass before I opened it. After asking a fellow writer for novels featuring multiple perspectives, she gave me a little list including this title. In it, this heavy truth: "We lie to ourselves in many ways; we write down only what we want to understand and what we want to see."
I carried "Mercy" in my purse for months. Dug it out and unfolded it to reread in grocery store lines or in parking lots like a prayer. I'm waiting patiently for his memoir, "How We Fight for Our Lives," because peep this beautiful repetition: "If fog had a sound, / if the moon decided to hold its breath, / if she ever heard the way I cry out in my sleep, / mercy."
A story about fate and survival, I felt angry that I had spun around the sun as many times as I had without knowing this book. While borrowing a library copy, I bought a paperback to stow in my purse. I needed Allende's amazing female characters and beautiful prose—like this—close: "You can't find someone who doesn't want to be found."
In Parker's book, the mounting crescendo of layers of experience and being and meaning feels tangible. In the room with you. I don't know how to categorize this extraordinary collection; I do know that I want to follow this writer forever. Because everyone knows I'm crazy about dreams: "The only dream I've had all year / is the one where I am driving / out of control."
My first book of 2018, I wanted little to do with the world while reading this. Winner of two National Book Awards for Fiction (first in 2011 for Salvage the Bones then in 2017 for her latest), read anything by her and she'll show you why she sweeps accolades. How Ward writes about love and grief makes a pincushion of my heart: "I knew what he was doing when he thought us asleep. Something like praying, but not to God. How he was speaking and asking and searching the craters and the mountains in the ceiling. Searching for Mam."
I feel called to mention this personal activism is not out of hate for a represented majority, it emerges out of a love for everyone. I, a little speck in this world, read the way I do to tip scales, to enlarge slivers on pie charts, because every reader, every writer, every story—written and untold—matters. As for the future, I'm always trying to do better, like indulging in more LGBTQ and translated titles. Wanna join me?
For more information on gender disparity and racial bias in publishing, look to the annual VIDA Count and "Where Things Stand" by Roxane Gay in The Rumpus (also cited in the aforementioned interview by Poddar).