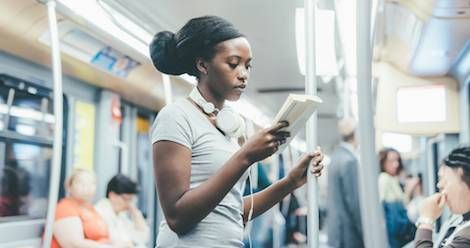 This content contains affiliate links. When you buy through these links, we may earn an affiliate commission.
This is a guest post from Antoinette M. Scully. Antoinette is a content creator and all around lover of literature. She writes about race relations through the study of history, culture, and literary arts. She has a background in education, a passion for social justice activism, and a love of parallel construction. She runs the blog Black & Bookish which focuses on independent authors of the African Diaspora. Follow her on Twitter @amariescully.
---
After college, I had reader burnout. Freed from the mandatory class lists and constant papers to write, I put reading for pleasure on hold. Soon after that, I had kids, and time to read what I wanted became non-existent. These weren't conscious decisions, but I no longer made reading a priority. I was still buying books, but would place them on my shelf with little intention to open them. By the end of 2015, I realized I was missing the written word and devised a plan to read more in 2016.
Inspired by Sunili Govinnage, I decided to read only books by black authors and created a blog to write about it. A few people were weary, but complaints were minor (ironically about a lack of diversity in reading "one type" of book). I didn't know what I was getting into, but I was confident this change would jumpstart my reading habits for at least the year and maybe I would learn a thing or two.
Reading Was Exciting Again
This reading challenge got me motivated to pick up a book. Unlike school or work, I was back to reading for me. Before I had a chance to feel the weight of my decision, I was on an adrenaline high from all the newness! I was unrestrained by subject or topic, ready to conquer the world. Reading was no longer a chore and of course, this gave me an excuse to add more to my home library. I had never blogged about books and that created a different way to interact with literature. Books were not just good or bad but opened up a connection between my life and the author's. Reading and blogging changed the way I see books and their place in my life.
I Read New Genres and Authors
Where I had always been a sci-fi and non-fiction kind of girl, I found myself reading across the genres. I read more children's picture books and young adult. I read various self-help titles and popular fiction. Placing boundaries in one place opened me up to so many books I would have ignored or brushed aside. My awesome liberal arts degree had left out an entire group of authors and that made everything I picked up new—even James Baldwin and Roxane Gay. I was discovering the greats of African-American literature in my early thirties and loving it. Plus I was now searching out these types of books for my family and friends. My book suggestions were more diverse and in turn, more helpful.
I Befriended Other Activists and Social Justice Readers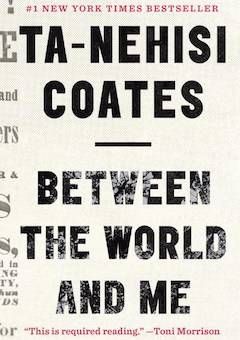 There is no way to read Between the World and Me by Ta-Nehisi Coates without joining the larger discussion of race in America. As if out of nowhere, book clubs and reading lists dominated my social media. I found allies in places I didn't know existed and appreciated that I was no longer alone on my journey. Blogging helped me meet people all over the world with similar interests. As with my own book recommendations, others saw that I was more open to different genres and it built greater friendships.
It didn't take a year to realize I had expanded my reading options exponentially and would continue to seek out books that don't just fall in my lap. Even though I had set a very specific parameter for my reading challenge, it ultimately changed my reading habits for the better. I feel much more connected to books, authors, and literature. I dare you to challenge yourself to a reading overhaul, and watch your burnout melt away.