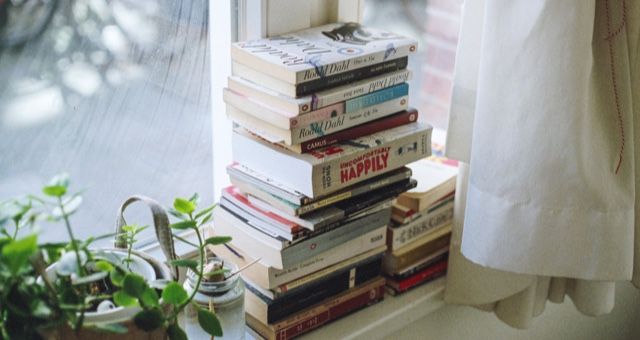 Featured
Strategies for Reading Books You Already Have
The book pile is more than half my height again. It gets out of hand because suddenly I'm reading six books for an article or I went to ComicCon or it was Tuesday and I was sad about it and, damn it, I deserve good things.
Maybe you've just overdone it a little. Maybe you harbor a dream of getting to TBR-zero. Maybe you're perfectly fine with the number of unread books in your house and that is totally great. Marie Kondo and I want you to keep anything that brings you joy. I just get tired of looking at something that I was very excited to buy six months ago that I somehow have not yet gotten to.
Perhaps the stack of unread books on your nightstand is now taller than your actual nightstand and has become something of a safety hazard. If you're doing the math based on your likely lifespan and feeling panicky instead of pleased, this guide is for you.
Weed the Pile
I am going to give you permission to not read the books you bought because this is sometimes hard for me. It's OK to decide that something isn't right for you. I used to have a habit of buying books based on what I felt that I "should" be reading. Those books sat on my shelf for a very long time. Donate or sell back anything that no longer excites you. Life is too short to feel like you "have" to read anything.
Use Your Library
This may sound a little counter-intuitive since it does bring more books in, but instead of buying a new book immediately, I check to see if I can get it from the library. The holds list tends to be fairly long for new books but it satisfies the feeling I will get the book eventually, even if it's three months from now. One new book every couple of weeks doesn't ruin my effort to read down the pile like a trip to the bookstore can. Plus I'm saving money on books I'm only likely to read once! I still feel like I'm getting a new book treat when those holds come in. (Did you know that you can pause your holds on Libby when things get out of control? Not that any of us have a problem with self-control where books are concerned. I don't know anyone like that.)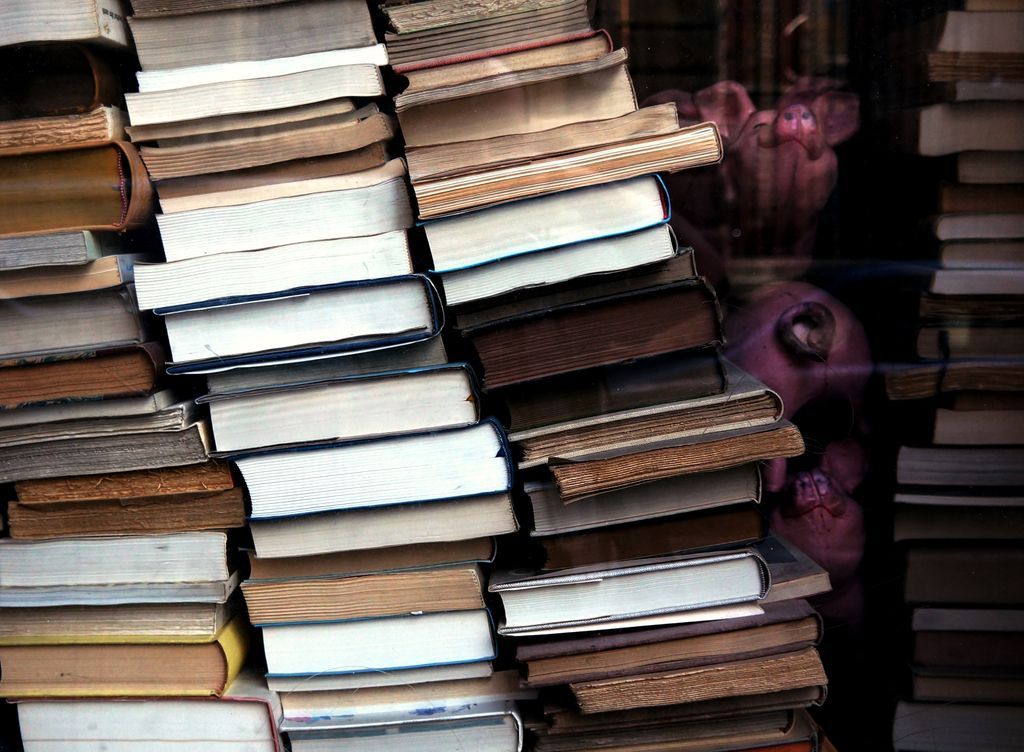 Make Them Visible
This is probably my most helpful tip. Putting my unread books together shows me what I have to look forward to and can get me excited again for those books I just had to have. I used to have a bookshelf just for unread books. Now it's a pile in my bedroom (I need a new bookshelf but buying new furniture is nowhere near as fun as buying books). This post on treating your unread books like a library could also help.
Depending on your level of commitment to this, it wouldn't hurt to take a picture of your books and keep it as your phone background. You know, as a reminder for when you inevitably end up back in the bookstore. This also helps if you tend to forget what you have at home and are prone to purchasing duplicate books.
Bonus: Make it a Game!
I also like the idea of letting chance decide your next read by putting all of the titles into a jar and drawing names. I don't know that I could do this one, just because sometimes I need something specific. Still, it's definitely worth a try if you sometimes find it hard to decide on your next read.
How many unread books do you have at a given time? Does something else work for you? Tell us on Facebook or Twitter!