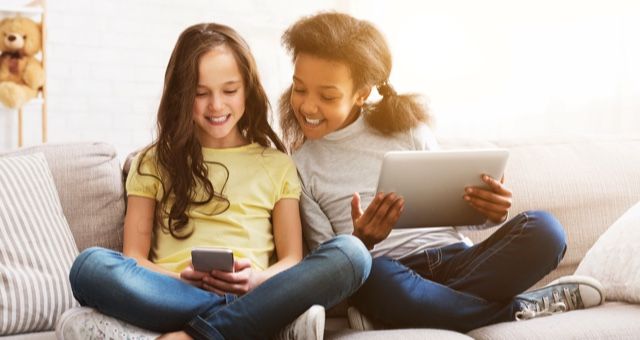 This list of reading apps for kids is sponsored by Reading Eggs, a great early learning resource.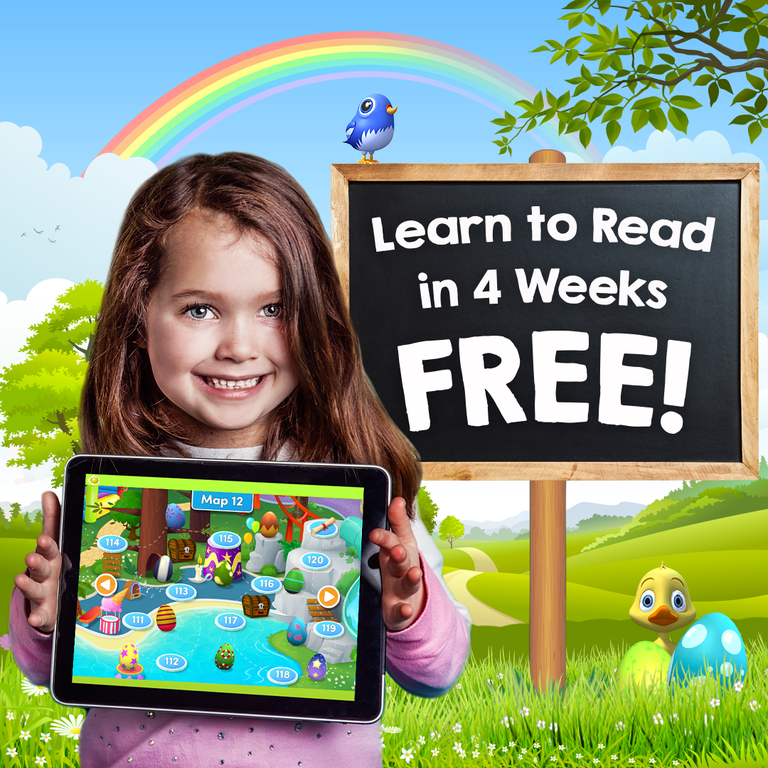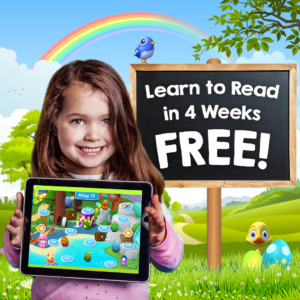 Reading Eggs is a multi-award winning early learning resource and app that was developed by expert educators with over 30 years of experience. Put together by a team of elementary school teachers, writers and developers, Reading Eggs helps children become fluent and proficient readers. Tailored to each child's need, Reading Eggs is designed to be easy to follow, self-paced and highly engaging for children between the ages of 2-13. Incorporating Reading Eggs at home means children will gain confidence where they feel safe, laying the building blocks for long-term reading and academic success.
---
Ereading for kids can be a bit of a sticky wicket. Kids, for obvious reasons, like the opportunity to have a little more screen time, but books aren't always exciting enough to distract them from the games and videos that they love on their tablets. Parents, too, have complicated feelings about introducing more screen time into their kids' life, when reading a picture book together can be such a cozy, screen-free time.
But sometimes you want to give your kid a tablet and let them go, and you'd like for that tablet time to be a little more positive. I don't have kids, and the one time I tried to download an educational app for my cat, she stalked off because it was certainly not the kind of treat she had expected, but I do work in children's publishing, and so I have a vested interest in knowing what apps are out there, and what might be most attractive to kids. So, I explored five popular reading apps on the market.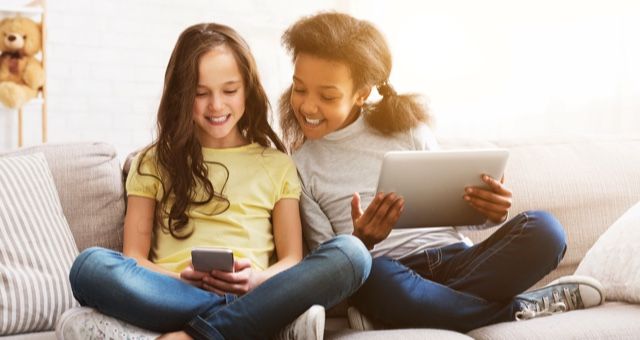 Epic
Epic is a great general reading app for kids. In order to set up an account, I had to enter my child's name, so of course I gave my cat's name (Bernadette) and age (12+). When it came time to list her interests, I went with pets (of course), mystery (she loves hiding things), spooky (what cat isn't), and arts, crafts, and DIY (she really loves string). The first book recommended was Cat Ninja, one of their original titles, so that was right on target. The middle grade range included some Boom Comics, as well as well-known authors like Kate DiCamillo and Megan McDonald (Judy Moody).
The 12+ reading materials seemed a little thin, which is completely understandable, but when I tried to change Bernadette's age, I found I couldn't. I am not sure what Epic does when a child ages up, since there isn't a place to add a birth date. I suppose I could delete her profile and add a new one with a new age, but then she would lose all her reading history and badges. This seems like something Epic should address, and not just for pretend children.
I did find a way to add another child, so I created an account for my 3-year-old dog, Trixie (pets, sports, adventures). There was much more for that age group, and with plenty of well-known brands and authors (Clifford, Sesame Street, Beatrix Potter).
Epic is $7.99 per month, after a one month trial. I could definitely see signing up before heading out on a trip or ahead of a long day of appointments. The badges and rewards are fun, and it's nice to be able to track books finished, hours spent reading, pages flipped, and videos watched. It's a great value for the number of books you and your kid could read in a month.
Novel Effect
Novel Effect is a different sort of reading app for kids. Instead of focusing on making a way for kids to read books on their own, Novel Effect provides a sort of soundtrack for reading books you already own with your kids. For example, when I read Peter Rabbit to my 12+ cat, after giving Novel Effect access to my microphone, peppy music underscores crunching noises as I say that Peter ate some lettuces and French beans. The idea is that you'll buy a popular picture book and turn on the app for a more theatrical experience. It's integrated with Apple Books, and you give the app permission to use your microphone when you're not in the app, so you can purchase a book through Apple Books and the app will provide donkey brays for The Wonky Donkey, if you so desire. Of course, you can also use it with any physical picture book that you have on hand that is in their library. One book that I thought was particularly well done was Wow! The Good News in Four Words, which heavily relies on sound effects as part of the story. This is the kind of book that you want for Novel Effect, and it's one of their freebies. Overall, it's fun, and I could see it being a nice sort of magic trick for kids, but I don't think it's totally essential for the read-aloud experience. Popular books on the platform are Llama Llama Red Pajama, Pete the Cat, Goodnight Moon, and The Day the Crayons Quit.
For now, at least, Novel Effect is free for readers. (I believe it costs money for publishers to have their books in the library.) It's certainly worth checking out to see if any of your favorite picture books are in their library.
Khan Academy Kids
From the Khan Academy, a nonprofit focused on providing free learning tools for kids, comes the Khan Academy Kids app. Again, you'll create a profile for your kid based on their age and choose an avatar. This is less of a straight-up reading app and more of a learning game with integrated reading. There are read-to-me books about the characters from the game, with small move-the-object activities included.
Khan Academy is completely free, and includes some very nice books about feelings and early learning concepts.
Little Stories
Little Stories is a read-to-me story book app with a limited library of original stories. To create a profile for your child, you enter their name and choose one of two available genders, which, best I can tell, are Bear and Fox. Entering the child's name and gender allows the app to put your child's name and pronouns into their stories. There is no built-in read aloud option, but you are able to record the story yourself so your child can replay your narration. There are a couple of free storybooks, and then the rest are $.99 or $1.99.
The app is free, but you pay a fee per book. The stories all seemed a little strange, so I might pass on this one.
LeVar Burton's Skybrary
If anyone can be trusted to create a reading app for kids, it's LeVar Burton. The process starts much like the others, with setting up a profile for your child. You're asked to enter a name, age, and choose three interests for your child (Bernadette's were ocean adventures, animals, and pirates). You're then asked to choose "which avatar represents your child" and given two options of kids with medium skin tones and brown hair. You're then taken to a library (skybrary) of themed islands called things like Magical Tales, Genius Academy, Awesome People, and more. (National Geographic has their own skyland.) I'm not sure why Magical Tales was first and Animals almost last on the list, since I would expect that would be the point of choosing interests. Your child can earn stickers for reading various books, and then decorate a background with their stickers. There is a "backpack" where your child can keep links to their favorite books. There doesn't seem to be a ton of buy-in from publishers for Burton's Skybrary. The only recognizable names I found were copyright-free titles like Little Red Riding Hood. The app itself is well-done and thoughtful, but for $4.99 a month, I would expect at least a few titles I recognize.