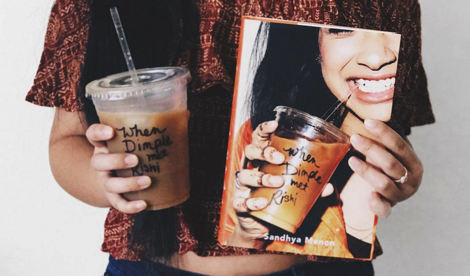 This content contains affiliate links. When you buy through these links, we may earn an affiliate commission.
Getting to read ARCs/galleys (advanced review copies) doesn't really come with much downside except for maybe one: when the book's publishing date is many months away and you love the book so much that you can't wait for everyone else to get to read it!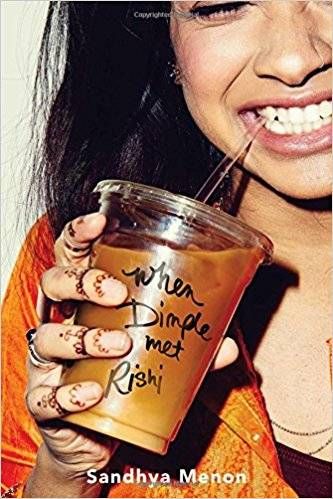 That's how I felt when I read When Dimple Met Rishi by Sandhya Menon. The book is delightful as you get to meet Dimple and Rishi, two late-teen Indian-Americans, whose lives intersect at a web developing summer program. Dimple has her life pretty much mapped out and doesn't have much room for anyone else, especially if they'll be getting in the way. Rishi on the other hand is making room for someone in his life but is about to find out she's not interested. And then life steps in and the summer program forces them together–as a good rom-com does. Getting to know Dimple and Rishi is a treat and while I'm never one who needs characters I'd want to be friends with I would be honored to be friends with Dimple and Rishi. All this is to say I've spent since November telling people they had to put this on their TBR list (The Best Books We Read in November; Most Anticipated Books of 2017; Must-Read May New Releases) because it's just so good and now I can finally say, Get thee this novel it's out in the wild!
And it appears I'm not the only one super excited for its publication since I keep seeing readers posting fabulous recreations of the When Dimple Met Rishi cover on social media.
https://www.instagram.com/p/BUu26aaDC-3/
https://www.instagram.com/p/BUv9Y5_BhJL/
https://www.instagram.com/p/BUusfrOAW04/
https://www.instagram.com/p/BU2fVh8F3JV/
Have you ever loved a book/cover so much you had to recreate it?
https://www.instagram.com/p/BUusfrOAW04/Save
Save
Save
Save
Save
Save
Save
Save
Save