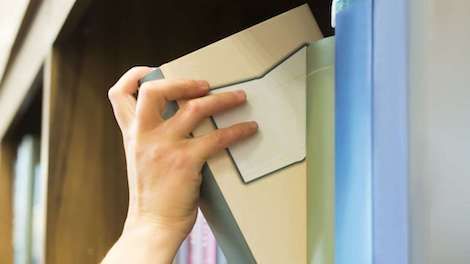 How To Overcome Reader's Block: Critical Linking, November 15, 2018
Critical Linking is sponsored by our $250 All the Books Barnes and Noble gift card giveaway!

____________________
We've all been there. Your eyes glaze over, and you can't get past the first paragraph on the page. Or perhaps you can't will yourself to pick up a book in the first place. "Reader's block" is a well-documented problem, and even avid readers occasionally suffer from it. The good news is that it's not incurable, but it might require a little creativity and effort on your part. Read on to hear tips from longtime readers who have been through it—and managed to come out on the other side of a good book.
How to solve your current or future reader's block issues.
____________________
Hulu is developing multiple shows based on the "Wild Cards" book series, which is edited by "Game of Thrones" scribe George R.R. Martin.
Streaming is on all of the book adaptations.
____________________
Erin Morgenstern is finally ready for her encore.
The best-selling author of The Night Circus will next publish The Starless Sea, a sweeping new novel interweaving romantic and fantastical elements, in late 2019, EW can announce exclusively. The book is Morgenstern's first in seven years, and publisher Doubleday is planning an ambitious rollout, with a first printing of 500,000 copies.